My art is very reliant on the process of meditation. It's the initial step in making the work itself —by going in and acknowledging the means of exploring our internal architecture and dissecting what's beyond the surface.

On an unusually overcast morning in Los Angeles, artist Tofer Chin prepares a hot pot of coffee as he lets six canvases air from a series of acrylic dip dyes. I enter down a long row of steps to reach Chin's studio as if descending into a secluded meditative retreat. Perched by the entrance is one of the artist's stalagmite sculptures omnipresently overlooking the surrounding space like the entrance to a Buddhist temple.
"Shoes off policy," he says, as we enter the newly built studio, a space with crisp tones of white, arched ceilings, moonlit openings and an aura that ties harmoniously with the artwork gracing its walls.
Several things are immediately clear: every nook and corner is curated to place special emphasis on the changing degrees of light and shadow reflecting off its walls. Works both old and new reflect these subtle shifts in the way each alters its dialogue with the changing light cast from atop. "Its crazy, I was just talking with my wife on how I've constantly worked in spaces that are so messy with concrete floors and an overall warehouse vibe and now that I have this new space with clean white walls…I'm now making the biggest mess!"
This duality comes at a bit of surprise when juxtaposed to Chin's aesthetic style which emphasizes flat blocks of color, crisp edges and little to no visible error. However, under further inspection, each color plane, which appears as flat as a screen print, is in turn made up of meticulous brushstrokes that Chin has purposefully set out to achieve.
"I was drawn to both gestural and pop art growing up, but I always thought how do I get this into my work. So if you come look at this piece, the brush strokes within the blocks of white, whether you see it or not, is my way of showing more movement and gesture," says Chin.
Like many kids, Chin's earliest artistic exposure came in attempting to redraw his favorite comics, from Garfield and Calvin & Hobbes to the shapes and formations seen in the backdrop of Looney Tunes cartoons. During his upbringing, Chin's parents would frequently take him to galleries and museums such as LACMA, where he remembers "seeing Rothko and thinking 'what the fuck', but not really knowing it meant at the time." Fast forward, and these experiences would come to form a subconscious fascination with the way he perceived color, composition and how the two could affect the human psyche.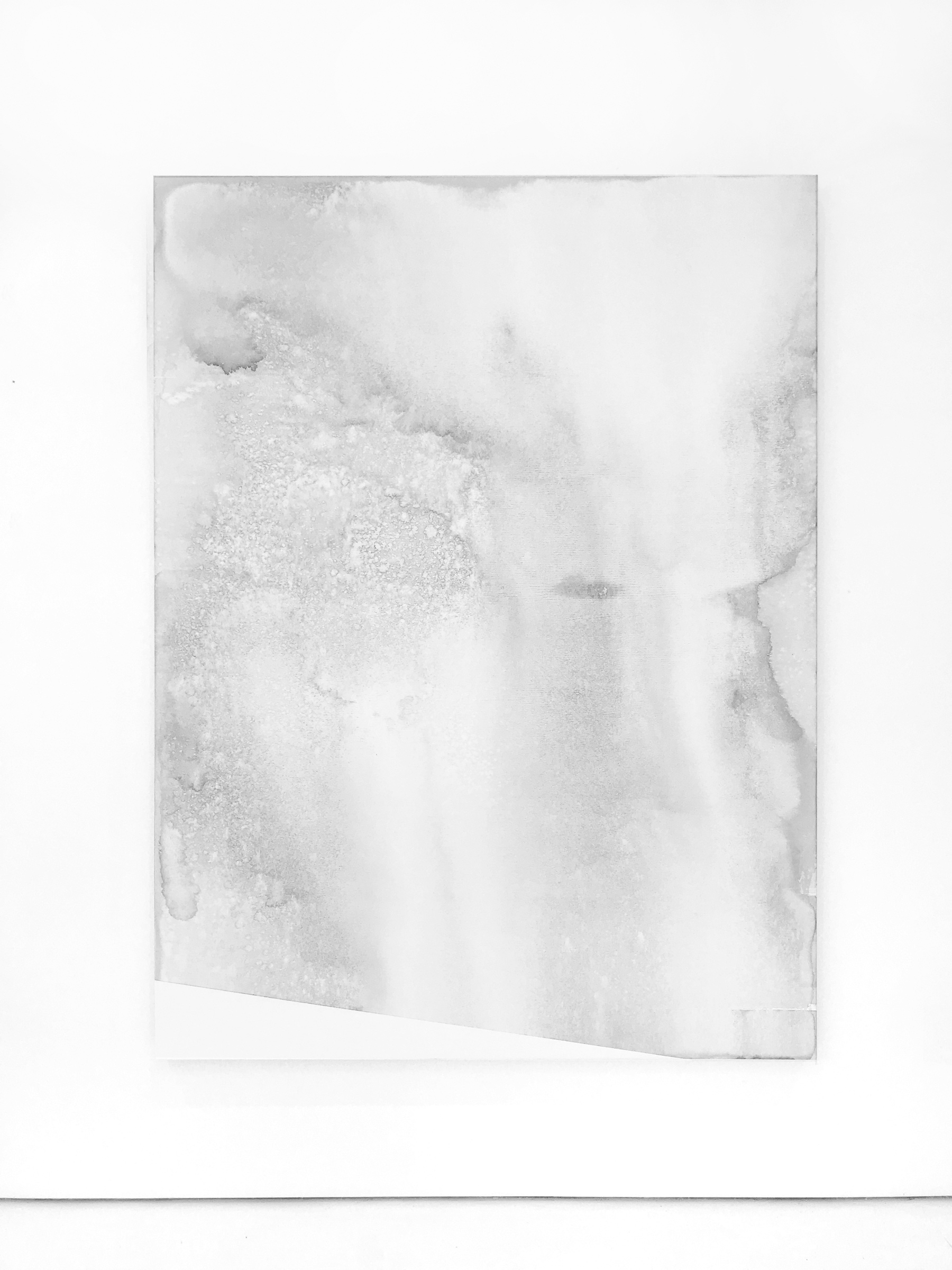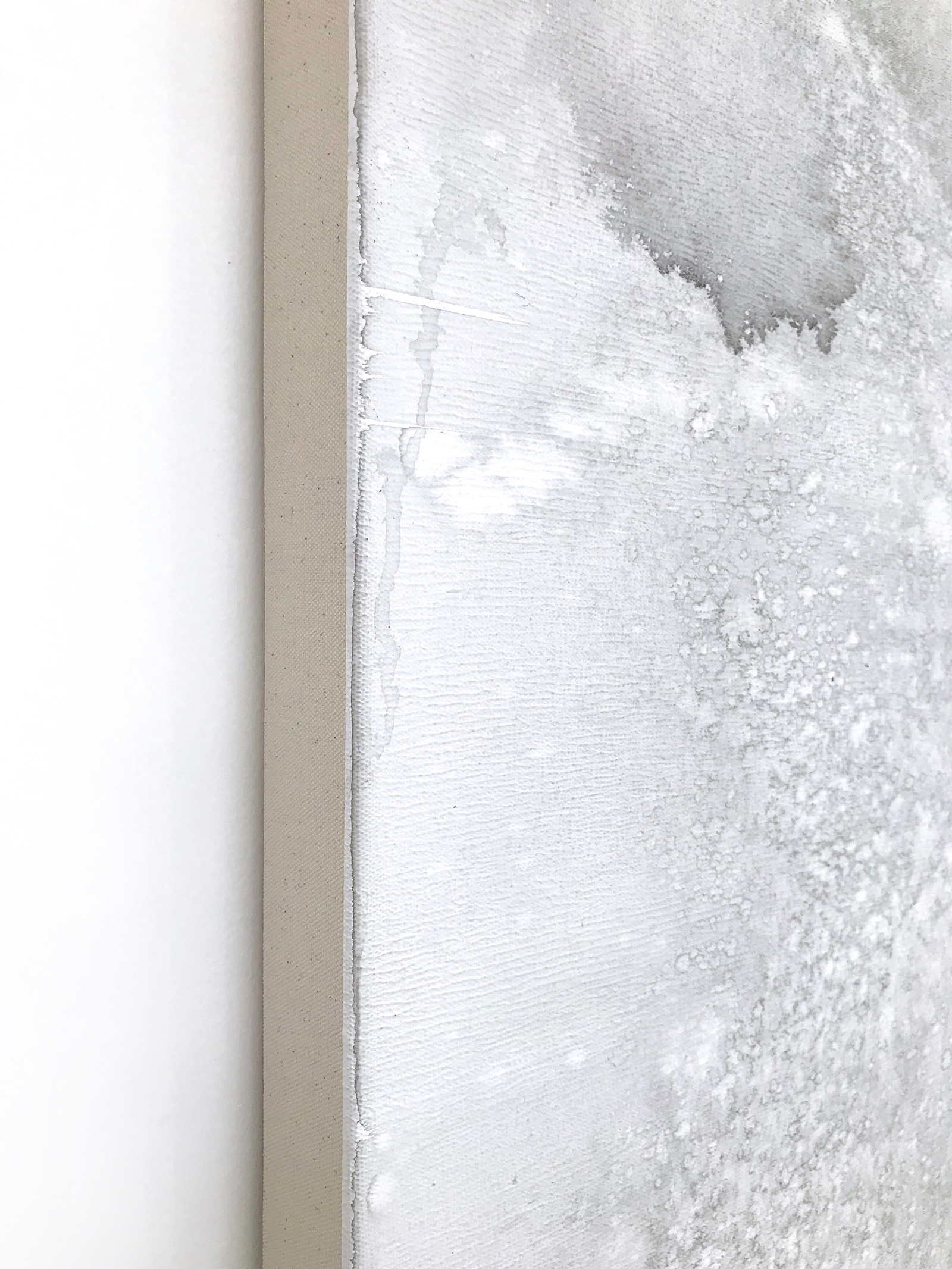 This fascination has since manifested into a minimal aesthetic that has featured across a variety of mediums—from fine art and murals to reliefs and sculptures. In each work, Chin embodies the concept of a keyhole perspective, where his viewer is invited to tap into their imagination and unearth the worlds surrounding his art.
"They'll end up being predominantly white, or moments of them will be blocked white," Chin states as he points to the six freshly painted canvases. "When the white is painted on, it'll give it that sense of calm and order like the idea of the breath," he says.
For his latest body of work, the native Angeleno has fully embraced the practice of meditation, by shifting the keyhole perspective from the boundaries of both the canvas and the physical world toward the inner architecture of the living soul. "In the past, I would really highlight and expose the material that I was using, whether it was the negative space of the paper or the canvas. Whereas in the new paintings, now it's like 'Ok, let's paint that negative space and dive deeper to show these places."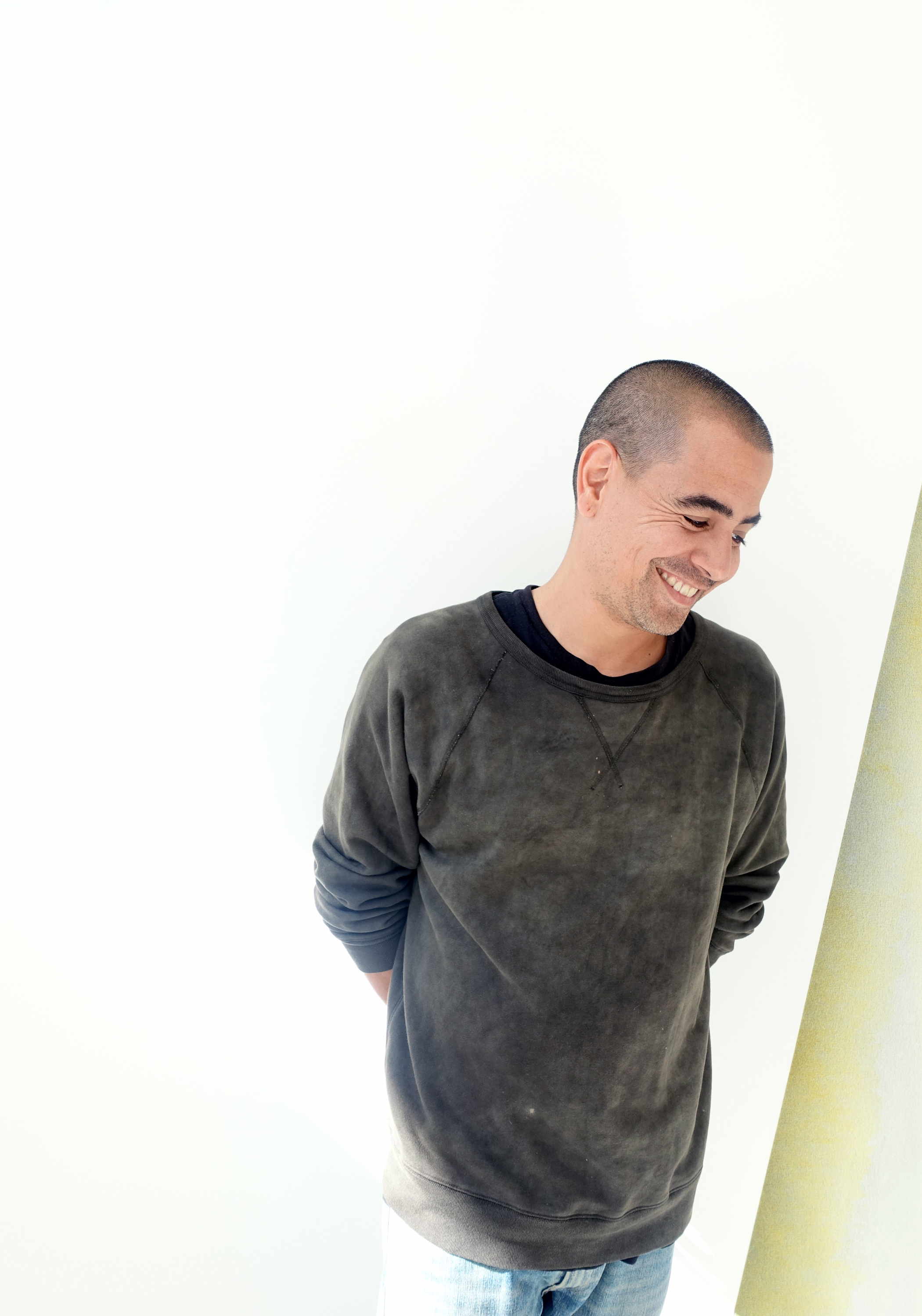 Having exhibited all across the world—from the busy streets of Los Angeles and Tokyo to the tranquil forests of Nicaragua and Rio De Janeiro's Parque Lage—Chin is set to showcase his new internal case studies in the booming art scene of the UAE, several projects in North America along with a solo show set for Rome in February of 2019.
Whether it be in the chaos now caused in his meticulously crafted studio, or the imperfection now deliberately instilled into his pristine color planes, one thing is certain—chaos and the taming of it are but two elements that have become intrinsic in Chins artistic practice.
Pointing towards the corner of a recently finished painting, Chin states "These little moments, where the paint would take on a mind of its own, that would give me a heart attack in the past!" Now the artist revels in these moments; moments that serve as a humble reminder of the ebbs and flow of uncertainty that dominate the human experience.
For more from Tofer Chin, follow him on Instagram.