This feature on William Camargo was originally published in Issue 16. You can order here.
Only but a couple miles separated William Camargo's childhood home from Disneyland. Once, maybe twice a week, William would walk over to his friend's place across the street, make his way up to the second story of the apartment complex with a fresh box of Pizza Hut pizza, and just sit and watch the extravagant fireworks that the "happiest place on earth" would shoot off, night after night.
Underneath the fantastic firework lights was the Anaheim that America knew, the quintessential Orange County suburb where rows of orange groves gave way to picturesque tract homes and a world-renowned theme park. But that wasn't the Anaheim that Camargo knew as he sat on the balcony of his friend's small apartment in one of the city's poor barrios. On his side was the neighborhood where Camargo spent his 1990s childhood: a dense, vibrant, heavily Latinx island where parks were filled with soccer players and families grilled carne asada; where the number of known gang members exceeded 19,000; where countless accounts of officer brutality against Latin people went unpunished.
It was, and still remains, a unique dichotomy of Anaheim's story. Sheltered within the walls of Disneyland, people from all over the world travel to spin around in Alice's teacups and brave the winding tracks of the Matterhorn, while right outside those lofty walls, gang injunctions were regularly being put in place. "There were a few incidences that occurred in 2012 — two Latin men that were shot and killed by police — that really affected the community and triggered tensions between the police and the community. Protesters ended up rioting for a couple of days straight in the downtown area where they were met by militarized police. The city will do anything to uphold that picturesque image that Disneyland tries to upkeep."
These tensions in 2012 gave way to a moving photo series from Camargo, documenting the aftermath of the violent battle between the men and women in blue and a community that is almost single-handedly responsible for keeping the city running. It was a way for Camargo to shed an authentic light on his community and show the rest of the world another side of life behind the Orange Curtain.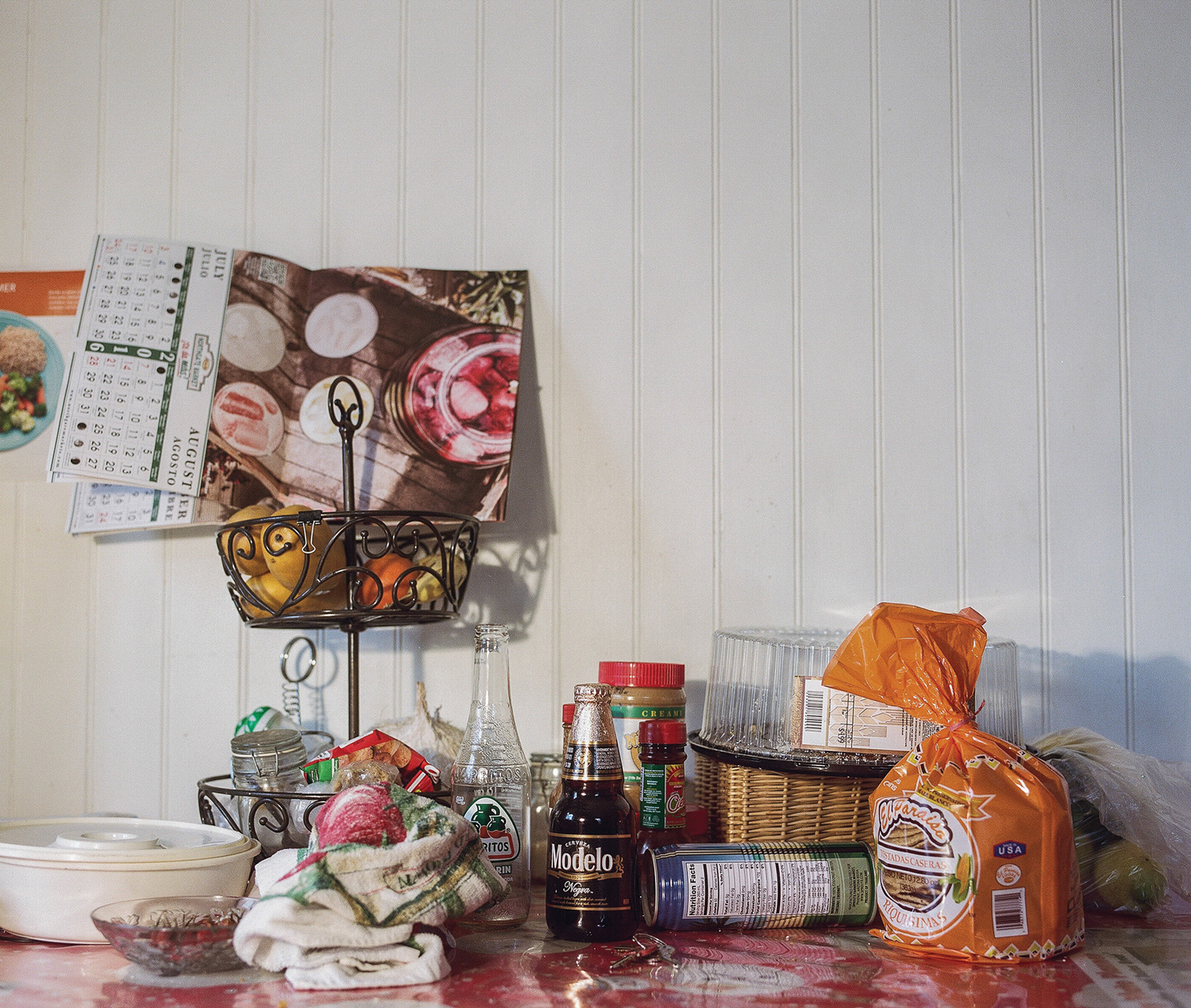 Camargo originally became interested in photography during his senior year of high school. Having dodged an entrance into the gang life that so many of his cousins and friends inhabited, Camargo knew he was destined to do more than just become another statistic in Orange County's demographic reports. "I remember it being my senior year and I wanted to take an easy class, so I thought photography was going to be that," says Camargo. "My high school still had a dark room, it wasn't a very good dark room, we were just straight up matching the contrast because we didn't have filters or anything, but I really enjoyed it and my teacher took notice of the photos I was taking. There were only four cameras provided to a class of 30 or 35 students, and he was like, 'Here, you can take one of these cameras and go shoot.' After that, I didn't stop shooting."
Upon graduating, Camargo got accepted to Cal State Long Beach where he planned to study Biology, and like his two siblings, make his way into a profession that would bump him into the middle class. Yet after a week on campus, Camargo dropped out. Initially inclined to become a doctor, Camargo found himself drawn to exploring the arts. "I wasn't sure this decision was going to sit well with my parents, but there was something about producing an image that I really appreciated. I took some photography classes at a community college and read this quote by Alec Soth, who said to 'try all types of photography. If you want to know what kind of photography you're into, you try them all.' So I did it all," says Camargo. "Everything from still-lifes, fashion, and portraits, to documentary work, which ended up being the type of photography I pursued for six or seven years."
After a couple years in community college and countless portraits of his mother, father, and friends, Camargo pursued a degree at Cal State Fullerton, where he immediately became involved with the school's newspaper and Fullerton's daily paper. Camargo started off shooting sports, but quickly caught the eyes of his editors and was hired on as an assistant for the daily paper. "The people I was working with were on the hunt for the breaking news," says Camargo. "They were looking for bigtime projects to do, long-term series, and I just dove right into that."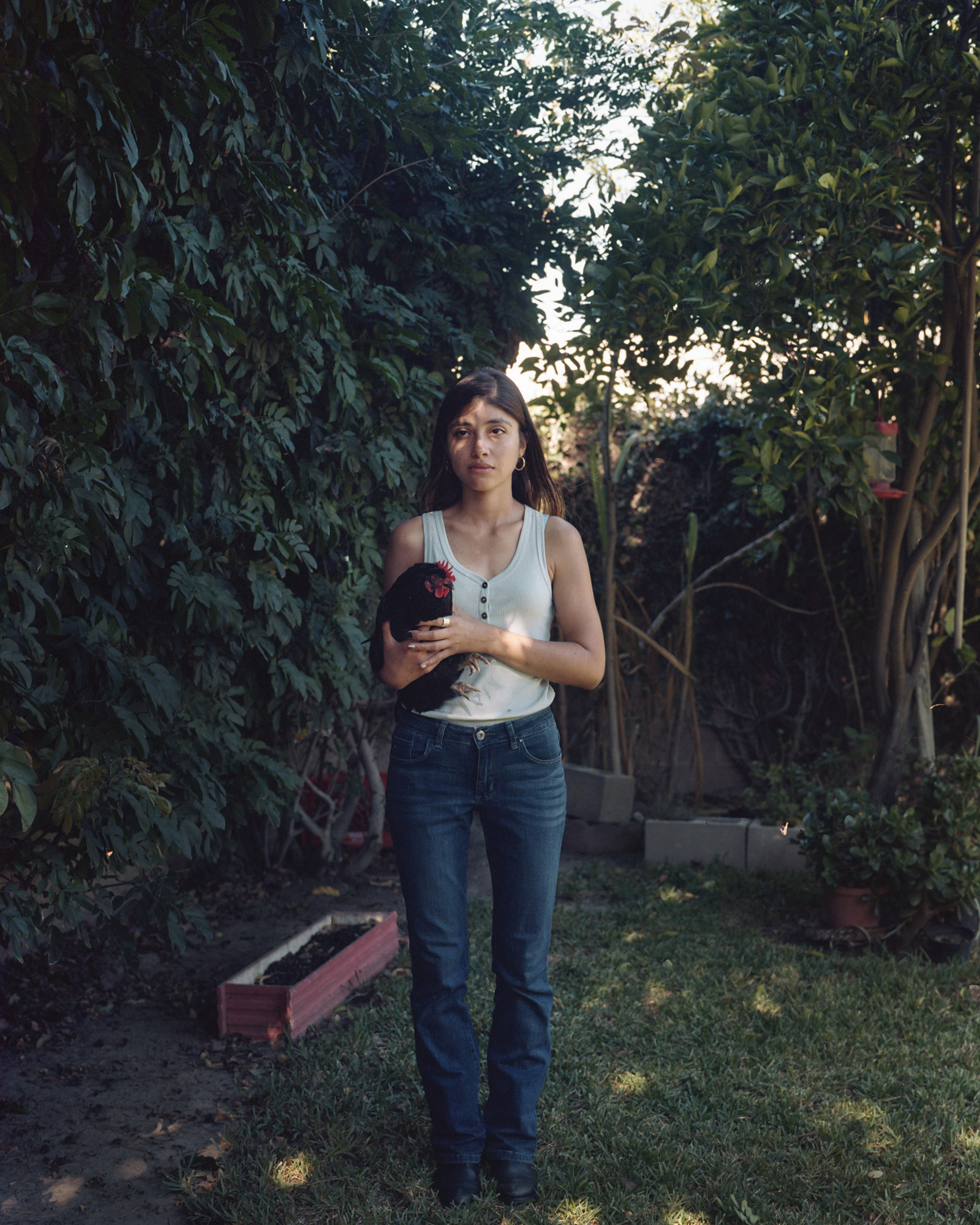 Charged by his drive to find a way to change people's perspectives through photography, Camargo began to put himself in the thick of conflict, traveling to places in Central America like Guatemala, to see what was happening in the towns that a lot of people had been leaving, and
rural southern Mexico cities like Guerrero, where he had heard stories about conflicts between community police and the cartels.
"These groups of community police, who saw the federal police as an ineffective way to combat criminal organizations, were fighting against cartel groups and protecting the town they grew up in," says Camargo. "Some of these people had just been deported back to Mexico and couldn't find jobs so the cartels knew they could take advantage of that fact. I wasn't only looking at and shooting photos of the action but was mostly interested in shooting photos of these communities and how the towns looked when the cartels weren't around. I was trying to understand the narrative of the people that live with these fears day-to-day."
While in Guerrero, Camargo had to leave town for a couple weeks after he got a phone call from someone at one of the houses he was staying at. They said that people were talking and people knew he was taking photos of the situation in Guerrero. It was then he started to question, "is a photograph worth dying for?" With multiple month stints of consistent shooting in both regions under his belt, Camargo eventually decided to go back home, where he finished school, and soon after received a fellowship with an investigative magazine called The Chicago Reporter. Although Camargo had spent the majority of his summers shooting photos in Mexico and Central America and touring around the country playing music for months at a time, his move to Chicago was the first time he permanently lived outside of Southern California.
"There were a lot of similarities between Chicago and Anaheim at the time," says Camargo. "There was talk about gentrification and community segregation going on everywhere, and my focus was documentary photography of Brown and Black communities that were being affected the most."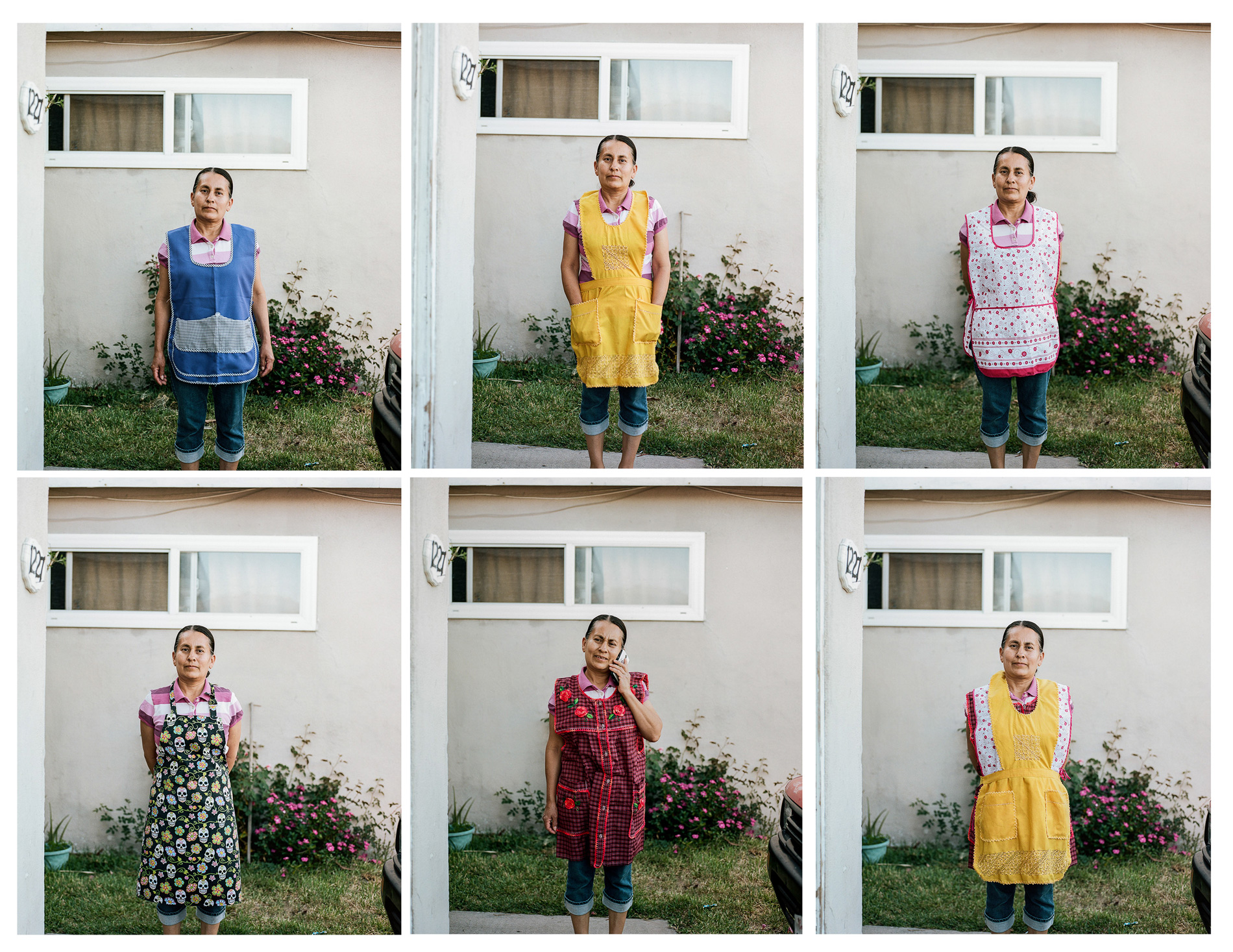 Camargo came from a similar upbringing as the people in these communities—low income, a large gang culture, little government assistance—yet he was still initially regarded as an outsider. Having been involved in volunteer and non-profit work on the southwest side of Chicago while finishing up his fellowship, Camargo eventually got a staff photographer position at a community newspaper on Chicago's West Side, where he became entrenched in the community and over time shook the label of "outsider."
"Gaining the communities trust takes time," says Camargo. "I was there as a photojournalist, but I was also there doing different projects so they knew I was invested. They knew that I cared. I would go to all kinds of community events and eventually would get invited to things that other news outlets wouldn't. They saw me there day in and day out so they kept inviting me. Then something would happen, like a shooting, and they would reach out to me and be like, 'You can come to photograph my son's funeral.' Through all of these tragic incidents in the community, part of the narrative was being left out, especially when it was news about gang-related violence. Even the narratives that a lot of the major publications like the Tribune would publish would be twisted into the typical, 'kid playing outside in the 'hood, doing good in school, gets shot accidentally.' Because that's what sells. But that wasn't always the case. A lot of the time it was gang-related, but I still showed up and was still there because that was part of the narrative of this community and I was trying to construct that through my photos."
Camargo's work was necessary to the people on the West Side. He represented an authentic and truth-bearing perspective that helped to construct a community's narrative that is always so easily swept under the rug. He continually respected the sensitivity of photographers who were born and raised in the area and worked alongside them to bring these stories to the forefront. Some of these photographs document community activism, some depict the activities of everyday life, from a man proudly showing off a snake in a parking lot to kids running on the sidewalk past a weathered vigil. For those in the neighborhood, Camargo's photos represented a way for them to challenge media stereotypes by showing a self-possessed and engaged community. But there were only so many deaths, funerals, family displacements, and local business shutdowns that Camargo could bare before becoming weary of being on the front lines.
"I felt like I was taking these images for the purpose of trying to expose and tell this narrative so that things like this don't happen anymore, but all of these things just continued to happen," says Camargo. "I've since stepped away from this type of documentary photography, but there's still a lot of work that needs to get done. If we keep being respectful to these communities as we go in and photograph them, and show that perspective again and again, hopefully, one day they'll hear them. I think that's why people keep shooting these photos. And while I've kind of quit that type of photography, I now write and I'm still talking about those same issues in my current photography, but in a different way."
Now, Camargo's subjects have evolved; he still plays with the same themes and ideas of gentrification, immigration, identity, and the aesthetics of low-income families and communities, as he resettles in his hometown of Anaheim. However, he's trying to find an alternative way of photographing them. "I think now I'm still talking about gentrification and still observing how people's homes look, but without having to photograph a funeral or gang members. I'm trying to tackle these subjects with a different type of photography, touching on assimilation and telling the narrative of my city through still-lifes. People would call it more contemporary, but the items are still there. It's like what if I take each item and photograph it and see what that does and whether or not it's effective."
Whether it's Camargo's new series of still-lifes using his rasquache aesthetics or his continued documentation of Anaheim that showcases the sharp contrast and abrupt feeling of a tale of two cities, he continues to point his camera at his Chicanx community to change the narrative and shape its collective identity. His photographs portray the robust cultural expression of the Mexican-American community, from portraits of his mother in each of her different aprons to the familiar image of his parents' kitchen table, an unopened Modelo Negra, a bag of El Paraiso tostadas, and other things clutter a colorful plastic table cover. With each photo, Camargo triggers a potent expression of Chicanx identity in order to hold space and visibility in light of increased gentrification, pressures of assimilation, and cultural erasure.
No matter who or what he is pointing the camera at, he works to bring awareness to the issues that plague many communities of color. Camargo is a historian, an archivist, and an activist of his people.
For more from William Camargo,  follow him on Instagram.