Editors Note: Jacquie Ray is a Los Angles-based photographer and the visionary behind High Creatives. She's captured a gang of treasured LA bands and artists on 35mm film that she develops and manipulates herself, including Levitation Room, Globelamp, and Santoros. While she's become known for her body-positive and sexually-explorative photography, Jacquie was recently asked by the groovy guys of Santoros to write and direct their new music video for a song called, "Girl". While on set, Jacquie took these behind the scenes photographs and gave a short diary-like account of how things played out during the video shoot.
---
When Santoros came to me to write and direct this music video for them I was all in. They were very much aware of my style and the ideas I would come up with. Carlos Precichi is the lyricist of this song – "Girl" – and when he explained to me his inspiration for his words, I came up with this story. It's dark and sexy; at least that is how I envision it.
For those of you that don't know the song it's about a man drowning his wife after she has been seduced by a traveling man. When I first heard the song I immediately pictured the traveling man as this powerful, sexy woman and the husband as this dark figure that is destroyed by his jealous feelings and obsession with monogamy. Monogamy is a lifestyle that I avoid so I definitely wanted to create a level of madness that did the lyrics justice.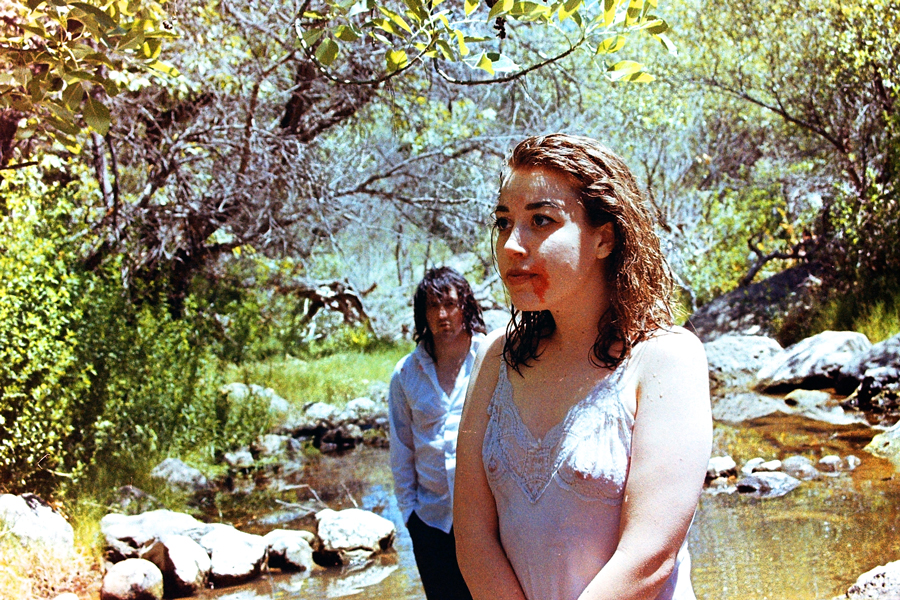 A few weeks before we shot the video, Carlos from Santoros jokingly brought up the idea of the video having a sex scene, knowing my background as a photographer that explores sexual imagery. I didn't think much more about his joke until the day of the shoot when I decided to add this scene and make it really real by using a strap on.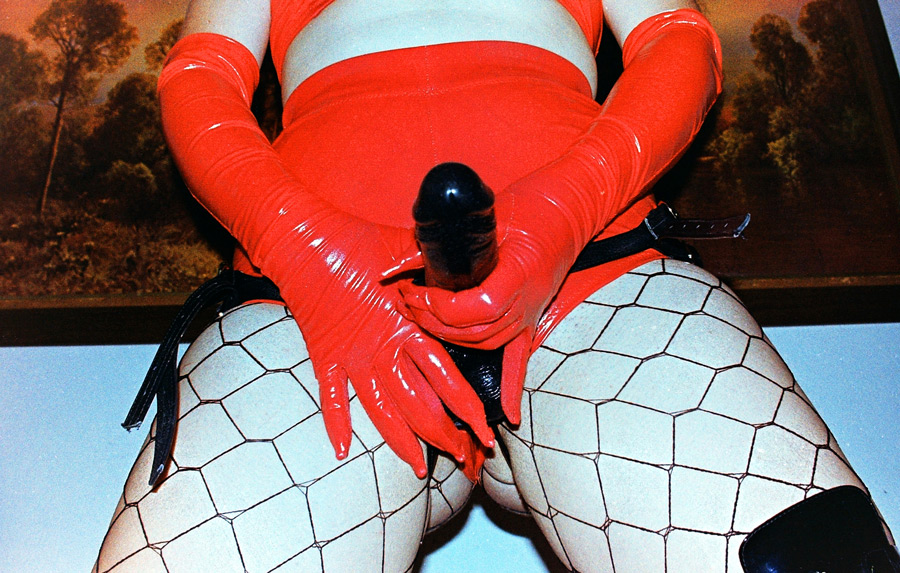 I was excited that Regan Excene and Leen O. were up for it. When it was time to shoot the scene, it was hilarious how quiet everything got and how all eyes were on this amazing thing that we were seeing. [Laughs] I am pretty sure we were all turned on. When it was over, we totally gasped a breath of release.
I am no cinematographer, which is why we were stoked to have Psychedelia Entertainment part of our team. Casting our actors was so natural, as soon as I had the story in my mind, I knew who I wanted to play the roles, because I had shot them all before. Luka Fisher, Regan Excene, and Leen O. were my main actors and they blew my mind the day of the shoot. I can't wait for everyone to see their performances because the energy they brought to their roles is outrageous.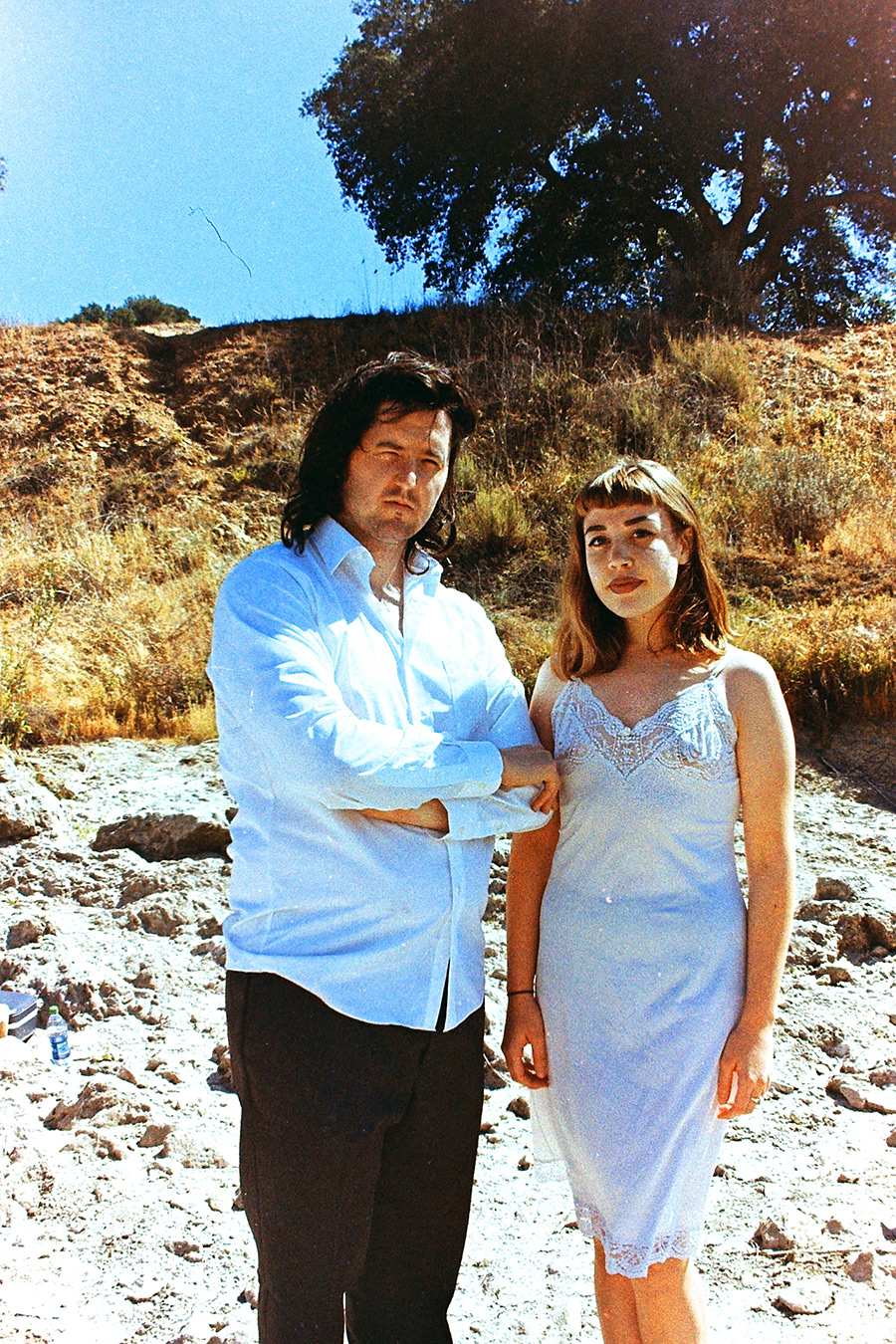 The shoot was magical, co-directed by Esteban Gudino the story played out so beautifully and we all worked so well together. Our first location was Malibu Creek which was all done guerrilla style, and the outcome was awesome! We went in knowing what we wanted and we got it done.
The drowning scene was one of my favorite during this first location, Luka and Regan portrayed the roles exactly how I had them in mind from listening and reading Carlos' lyrics. Regan took a beating during that scene, but she was so cool about it. Luka played the psychotic husband exactly how I wanted.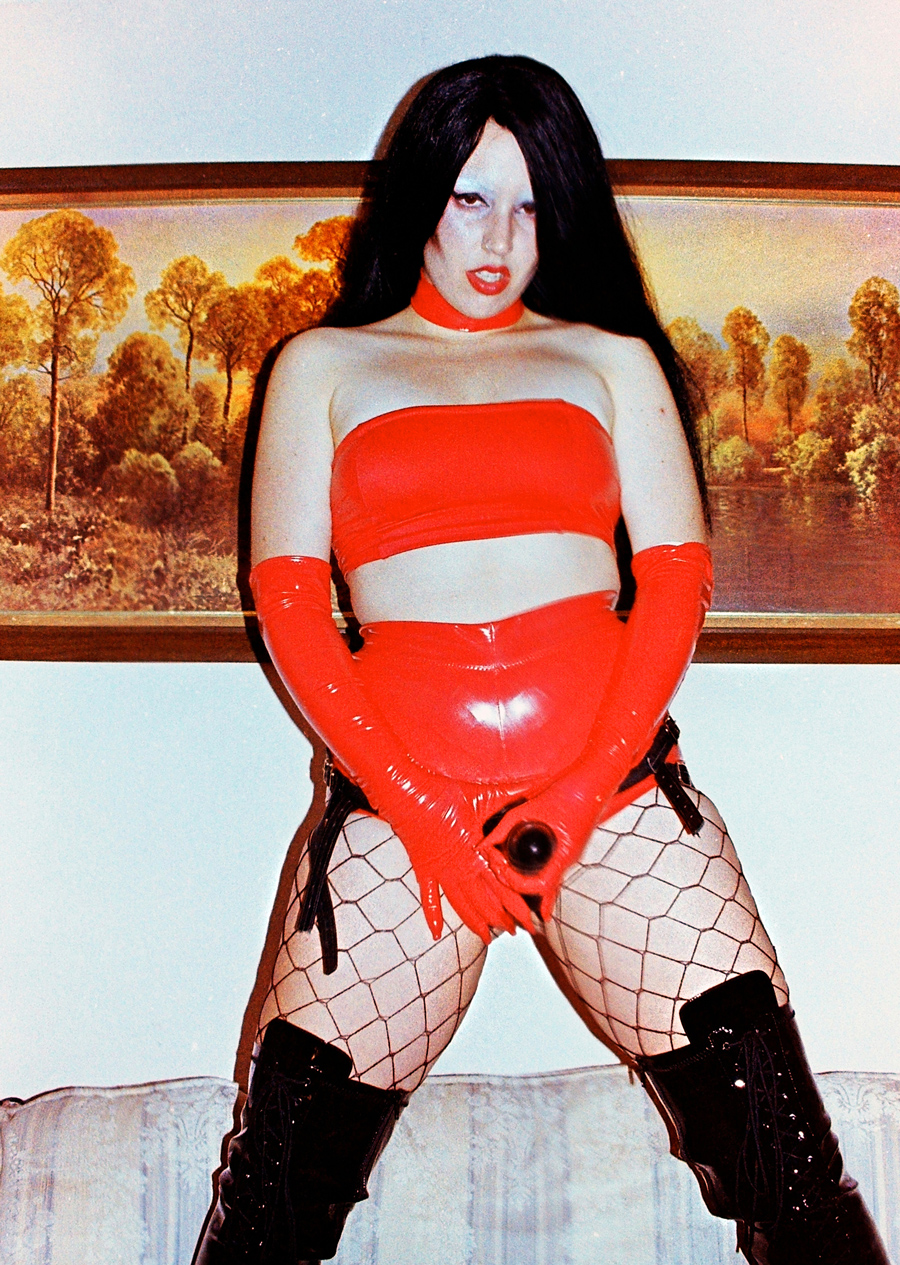 Leen O. is a L.A based artist/fashion designer and what she brought to the shoot was amazing. She was the strong sexy evil character and she played just that and she even made her own outfit once I told her what I envisioned her character to be. The last scenes were shot at my house and in my neighborhood in South Central. So attracting inquisitive eyes from my neighbors was a plus! I am so thankful for the whole team! Santoros rules!!! We sure as hell couldn't have done this without Psychedelia Entertainment!
Stay tuned for the premiere of Santoros' music video "Girl" due out in August.