This is a preview of our feature on Mister Green in Issue 17, out May 11. 
Elevated by design, Mister Green is not the headshop you used to scurry in and out of as a sixteen-year-old. Gone are the black light posters, epically colorful glass, and burnout sales clerks. In quite stark contrast, the now two-year-old storefront that sits on the corner of Fountain and Edgemont in East Hollywood, feels more like a gallery—bright, clean, and simple, with beautiful and curated objects abound.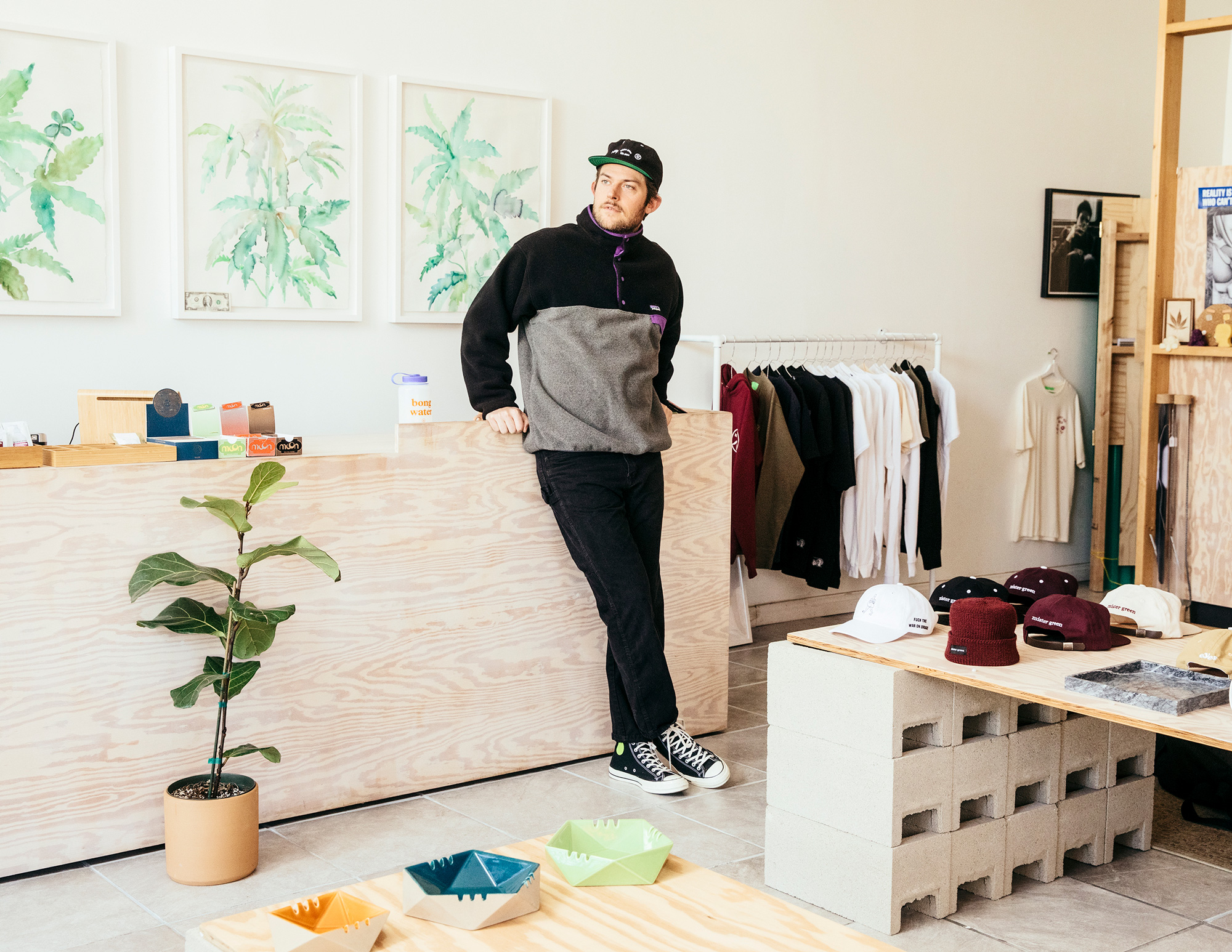 When did you start to bump around the idea of creating Mister Green?
My office neighbor had this print of this naked woman holding a bail of weed on the wall above his desk and I used to always look at it. It just struck me so strongly. Even though the woman was naked it was totally devoid of like "sex sells." It wasn't a "weed babe" or anything like that, it was a beautiful, pure image. I realized that was what was missing in the genre. I assumed there was someone seeing this opportunity and I searched high and low for brands I could relate to, but it was just the same old thing. At this point, I left New York and moved to Tokyo. I stayed there for six months to try and establish some type of normal life. What I found was I could definitely stay there and I had to make a choice because it would be very hard to make Mister Green work if I stayed. 
How did you eventually give the idea a little more juice to get it to where it is now?
Seventy-two hours before I got on a plane to leave Tokyo, I hit up one of my only friends in LA and asked if I could crash on their couch for a bit. I had no startup money or any money to produce goods. But a series of small things happened when I arrived and a community sort of started to build when I got there. I met people like Kyle Ng, who runs the brand Braindead, and was beating the streets trying to find cool smoking wear. One day, I visited Ben Medansky, who was a friend and was making these objects that were in the vein I wanted to have for my store. He told me his old assistant had launched her own business and said that a lot of the earlier things he had made were actually due to her. I went and met up with her the next day. I got a box full of stuff and drove back to my friend's house to photograph them and put them on my site. They were the first objects that I had for sale. All of the clothing in the online shop was all photoshopped! It was insane.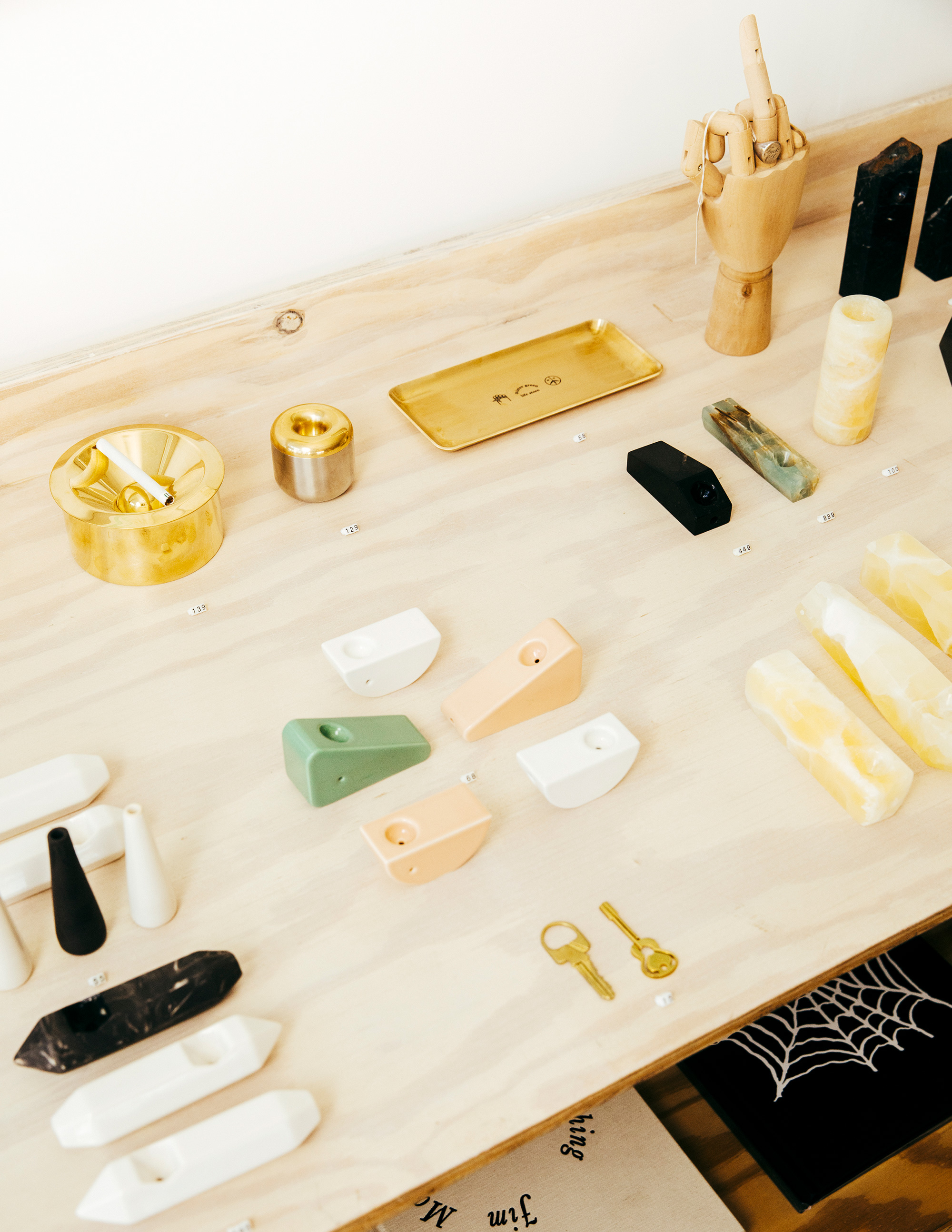 To be totally frank, it took me months to actually make things that were genuinely available at the time of purchase. Nothing was real. That's the thing about the Internet—you go on Instagram and you see these people living really crazy lives. Well, I was putting forth this hypothetical weed lifestyle brand and all of the images and all of the things I was bringing to life on this site were all done from my living room. I still have a lot of images that were shot on my neighbor's porch, on the site still. 
What was your intention with the store? When you walk in it's not like a headshop, at least in my eyes it's more of a gallery for all of these beautiful objects.
I had always associated headshops with being dark and, not sleazy looking necessarily, but it never felt airy and light and aesthetically pleasing. People would paint the walls dark brown and navy blue and there were tapestries and neon on the wall. I wanted a place that did feel like a gallery and aesthetically avoid anything that felt prevalent everywhere else. I had a lot of things to sort of push away from. When I was twelve, smoking weed in a basement in my friend's house, being really secretive and being very much in the dark, made sense in that context. Now, it's a different time and here's how it should look and feel in a sort of graduated sense.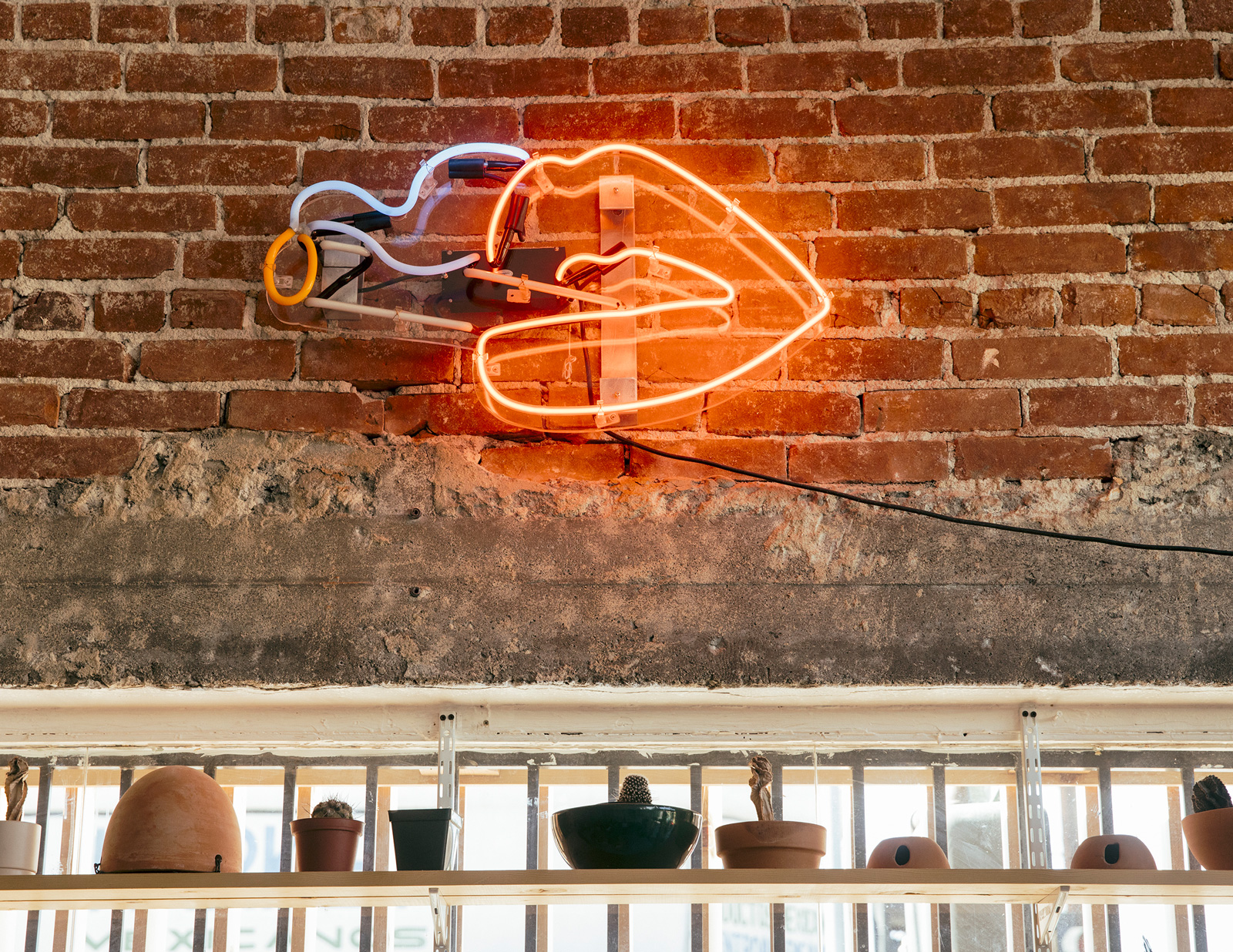 Do you think you're helping create a new system and perspective for relating to weed with Mister Green?
I definitely hope so. That was always my goal. To tell you the truth, I feel I can take some ownership in being one of the first out of the gate. I see a lot of people copying what I'm doing as well. I totally expected that to happen, but I kind of wish people would dig a little bit deeper and not look at exactly what I'm doing and do the same thing. There are so many different aesthetic points that still need to be addressed. If I could do it all over again, it'd probably look completely different. One thing that I see as a huge responsibility for someone making a brand in this genre is to address the culture surrounding it. Because it was illegal, this huge minority group has been disproportionately targeted through the drug war. I look at places like New York right now and legalization is being held up because people are demanding reparations for being victims of the drug war and communities were gravely affected by it. I totally applaud those people. I think that California should've addressed that. I'm really hoping that their goals can be met. I think the general public should be opposed to anyone profiting while others are still in jail.
For more from Mister Green, follow them on Instagram.