Two is nearly always better than one, and so is the case with Aaron Maine's most recent album, Pool and the released, reworked version of the same songs in his most recent demo, Water.  Using this new demo as a means to allow people to hear his songs versed from a different musical perspective, Maine released Water with no critical expectations, just with the intention to let his listener's enjoy.
Both Pool and Water range in instrumental and lyrical diversification, quite the difference from what was produced from Porches' previously released album, Slow Dances in the Cosmos. Instead of the soft, slow and emotional instrumental and lyrical undertones, listener's are able to hear a different side of Maine's upbeat vocal range capabilities throughout Pool.
Maine's distinct vocal traits became even more apparent as we watched the musician take stage at Los Angeles' The Echoplex. Playing a range of songs from each album, Main did not disappoint with his live performance, leaving his audience gushing even more over the easily likable musician.
We were able to catch up with the New York musician and chatted about his release of Water, his favorite instrumental piece of the moment and what album he just can't get enough of right now. Be sure to check out the pictures from our night at The Echoplex.
What made you decide to release, Water, a demo set that is vocally and instrumentally different from your most recent album, Pool?
Album is called Water and I wanted to share some of the process of how these songs transform over time. It's not really meant to be a standalone thing or looked at like an EP. I just thought people that like the album might enjoy these earlier versions as well.
As a listener, it's a different experience to hear another perspective that the artist would have taken on their album. What were your initial thoughts when releasing Water? What were your hopes when it came to audience reactions, etc.?
I wish I could've just like emailed it out to anyone that wanted to hear it. I didn't have any expectations of what people would think. Some of the stuff on it is like 3 years old so it was again just like a supplement to Pool for anyone that was interested. I think demos often have the most magic that is hard to recapture when recording a song again, so I felt like sharing some of the demos.
Pool, does sound quite different from your previous EP's, singles, etc. Tell us about your headspace when writing Pool. How have you seen yourself progress or change with Pool in comparison to your previous releases?
I had moved to New York City and was adjusting to being there in a lot of ways. I fell in love with the city. I wanted to make something really special. I guess I always do, but I felt like I had a clearer vision this time and a lot of growing had to take place to achieve the album I wanted to hear.
A lot of the songs on Pool are rewrites of older releases or B-sides; was it a challenge to reimagine these songs in a new way? What was that process like?
The only song on Pool that was an older song was "Hour" which I had written during the slow dance in the cosmos time frame. All the other material had never been released before.
What were some of your favorite parts of putting together Pool?
I just love the writing and recording process. There aren't many specific moments, more just feeling like you're keeping your channel open and creating something special.
We know you have quite a few analog synthesizers and drum machines, is there a particular piece of equipment you love most right now?
Recently I've been obsessed with the Yamaha tx81z.
Any band crushes at the moment?
Love Angel Olsen's new album
For more from Porches head to their website: www.porchesmusic.com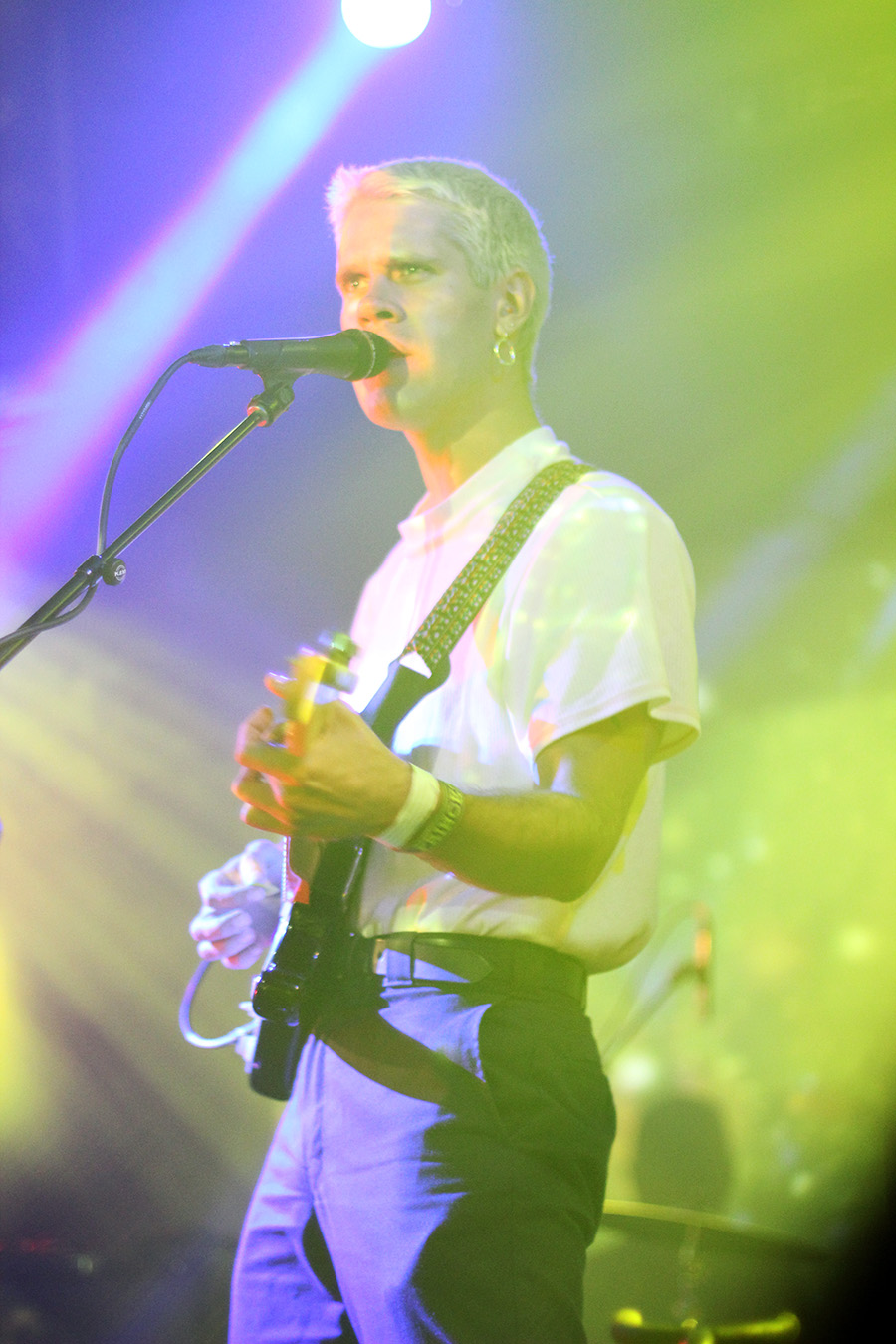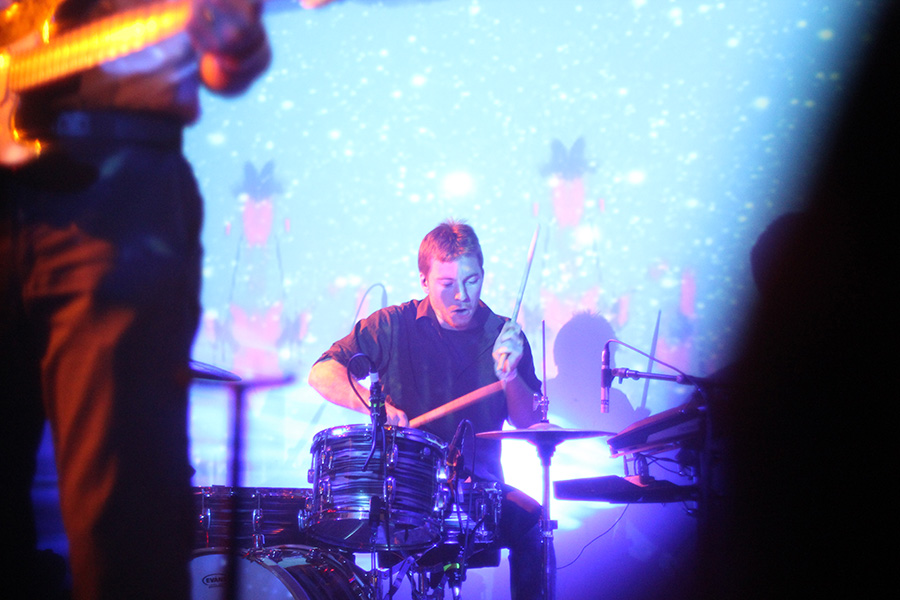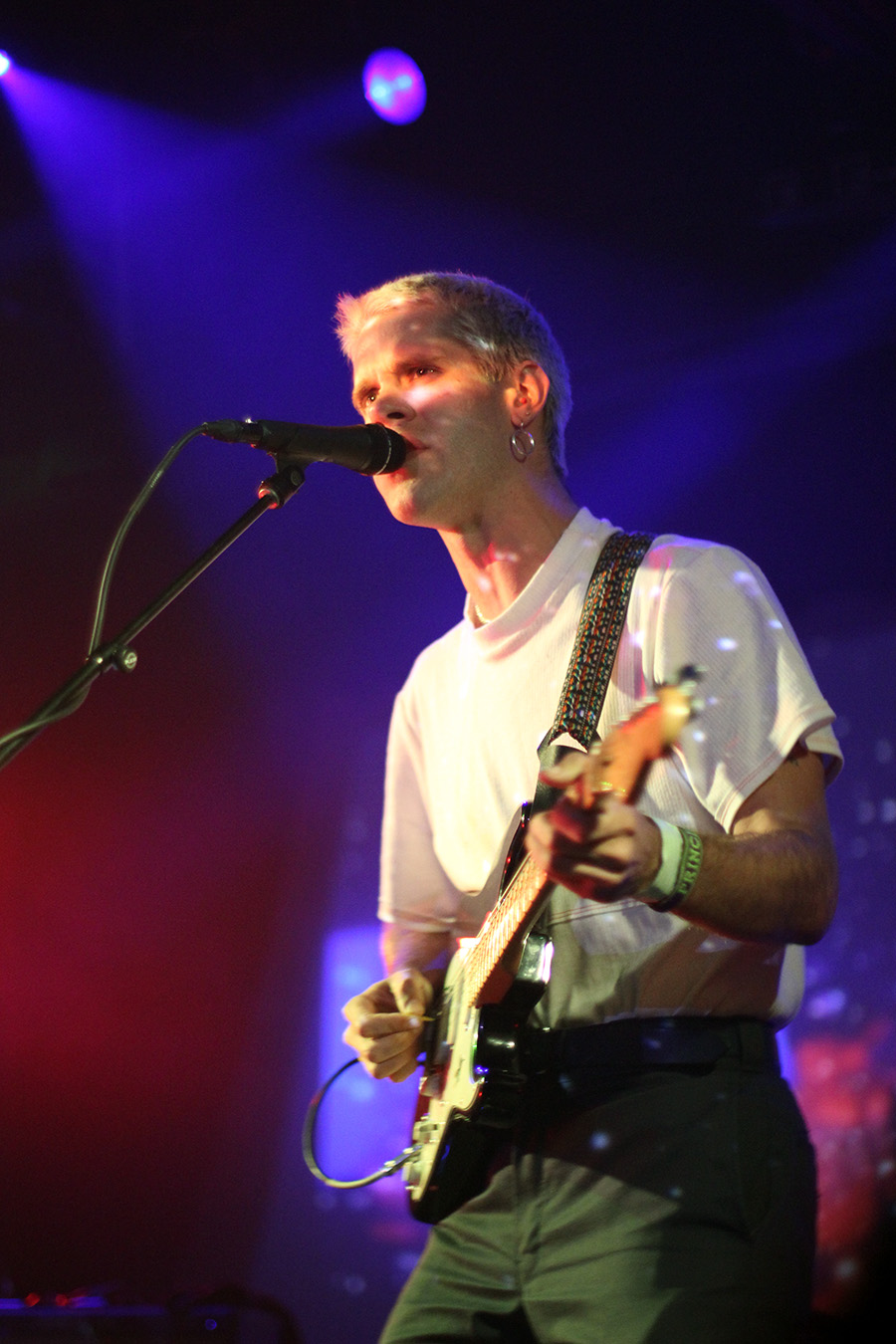 Photos via Alex Khatchadourian