"I hate galleries, I hate art, I have no ego and I don't want to have ego." Tatiana Kartomten, or Tati Compton as her 215K Instagram followers know her, is humble about her fame. In the past two years, she and her husband painter Danny Fox have both blown up in the tattoo and art worlds. "I've never wanted recognition, which is why tattooing is great because it's for someone else"—she draws too, but just for herself. Kartomten, 29, is somewhat bewildered by the recognition she's received, but she's happy to be making a living doing hand-poked tattoos. She creates airy and feminine line drawings in black ink of dark, mystical and celestial subject matter inspired by the occult, symbols, mythology, and astronomy. Her style is easily recognized, and clients have told her that they bond with having "a Tati."
"I didn't expect or wish for social media fame, it just happened," she says. "We were scrounging coins and sleeping on the floor on a weird little IKEA pad; then we both started to get successful at the same time, which was amazing," she says about her and Fox's careers. "We have worked really hard for a long-ass time. I have done every job under the sun. I never went to school, I went straight to work."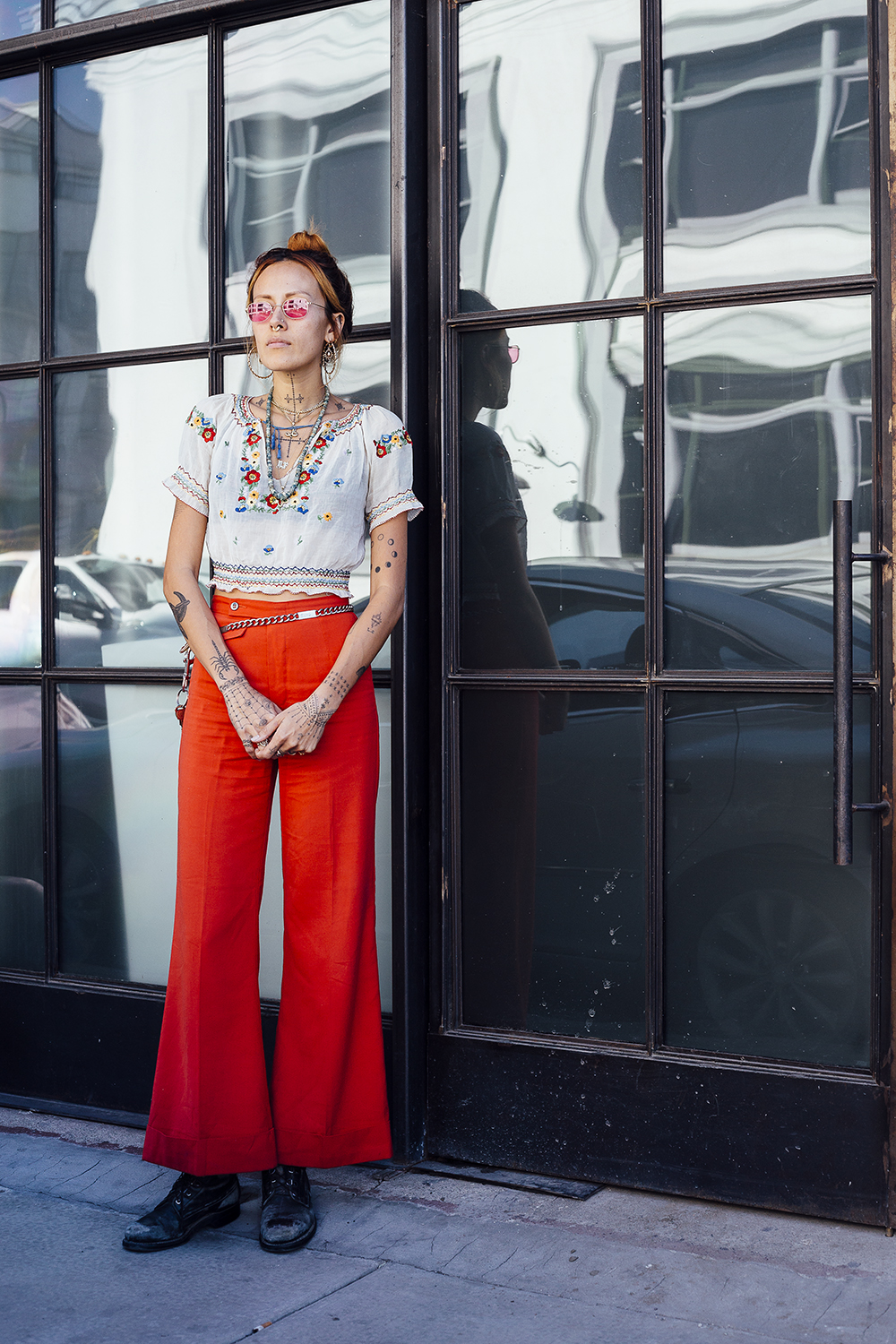 Born in Marin and raised in San Mateo, Kartomten now lives in Echo Park and works out of Saved Tattoo in LA's Arts District. The shop is a cooperative started by Scott Campbell that has been based out of the back of the downtown Shinola store since January 2017. Kartomten only takes bookings a month in advance and regularly makes appearances in other cities as well.
Kartomten gave and received her first tattoo when she and her friend hand-poked each other's fingers. "I started with friends at home in San Francisco. We wanted to do it then and there, and I had sewing needles and India ink. I became a professional over a long period of time." Kartomten is self-taught and began offering hand-poked tattoos at house parties and pop-up events. While living in London, she was invited to work out of Sang Bleu, where she was given the freedom and support to figure out her craft. Most of her early clients had never heard of stick 'n' poke or her, but they gave her a chance and liked the results.
"I got tattooed because I didn't give a fuck what people thought about me. They weren't as accepted then as they are now, so it was rebellious," she says of first getting tattooed. "I always liked that it's a lowbrow art form."
Read our full feature on Tati Compton in upcoming issue 13, out January 20th, and available for pre-order here. 
Photography by Ashley Corbin-Teich.