This is a preview of our piece on Woon, which will be featured in upcoming issue 20, out this October.
The story of Woon belongs to restauranteur Keegan Fong and his mother and head chef, Julie Chen Fong, but dates back a generation before that, to June and Roger Chen, who left Hong Kong in the late 1960s for a better life—one where an almost preternatural love of food would bring a family full circle back to their heritage.
It was 1952. Chairman Mao ruled mainland China, and the threat of communism was heavy on all facets of their lives. Keegan's grandfather, Roger, owned an ice cream factory, and "the story goes," Keegan tells me, "that the government took it over, and he just said 'I need to get out of here.'" He left for Boston, where a family friend was living, and never looked back. His only concern was how to move his family over.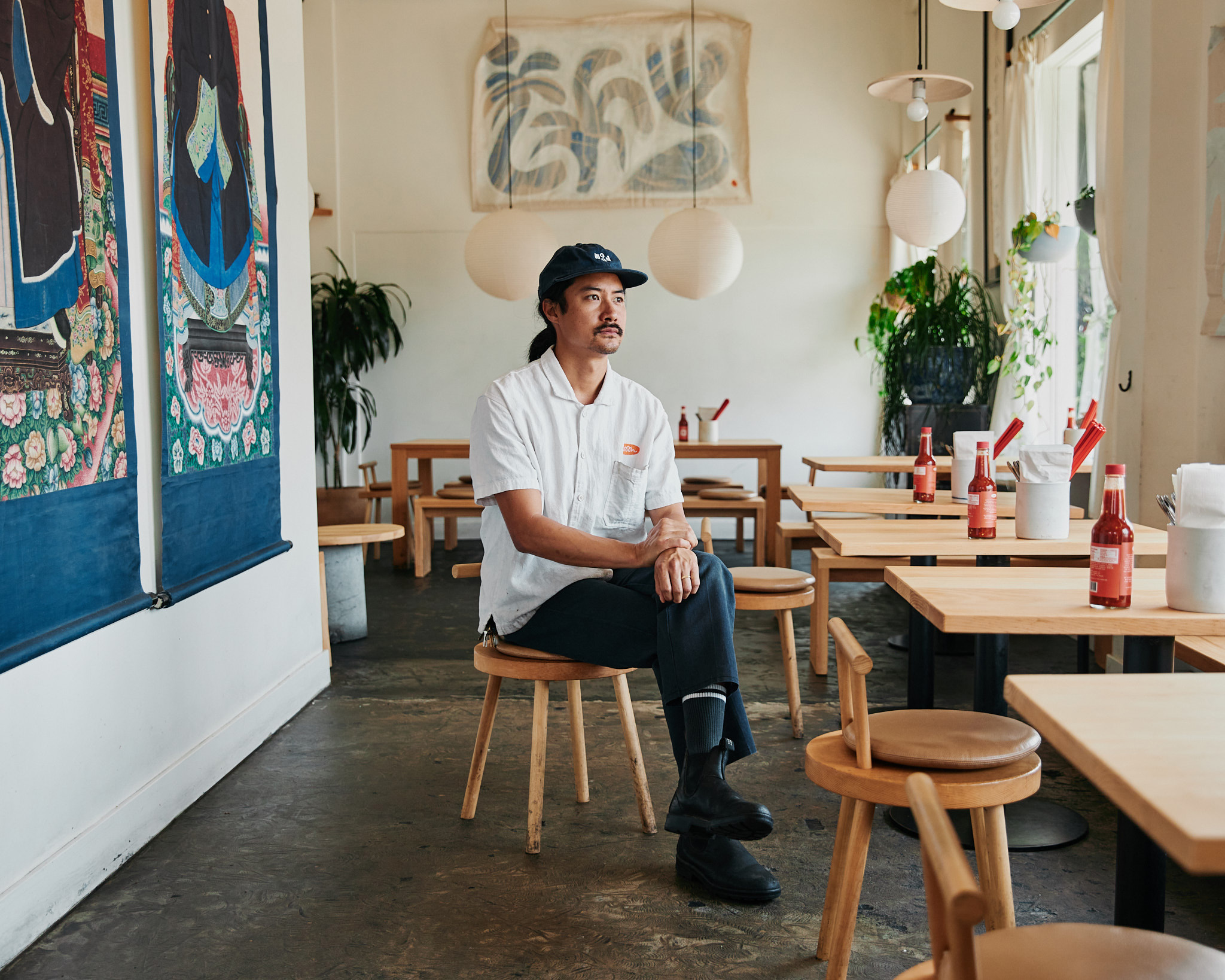 Back in Hong Kong, Keegan's maternal grandmother, June Fong, had plans of her own. With no news of her husband or any way of contacting him, June persistently and relentlessly harassed the immigration office, inquiring about her husband's whereabouts. "She went every day for months. And finally, they gave her the papers to go find my grandpa. And she tracked him down." From Boston, the reunited Fongs left for Los Angeles and moved "really close to where Woon is now," which Keegan explains as ironic. I'm not sure ironic is the right word. Maybe cosmic, or predestined.
"It's way more complex," Keegan says of his grandparents' immigration and their first few years living in a new country. Like all stories our parents tell us, theirs is a puzzle of fragmented pieces that fall into place with every telling, from one generation to the next.
Once the Fong's moved to Woodland Hills, June stopped cooking. Maybe out of necessity to assimilate, or fear of prejudices from the predominantly white neighborhood. But for whatever reason, she set aside her traditional Shanghainese recipes and instead stocked her freezer full of Marie Callender's Chicken Pot Pie. "My mom always says that's all she ate growing up." Tired of the frozen dinners her mother had to offer, Julie decided to take matters into her own hands. She bought a cookbook by Joyce Chen, one of the first famous Chinese chefs in America, and created her own style based off her experience with Shanghainese cooking and her upbringing in Hong Kong, "which is a whole different cuisine." Julie's blending of these two cuisines was so impressive that when her parents' friends came over to play Mah-Jongg, "they'd ask for my mom's food, and she'd cook for everyone."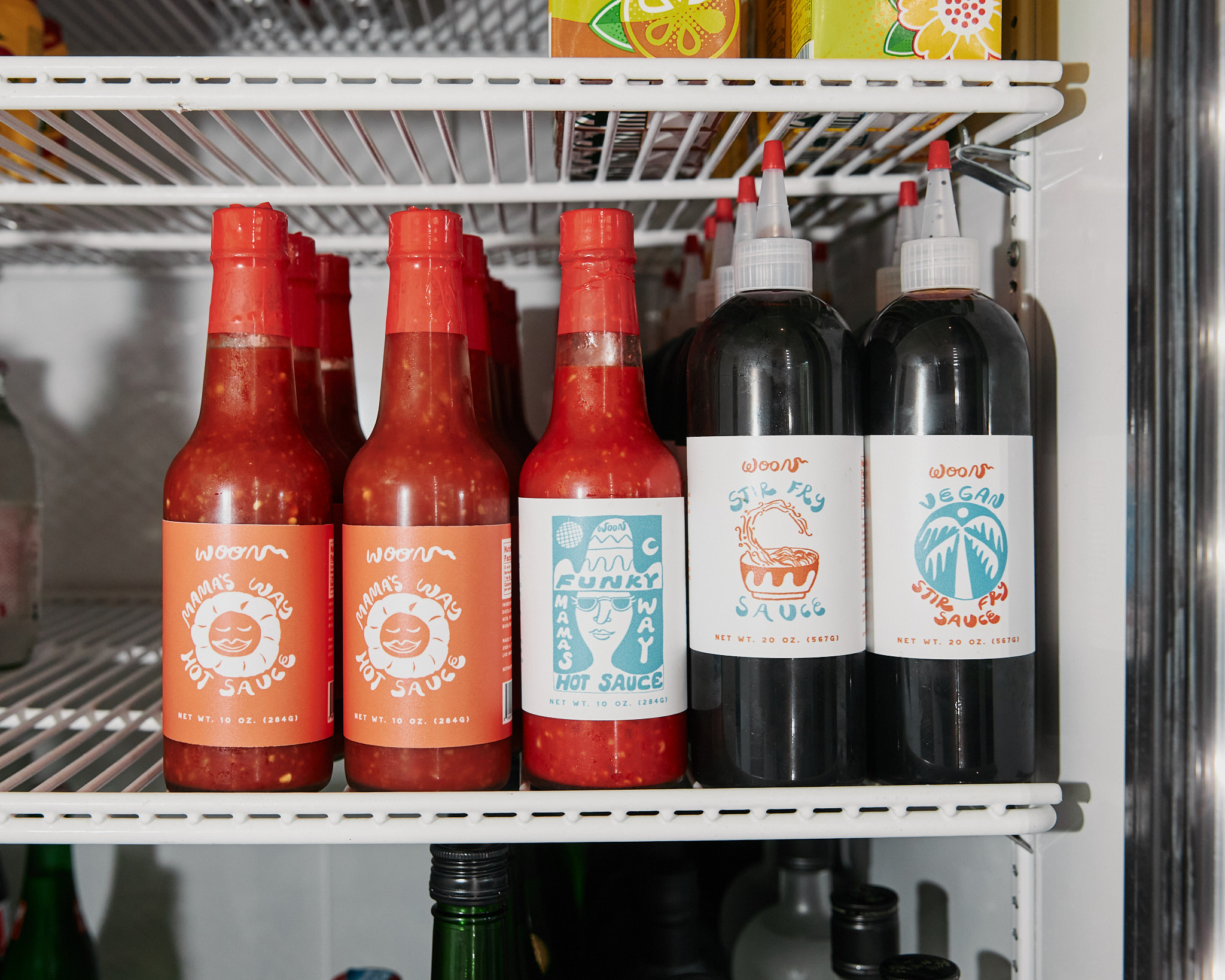 "She never really considered becoming a chef," Keegan says of his mother. After college, Julie pursued other careers and eventually moved her young family to San Marino, an affluent neighborhood in Southern California inhabited, at the time, by white conservatives. "We lived in a tiny little home that my mom rented just so I could get into a good public school." But all the while, either for the family or for her children's friends, Julie spent most of her time in the kitchen. Keegan reflects on this, remembering that as a child and teenager, he simply thought his mom was just a mom who knew how to cook well. "I'd have friends over and they'd be like, 'Your mom's food is amazing.'" Julie soon earned the nickname "Mama Fong" through the act of entertaining and cooking for her children's friends. "She'd just take care of everyone. That's something that's inherent, I think, in her blood."
It wasn't until Keegan moved to San Diego for college when the reality of her talent and skill finally hit him. Like every other kid on their own for the first time, Keegan was separated from his comfort zone. Except Keegan's comfort zone was his mom's duck. Peanuts in sea moss. Tofu and cucumber salad. "Every time I'd come home from college, I'd be like, "I want the noodles, I want the fishcakes, the soy veggie wraps, the salads." Julie Fong's clean, stripped-down reinvention of timeless recipes had manifested into Keegan's nostalgia. These dishes represented home to him, but the idea that they could be thrown at a kitchen line and mass-produced for customers was far from a reality. "She still denies ever saying this, but I remember she said, 'It'd be so cool if I had a little place where I could cook in the kitchen and come out and talk to customers. That would be a dream of mine.'"
Julie's dream, through her son, began to materialize after Keegan graduated from college and helped start the surf brand Vissla. Jaded by the industry, Keegan spent his downtime working on a business plan for a restaurant with his mother's words in the back of his mind. Serendipitously, Keegan's uncle happened to be hosting a craft fair and needed a food truck.
"I called a family meeting," Keegan remembers. "I was like, 'All right. We're going to make this happen. We need to think of a name." He wanted something that was in Cantonese, easy to say, and short. As random words popped off in a family group text, Woon, which means "bowl," stood out. "On paper, it just looked cool, and I checked the trademarks, and it was clear. I tried to do everything properly." They spent two days prepping in Julie's kitchen, with her, naturally, as head chef. The first day of the pop-up, they sold out of everything.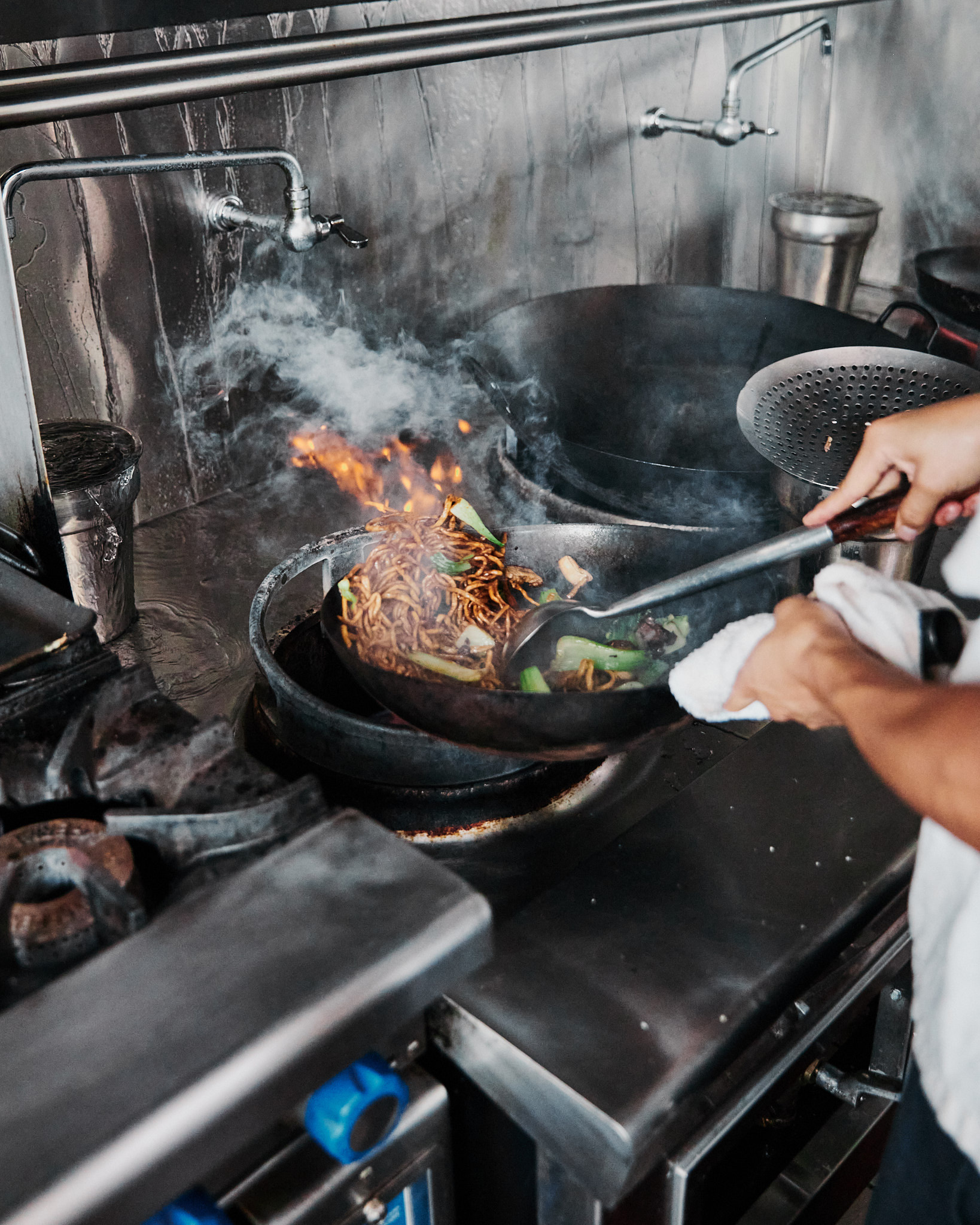 Keegan remembers that in the beginning, as Woon's notoriety continued to grow, the excitement kept them all going. They were successful but only ever managed to break even. Woon was still very much a side hustle, with Keegan and Julie both maintaining their full-time jobs. "We were just working tirelessly, prepping and then cleaning and going to work during the week."
This isn't an overnight success story. Keegan and Julie Fong continued on this trajectory for four years. Working day jobs to pay the bills. Prepping and cleaning and hosting and cooking to feed the soul. "It dragged on," Keegan admits. "But we kept going." He had that dream, his mother's dream, in his heart, simmering on low, becoming more thick and congealed and solid with every day.
For more from Woon, follow @woonkitchen on Instagram.
Photography by Adam Amengual.