This is a preview of our upcoming issue 18 feature on Jan Gatewood. You can preorder the issue here.
The Sorcerer's Apprentice is a story well known to most: A young initiate to the occult arts is left alone to clean his adept's lair. To circumvent the tedium ahead of him, he takes to the sorcerer's tools and books to find a magical shortcut. After some incantation, his mops, and buckets begin to multiply and clean with an agency of their own, building to a frothing, soapy mess. The apprentice realizes that he can't stop the implements because he does not yet possess the spells needed to do so. Just then, the old wizard returns, breaking the magical formula, warning the initiate of further trespass. While few of us have read the original Goethe, we've all encountered some iteration of this tale: Mary Shelley's Frankenstein, Forbidden Planet, Walt Disney's Fantasia, and now in a way, Jan Gatewood steps into the role.
Gatewood is twenty-five years old, with an easy demeanor, and a sharp conversational style. Originally from Aurora, Colorado, his youth was spent skateboarding, and pursuing the fun that comes with pushing one's way down busy streets with friends. Realizing early that the type of fun in question can congeal into a flat banality if one stays at the party too long, Jan began a search for something more. He attended some photography courses at the University of Colorado but quickly found that they were not to his liking. On a road trip at nineteen, he discovered Los Angeles, California (a nexus of sorcery to be sure). He immediately decided to make the move based on a mix of what he calls "serendipity and spiritual agency." Gatewood settled into his first LA apartment soon after with a friend from back home.
While short-lived, their tenure as roommates would prove to be fruitful. After moving out, the friend left behind a huge trove of art supplies, serving as the first of a few mounting synchronicities that would facilitate Jan's initiation into the arts. He took to the supplies immediately as "a kind of therapy at first." Seeing what materials felt right, he embarked on an exploration—a self-guided apprenticeship of sorts. Months later, during a trip to New York, Jan had a second serendipitous encounter; this time with a clutch of working gallerists and artists. The group gelled well, eventually leading to an internship for Gatewood—a literal apprenticeship this time. In his short tenure, he soaked up information about art history, operating an art space, and the surrounding market. He met a number of artists working in NYC, finding early inspiration in multi-disciplinary adepts Eric Mack and Brian Belott.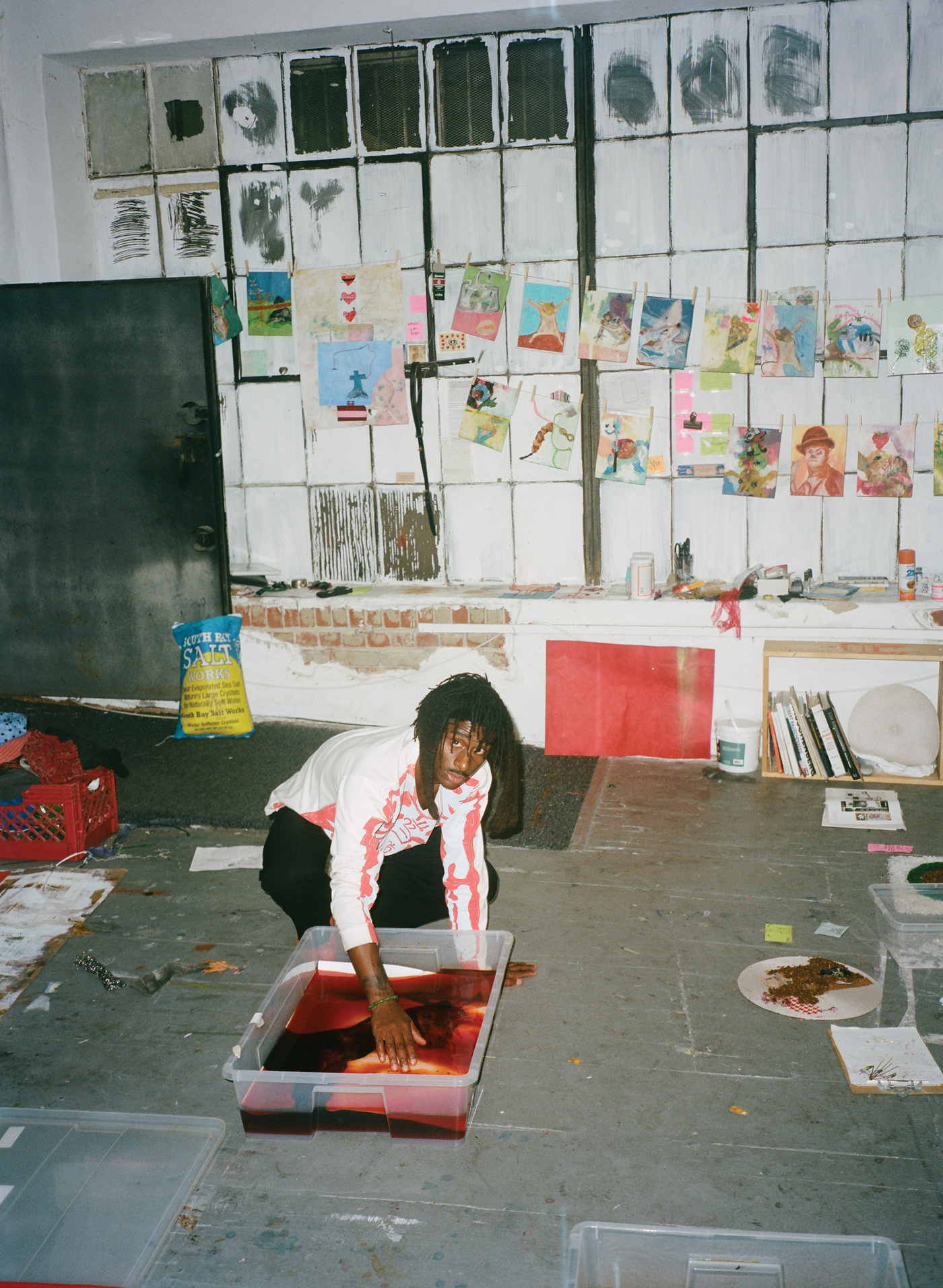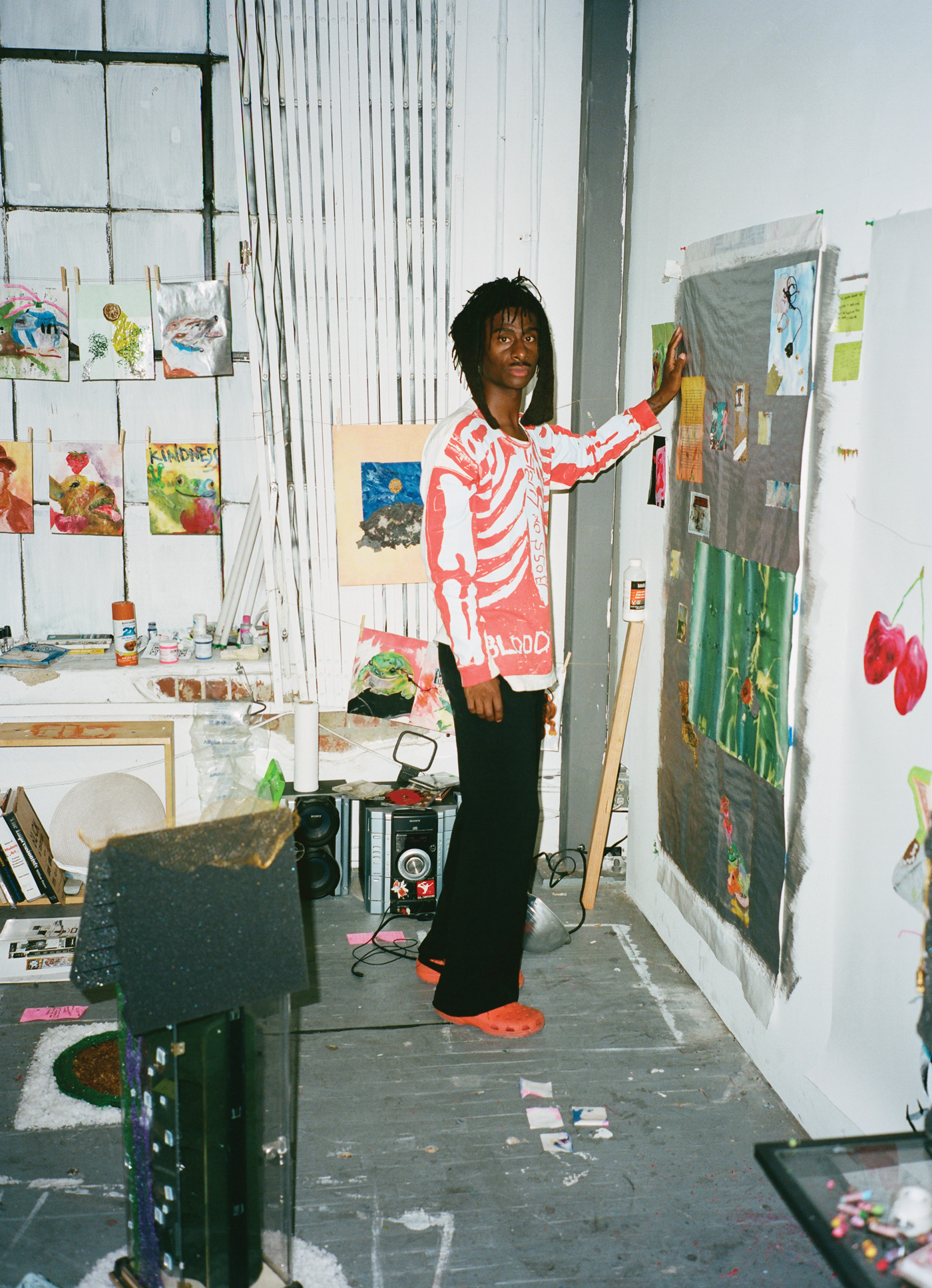 Gatewood's easy ability to be tuned-in to serendipity served him well in formulating an artistic practice that both reflects and amplifies what the Miller character in Repo Man called "the lattice o' coincidence that lays on top o' everything." As we will see, lattices both literal and tropological weave their way into a body of work that points as much to its own synchronistic origin as it does to the repeating darkly humorous motifs that populate the dyed paper surfaces of the works themselves.
Stepping into Jan's studio, one gets the feeling of being on a small factory floor. Clotheslines stretch across a windowed wall, supporting small drawings on paper. Larger works currently underway line the adjacent walls and a bank of shallow plastic dye vats filled with murky pigment occupy the floor across the room. Most of the light is natural, reflecting off of the white brick interior, illuminating the industrial space. The factory feel is complete, save for the actual work itself. Every item created and housed within the cold, hard angled space has the look and feel of something touched by very human hands. Papers heavily wrinkled with dye support craggy gestures of oil stick crayon, sculpted piles of rock salt and tobacco rise up from the poured cement floor, and a torn latticework of interwoven avocado bags and lemon slices stick suspended onto cardboard. If the output seems to be incongruous with its home, it is. None of Jan's pieces really begin their lives in the studio. Physical bits of ephemera that end up in his collages are found by chance on the street or his day job. Imagery sourced for his drawings is mostly stumbled upon in the digital space.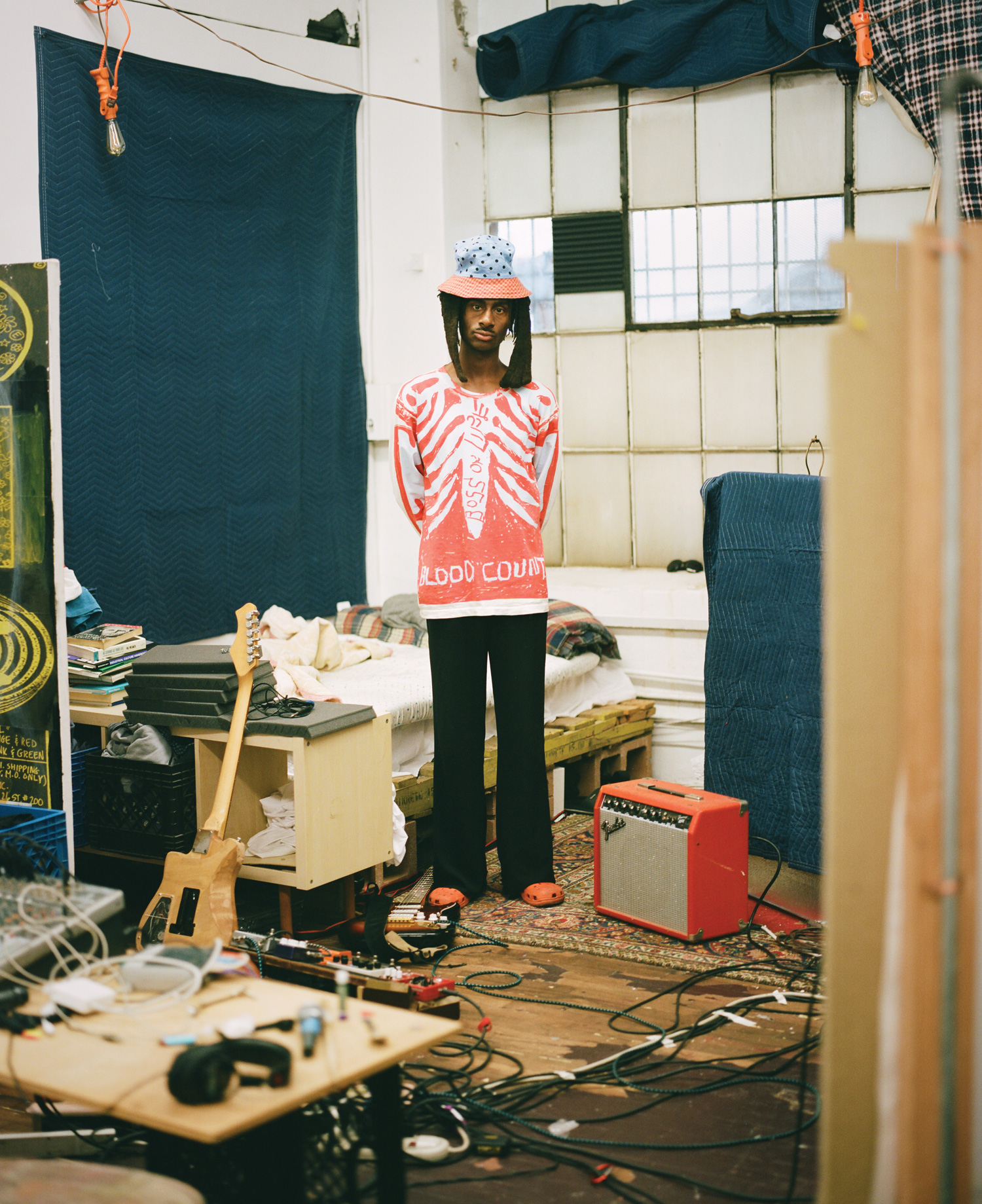 The studio here serves more like a circle of transformation, or alchemy for these objects and images, rather than the site of their rote production. Once the chanced-upon foreign matter is brought into the space, the process-driven aspect of Gatewood's practice can begin.
For more from Jan Gatewood, follow him on Instagram. 
Photography by Shaughn and John.