In more ways than one, the global pandemic has changed the arts and all of us in it. Most museums and galleries have been closed, most events like fairs, exhibitions, and workshops have been canceled or postponed, and this has left artists, owners, organizers, and freelancers without work – threatening their livelihood and main source of income.
Founded by Sam Eddo, studio manager for Claire Tabouret and former gallerist for Nino Mier, Selected Work is a weekly newsletter sharing opportunities, jobs, spaces, and resources for those in the arts and adjacent communities. Born at the beginning of the pandemic, it's become a resource for artists and creatives across mediums impacted most, and those just looking for new opportunities.
We both know Los Angeles has been hit hard by the pandemic. As a local, how has the pandemic changed you and your relationship with the city?
I've always lived in LA, so it's easy for me to sometimes forget how special this city is. From the outside, I think there can be this perception that Los Angeles is really isolating because it's so spread out; that you don't feel a sense of "community" here like you might elsewhere. The pandemic made me realize how that's not really true, at least for me personally. I love the people here so much – both friends and strangers. Seeing the city so empty, especially during the first lockdown, really underscored that for me.
How has the pandemic impacted peers of yours in the arts?
Besides the obvious emotional, physical, and financial uncertainties, it's impacted people in different parts of the industry in various ways. Some artists who have a fairly solitary practice have already remarked that life didn't change all that drastically for them. Meanwhile, friends who work in institutions or galleries have seen huge changes in their day-to-day life. It's impacted everyone in that we haven't been able to see art in person much over the last year, and navigating how to be engaged with your community without that central, social activity has been really challenging.
So much of how we used to experience and interact with art was in public, shared space. How are you experiencing and interacting with art now?
I've been interacting with art largely online during the pandemic, though galleries in LA have opened for appointments so I've been able to see work in person more recently. It feels more intentional now when I go to see shows in real life, although I really miss going to crowded openings and running into friends! I'm also lucky that I live with an artist, and I work for one, so I get to spend my days alongside some really special work.
Do you think the arts will ever recover or resume to the way things were?
I think they will definitely recover, but I don't expect that things will ever entirely return to how they were. Pre-pandemic, it seemed to me that the art world was accelerating at an unsustainable rate. There was this constant pressure to make more work, go to every show, participate in every art fair, etc. Some people have realized that how they were operating before COVID wasn't serving them and have pivoted their practice/business. I hope it will be more acceptable for everyone to slow down and be a bit more thoughtful.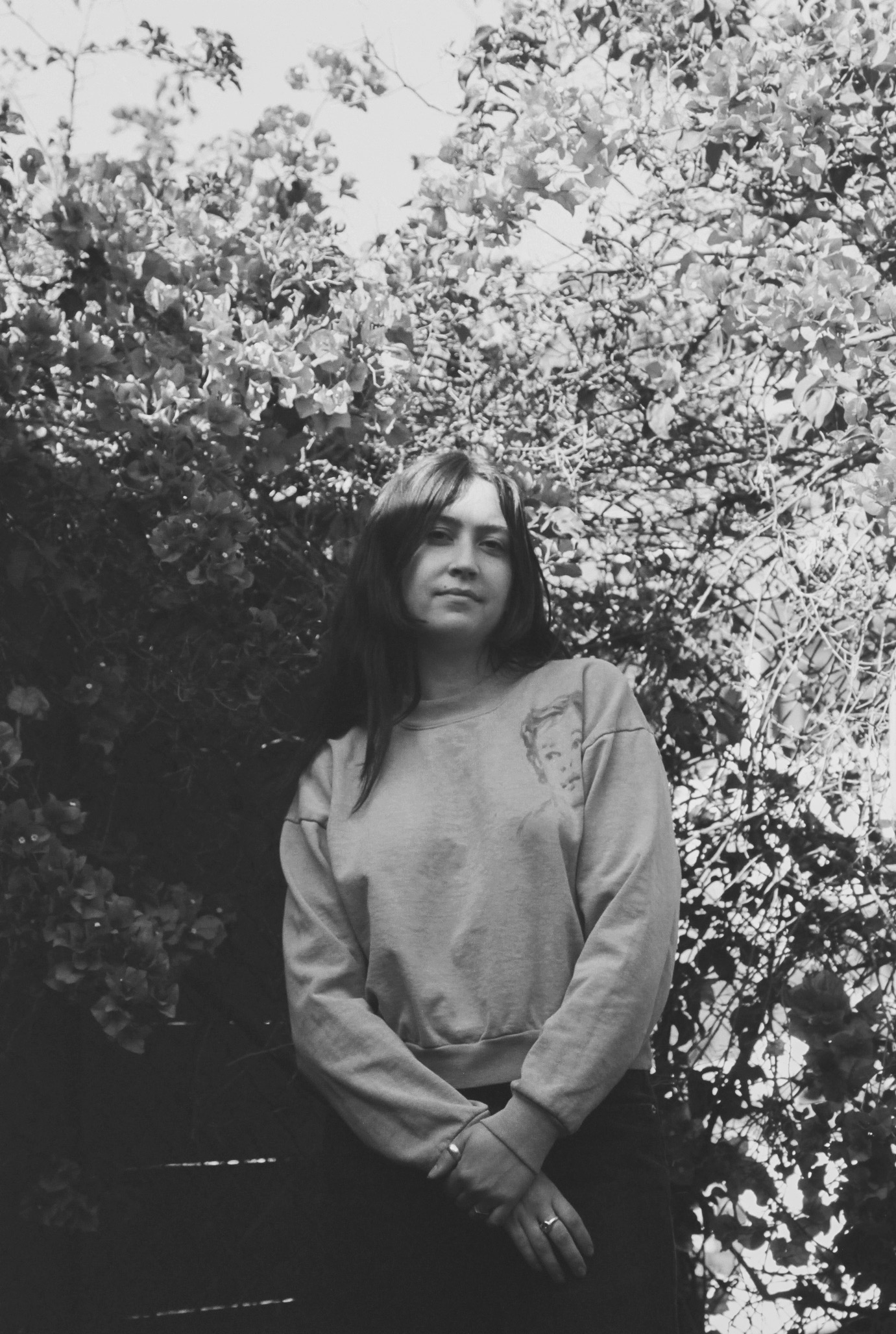 What positive changes in the industry do you think will last long after the pandemic?
One thing I've been really excited to see is how people have been connecting virtually since physical location is not such a big issue anymore. I've loved seeing online group exhibitions put together with artists from all over the world, which might have never happened if the works had to be physically shipped. I hope that change lasts — more open collaboration and connection despite perceived geographical limitations.
What made you want to start Selected Work? Talk about its inception.
Selected Work started pretty organically. Ever since I can remember I have loved to do research, and I love to scour the internet. Anytime a friend is looking for a new apartment or a new job, I want to help them search. I've also had life-changing opportunities come my way because of friends sending them to me, so I wanted to find a way to make these connections happen on a larger scale. The pandemic made me feel disconnected from my community, and I was looking for a way to reconnect and also do something useful for others. A newsletter felt like something that's really intimate and friendly, while also being a direct vehicle to share the information I find. My goal is that Selected Work feels like getting an email from a friend saying "Hey, just saw this and thought you might be interested!"
How do you collect job listings?
There are several websites I check regularly, along with Instagram. I also hear about opportunities from friends and subscribers – those are the most fun for me. There are a lot of listings to go through online, so I choose opportunities/organizations that I find exciting, or that I know my subscribers will be interested in. At the end of the day, I want my work to be useful for the readers, so it's important to me that I'm tuned into what they're looking for, not just what looks cool to me.
Why are resources like Selected Work so important right now?
Everything in life is extra hard right now, and finding work/funding/spaces/etc. is already so stressful! Sometimes the biggest hurdle to finding what you need is sorting through the sheer amount of information that exists. Any resource that does some of that work can provide a sense of relief and make these daunting tasks a little more manageable, whether that's a newsletter, Instagram page, or a helpful friend.
Tell me about your career in the arts and how you've carved your path.
My career in the arts started totally by accident. After high school I started working in fashion immediately, which was always my plan. Once I graduated from college, I needed to find a new job, and a friend of a friend was looking for a part-time assistant; I was told it was "arts-related," so I said yes. My new boss turned out to be an extremely successful art advisor; a world I knew nothing about. That job was super challenging, but also taught me a ton about contemporary art and the art world at large. After that I ended up managing a gallery here in LA for a few years, which was another invaluable experience. That's when I started working with artists more directly and realized those relationships were really fulfilling to me. Now I work full-time managing an artist's studio, along with running Selected Work.
How does this project intersect – if at all – with your work with Claire?
The two roles don't usually overlap, but being able to see the industry from the artist's perspective is super helpful for me when compiling the newsletter.
You and I know many artists impacted by the pandemic. What alternative resources are out there that you can recommend?
There are often lots of funding opportunities available to artists that don't get much publicity, especially at the state/local level. It's worth looking at your local arts council to see what kinds of grants are available. Sometimes artists can get hung up on the application process, or think they probably won't be chosen so they shouldn't even bother applying. As long as the application fees aren't prohibitive, I think it's always worth it to apply, and to get in the practice of doing it regularly.
What more can we do to help artists impacted most?
Give them money! Specifically, the government should give artists money – but we can too! Buy more art, buy whatever you can afford. Support any side work they do to maintain their practice. Go to their shows, send their work to a friend.
For more from Sam Eddo, follow her on Instagram. For more from Selected Work, subscribe here.