Erin D. Garcia has a style that's diverse as a crowded city bus, drawing and pulling inspiration from wherever he can think of. From small-scale canvases to large installations, his process and style change slightly with each, but the origin of his form stays the same. "I'm all about preparation, I try to prepare as much as I can, especially with large commissioned pieces, with scaffoldings and that, but what I really like is just being in the studio working on one canvas."
Originally, Garcia hails from the South, bouncing around Mississippi, Alabama, and North Carolina as a kid, he headed west at his first chance and has been in Los Angeles for almost 17 years. It'd be safe to say that he is well in tune with the LA art scene and community. "I love it out here, it's home for me, if I just moved out here I may have a different perspective on it but I have lived here longer than anywhere else in my life and haven't made any plans to move," he said.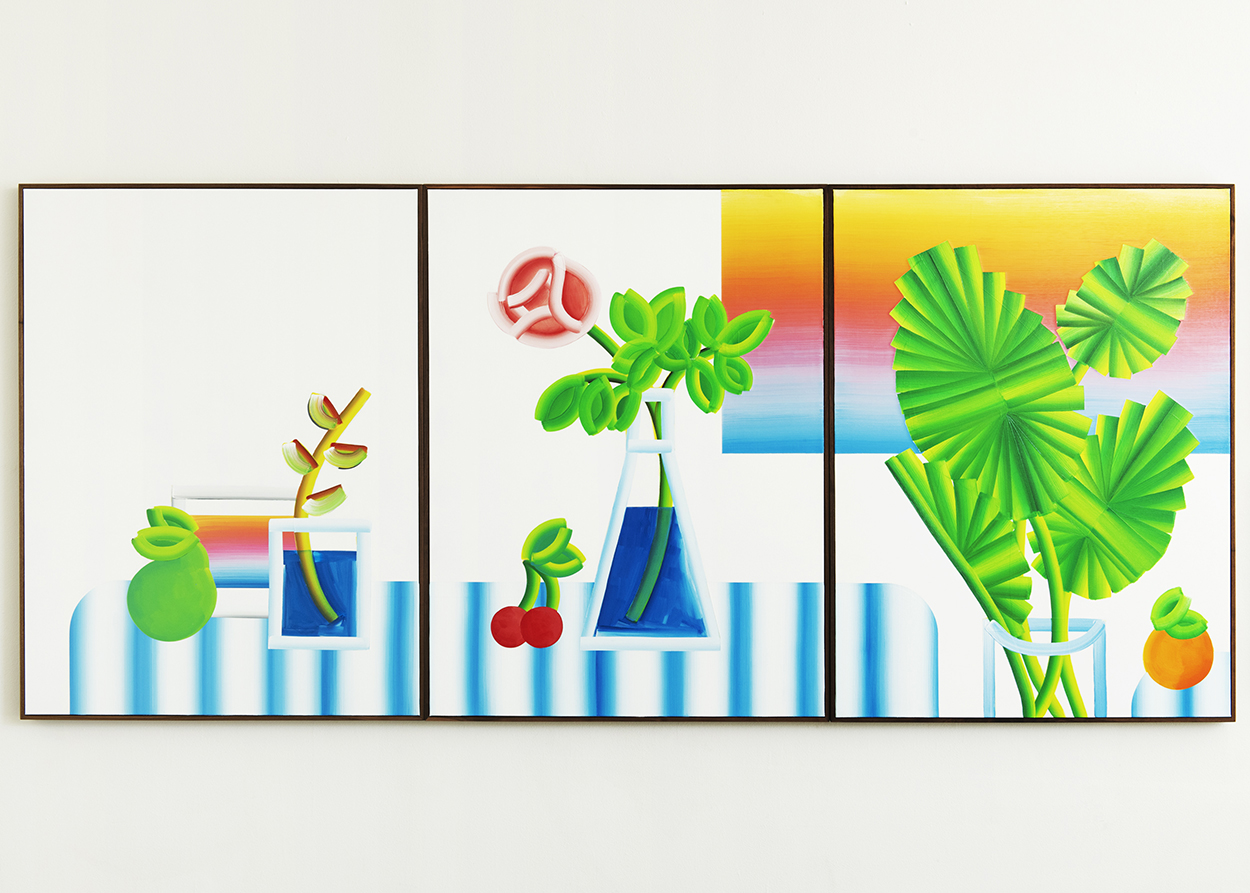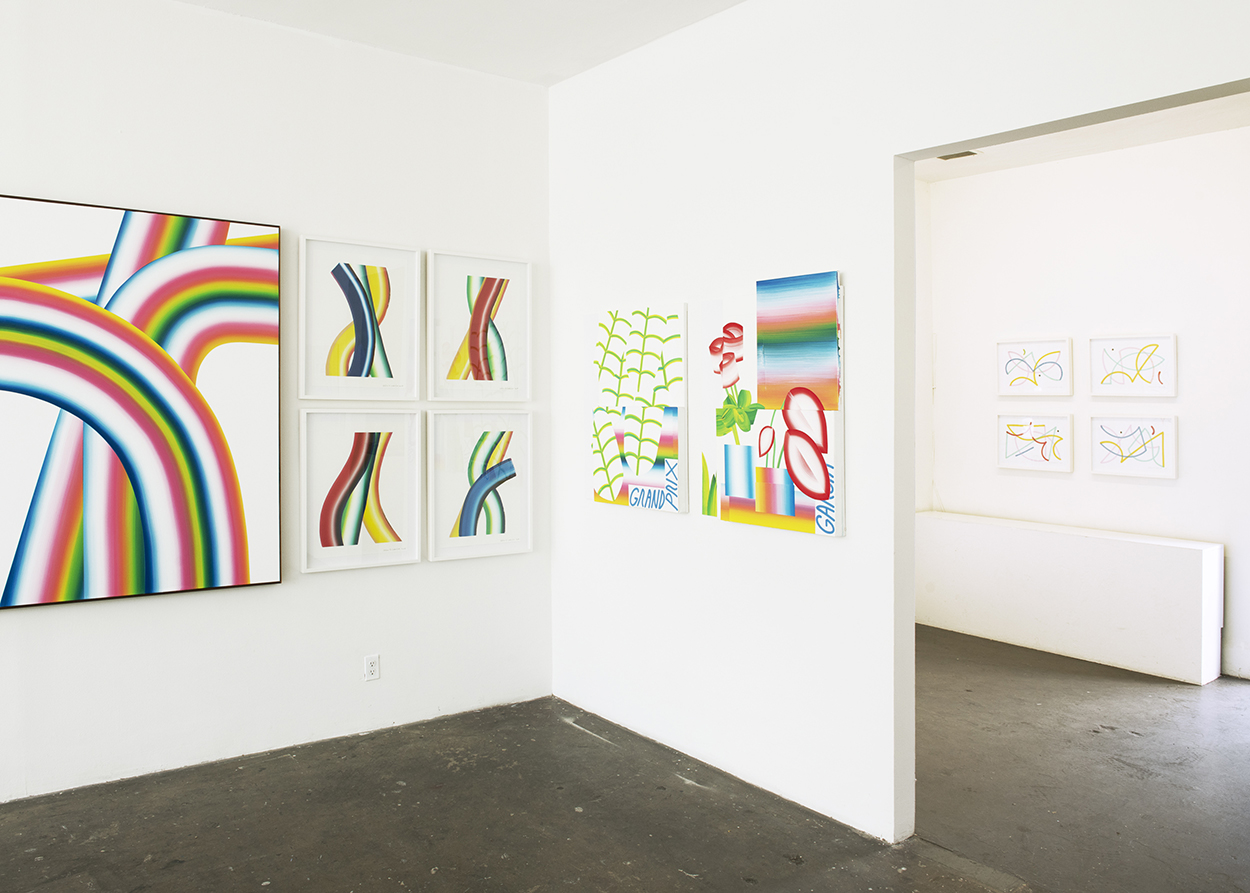 It's a common theme, crossing between music and visual art, each medium pulling and pushing into each other and feeding each other's fire. Garcia comes from a musical background. Thanks to his dad, he grew up playing drums, which has helped his artistic career in many ways. Music, for Erin, was a way to meet people when he first made the move to LA. It taught him the variety in how art can be expressed, but most importantly it taught him how to navigate his creative process. "I really learned how to work and developed my creative process via music. There is always a parallel with the two for me as far as developing an idea, producing an idea, and presenting an idea. I've already done that through music so I know what the path looks like," Garcia explained. "You make a stroke, you make a note, and then you build off of that. The same thing I use with my music process I use with my visual art process. The thing I love about music is that it hits you directly without any understanding of how it works. There is this spontaneous emotion behind it and you don't need to know how it was made or even why. That's what I aim to try and recreate in my work."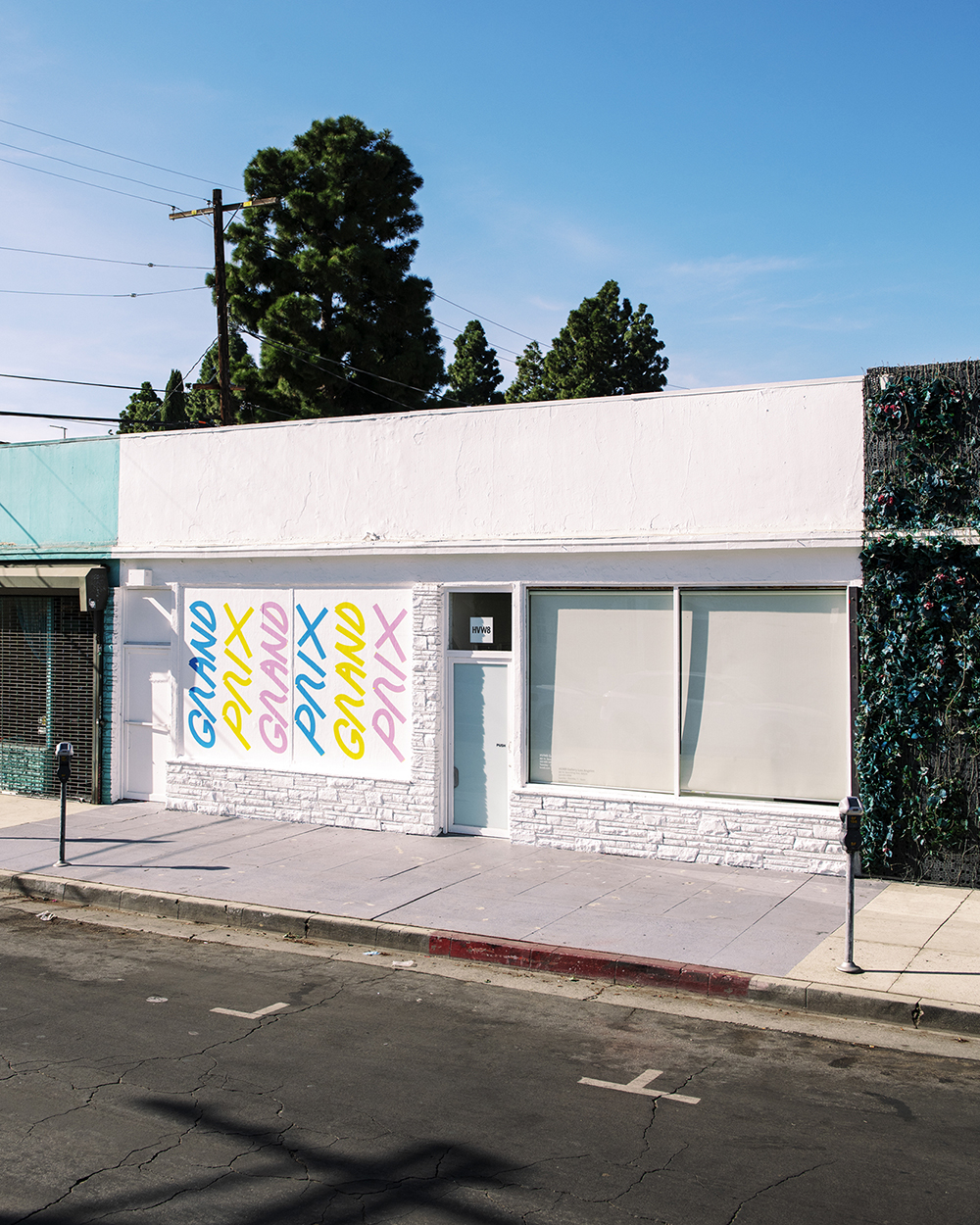 This process of building on top of each stroke and adding a new layer strongly shows in his new show "Grand Prix," which is showing now at HVW8 Gallery until December 23. Larger pieces are the central focus of this show. Crafting a larger piece intrigues Garcia. Just like in music, each person plays a chord in their own way, just like each person's brush stroke produces a different form. "It's all about movement for larger pieces for me. Simple movement. If you have several people draw a curve they are all going to be different, based on their body shape, the way they move, what have you, so that's why I like the larger pieces, it's more about total movement," he explained.
Within these movements and large images created from them, there are certain details that form."There's a point where the pieces start showing more detail the larger you get. Especially working with these multiple color gradients. Then you really get to see the blending of the colors in a large detailed way. You see the transitions move a lot smoother. You also have these pieces that are human-sized so you feel a certain type of relationship to them as well."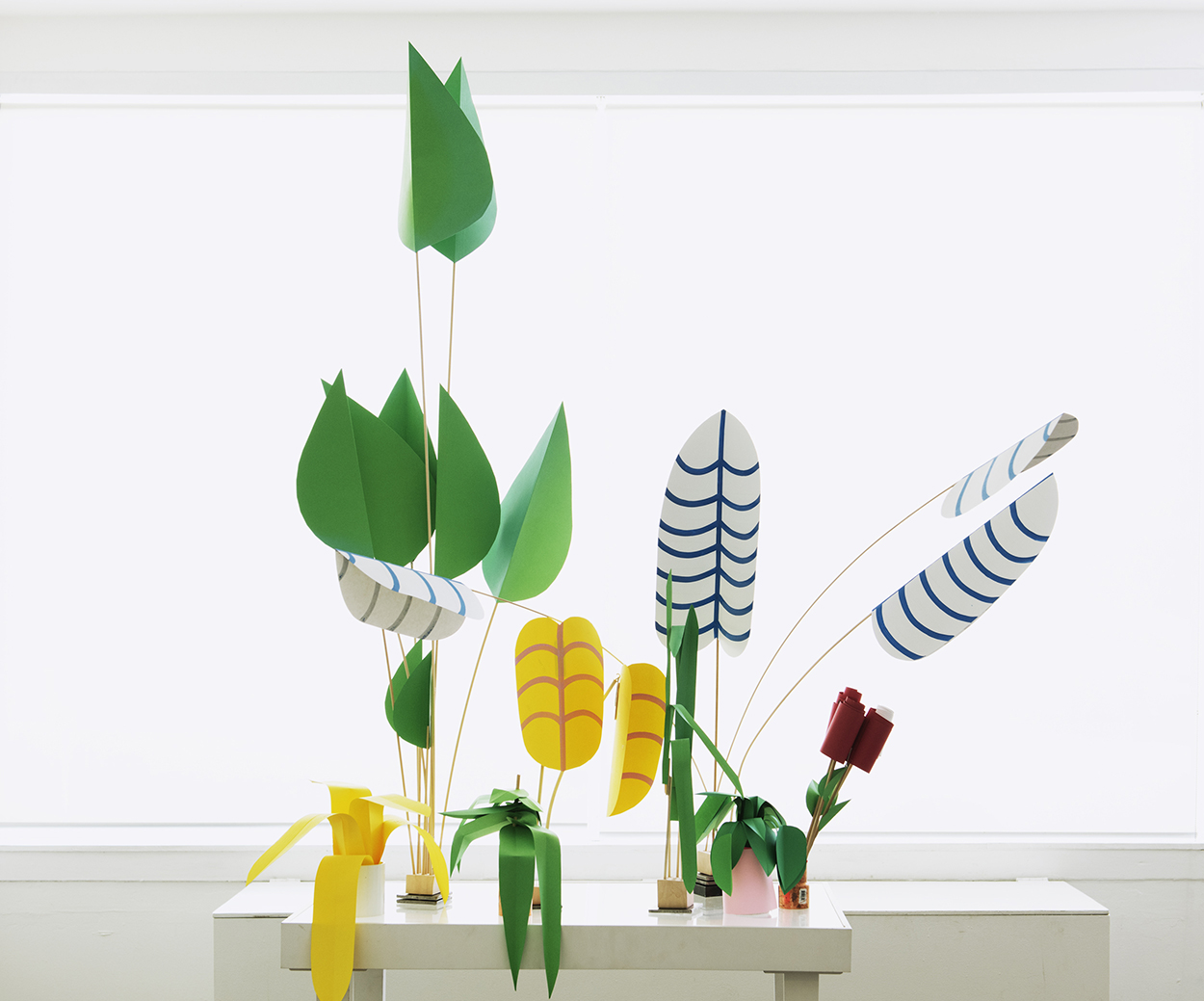 Garcia works with large canvases for their undeniable uniqueness, a uniqueness that changes constantly, depending on the viewer, and the distance. "It's around you and above you and the closer you get to it, it just becomes more encompassing and I've always enjoyed that in working with size," he explained. The image is constantly changing, and the effect it has on the viewer as well."You have an impact at different levels. When you're standing 15-feet away, you take in the picture a certain way and as you get closer it changes. I love it when a picture breaks down a bit as you get closer to it. You see the different interactions of things, how textures interact with each other, and colors. I love when paintings provide different interactions with them depending on where you are standing."
For Garcia's show "Grand Prix" he split his style of work in half. Creating his more signature abstraction pieces as well as a new project he has been working on, still life objection images.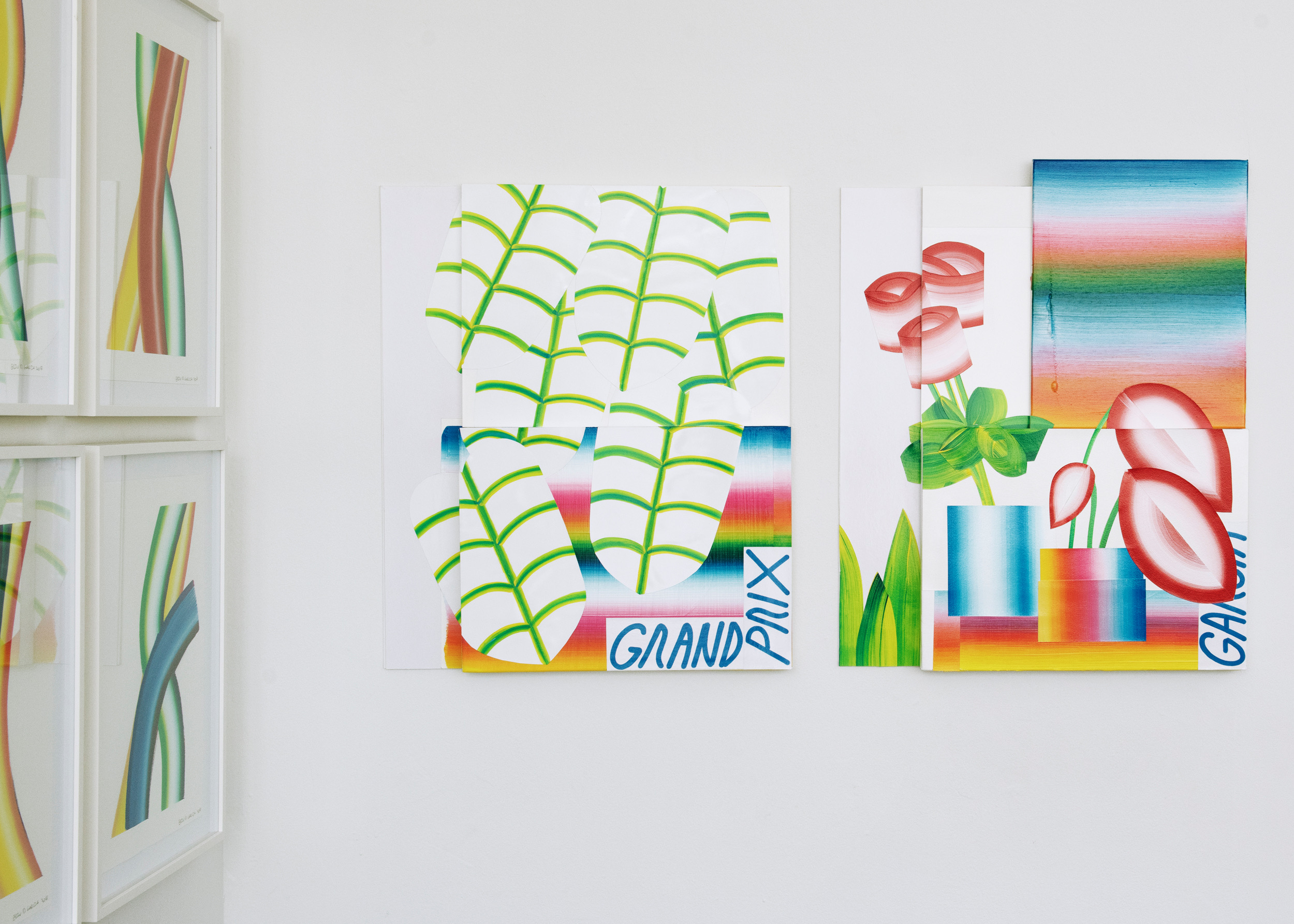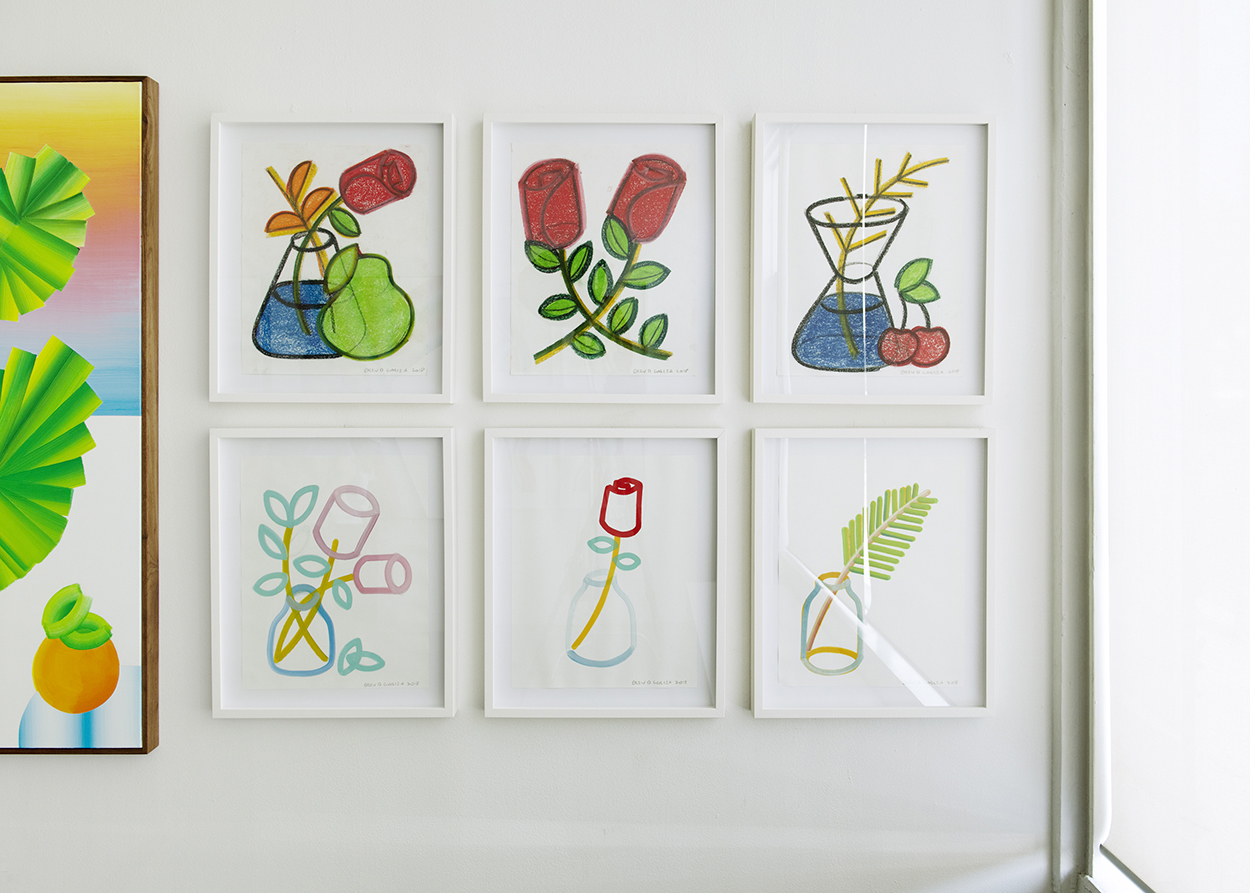 "I have been working with these ideas for years but never had the chance to really show them. So I kind of used this opportunity to put those ideas to work. I had the idea that I wanted to do large still lifes in acrylic on canvas. From there I just started drawing a whole life to kind of still the forms that I was using and the objects and plants that I was using to try and get the idea I wanted best. I started on a lot of small canvas to really get what I wanted and then moved onto the big guys. But the show is literally split between still life objection images and then these abstract gradients I have been doing. That was something really important to me, was to have those two ideas pushed together like that."
"Grand Prix" is open and running through Dec. 23 at the HVW8 Gallery in Los Angeles. If you have a chance, stop in and see the life-size pieces that will mesmerize you.
For more from Erin D. Garcia, follow him on Instagram.