Valerie Teicher, known musically as Tei Shi, has grown a cult following with the release of her recent, 2017 debut album Crawl Space. Shi's songs are beautifully and, as she says, "organically" composed with her delicate and haunting voice atop them. Many of the songs off of Crawl Space are a flawless blend of classic rock or jazz instrumentation and more modern, electronic elements. One of the album's more popular tracks, titled "How Far," is the perfect example of this. "How Far" pairs a traditional guitar melody and drum beat with more electronic, Blood Orange-sounding elements; think early-90s soul-funk fusion that foregrounds groove.
I talked to Tei Shi about Crawl Space, filmmaking, and the tarantula named Charlotte she put on her face for the Crawl Space album cover. Tei Shi will be playing at the Echoplex in Los Angeles this Friday at October 20th.
I really love Crawl Space, and have to ask about your two spoken tracks "bad singer" and "bad girl" – was that you in the recordings?
Yes, that's me when I was about nine years old. I used to record myself on cassette tapes singing, making up songs, talking to myself…and there are a few snippets that I included in the album.
Have you always known you wanted a career as a musician?
I definitely dreamed of it when I was a kid, and I felt that was what I was meant to do. As I grew older I came to see it as just something I would always do on a personal level, but I didn't really have a sense of how I could make a career of it and wasn't necessarily planning on it. Once I decided to study music I kind of narrowed my choices and so I was able to dive into making music more seriously, and out of that I started making music as Tei Shi. So it's all happened pretty naturally from there. But I did always want to make music and perform for a living.
First albums really set the tone for artists. Who are some bands or musicians who you think have great debut albums?
Tame Impala, Amy Winehouse, James Blake, Beach House, Lorde, Wolf Alice…so many more!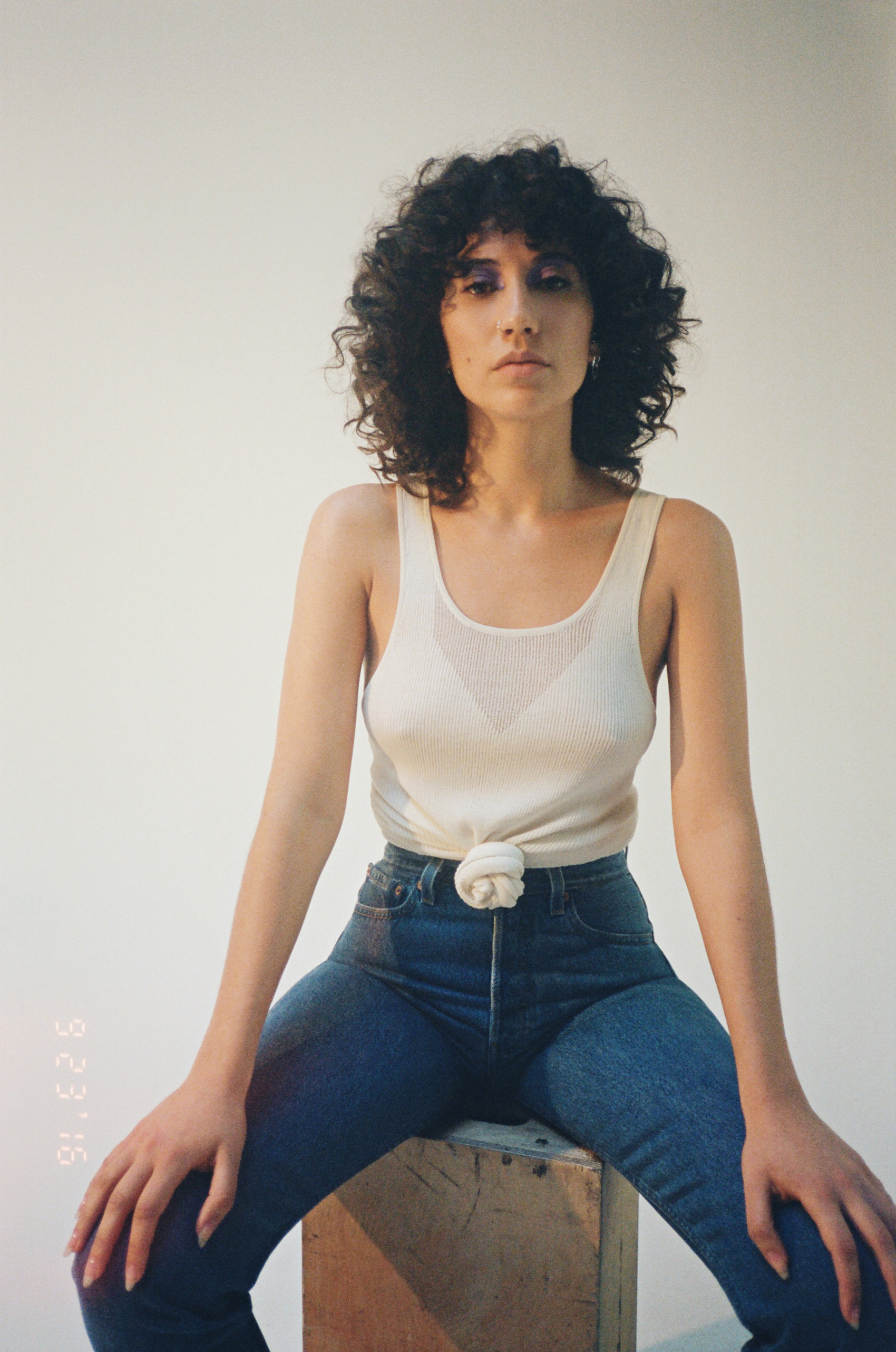 Can you tell me a bit about the songwriting process on the album?
I did most of the songwriting in Montreal and Los Angeles, and it was a very organic process where I was spending every day working on something and the songs just kind of came together. It was a combination of stuff I wrote in like a six-month period, and some ideas I had already written throughout the year before. A lot of it started with melody and lyrics, really focused on the vocal and then the instrumentation and production shaped around that, and some songs came out of having an instrumental idea and writing over that, or writing to instruments which was more new to me. Also some songs started from making beats myself or starting from scratch in that way, and then adding the songwriting on top or as I went was a new approach. It really varied from song to song.
Which artists influenced you the most growing up?
There was a big range. The Beatles, The White Stripes, Metric, Alanis Morissette, Destiny's Child, Queen, Mariah Carey, Regina Spektor.
Is there any particular song off of Crawl Space that is the most meaningful to you?
Probably "Sleepy". It was written at a time when I had reached a low point in dealing with my career and the music industry and just facing a lot of disappointment. The songwriting was definitely the most personal and the way I recorded it was very intimate, using my grandmother's old piano in a cottage in the woods.
I love the music video for your song "See Me," can you tell me about the idea for the video, and who was involved?
Thank you! The video came together very spontaneously. I had just met the guys from Dreamtiger (who I've worked with a lot since and have done a few of my videos since), and we were trying to do something together for that song. I was going to Bogota, Colombia to visit my parents and I mentioned it to them. They suggested that we use the time there to shoot some stuff in Colombia, and so they ended up coming down there with me and we went all around the city shooting. It really just ended up being a documentation of everything we saw and loved. It was a really special process and ended up meaning a lot to me that we could make a video as a kind of tribute to where I'm from and where I spent my childhood.

Are you interested in filmmaking?  
I love film and am really interested in stepping into that world potentially, someday. When I feel like I've got a solid grasp on my music I would love to venture into other creative areas, and creating visuals has always been a big part of what I love to do with my project. I think there could be an extension of that outside of music.
The album cover of Crawl Space shows you with a large spider on your face, was that real or Photoshop?
It was very real! I would never have done it otherwise. We shot with two different tarantulas, both were named Charlotte and they had different behavior patterns. The one on my face tends to stay pretty still once it finds a comfortable spot, so it was pretty chill.
Thanks so much for talking to us, and what's next for you and your music?
Of course —  I'm finishing up this tour right now, which is my first full headline tour through the US and Canada. It's the longest one I've done, so that's kind of taken over my life for the past couple of months. Once I'm done with that, I'll definitely be getting back in the studio and just trying to collaborate with other people and get some new music happening. Also, some more visual content for the album like music videos and some other cool stuff I'm working on. I'll keep touring for this album into next year as well and hopefully make it out to the UK and Europe.
Tei Shi plays the Echoplex in Los Angeles this Friday at October 20th. Get tickets here. For tour dates and more visit: www.facebook.com/teishimusic.