This is a preview of our feature on Tony Camaro in Issue 17, out May 11. 
It was a bleary-eyed Wednesday morning in a sleepy Valley town, a bit overcast and dreary. Luckily, I would be quickly rejuvenated by the pleasure of holding court with young artist Tony Camaro. I was greeted at the side gate by the bushy-browed and bright-eyed artist. Camaro is a creative that I have admired from afar, so I was elated to find that the person is as generous and vibrant as the work. He beckoned me forward with alacrity and embraced me with the warmth of a long time friend. It's hard not to smile when you enter the world of Tony Camaro.
Talk a little bit about growing up in the Valley?
The Valley is super underrated. The way we grew up and the type of kids we were—we weren't bad kids, we just did hoodlum shit. It was an advantage to live in the Valley because we knew it like the back of our hands by the time we were teenagers. There was this energy, your alone in the suburb a lot of the time, but with that loneliness comes something weird that my friends and I can't explain.
Tell me about the importance of curating events and your online presence?
I love teaching people stuff. Let's say I end up being a big artist one day, it won't be about me being a famous artist, but rather it'll be about having a platform to teach other people. That to me is the greatest device you can have as a human being, it's creating for the purpose of bettering the world. It all starts with communicating with people. I've never been afraid to talk to people and I'm never afraid to show people work that's halfway done.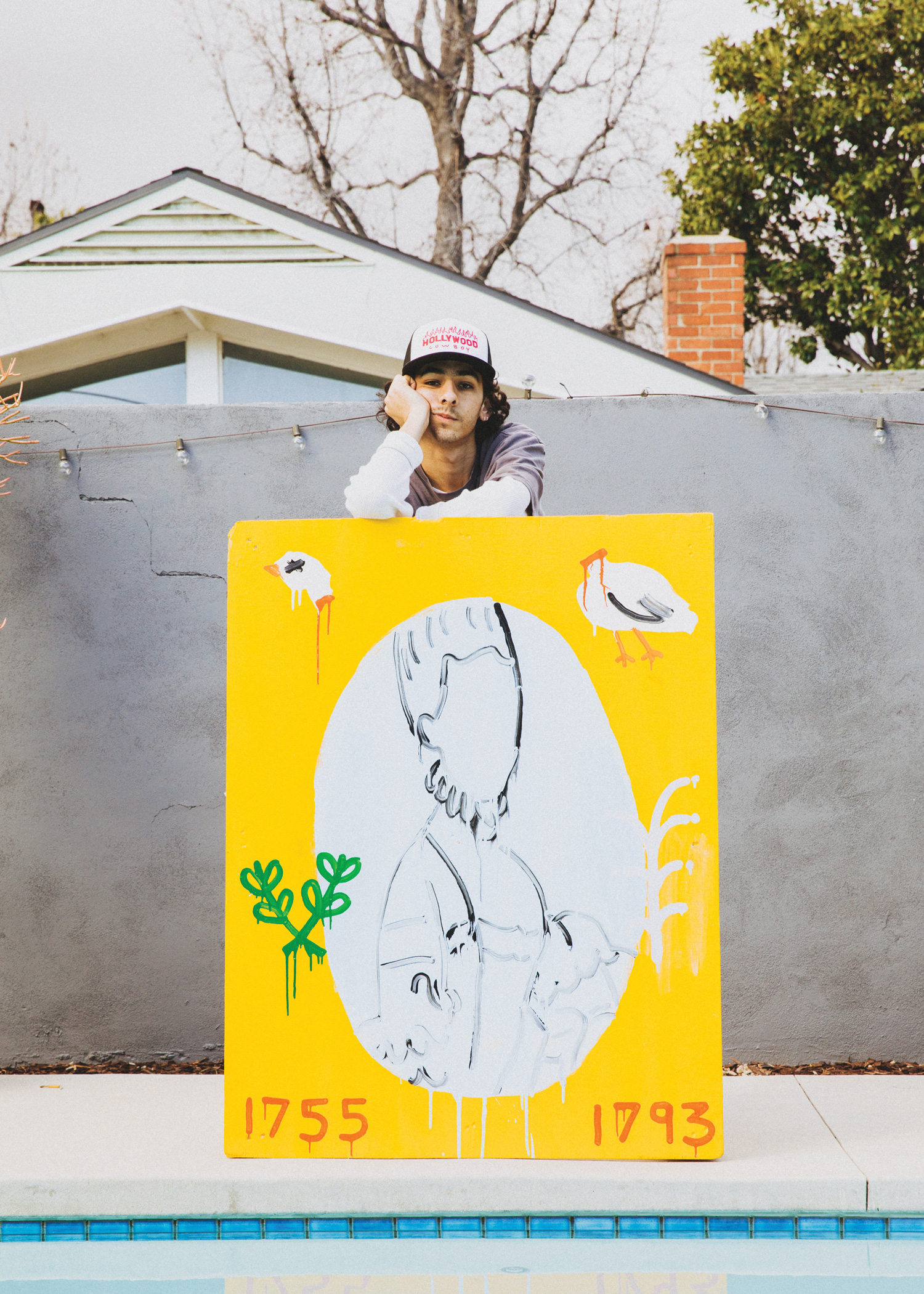 It feels like you have blurred the line between being an artist and designer. Is versatility significant?
Versatility is very important. It's so funny my dad used to get on my ass about doing so many things. What's the expression, "Jack of all trades, master of none?" I would rather be a jack of all trades because I like exploring options and learning a whole bunch of different things. I think I would go crazy if it was just drawing.
Tony Camaro, the name, is it your real name? How did the name come about and is it important to curate a persona?
The story is that [gestures to a mask] is Tony Camaro. So at the time, I was living in San Francisco; I wasn't even painting, I was making sculptures and doing performance stuff. I was digging in the dumpster one day—this was a few weeks before I was going to New York for this art residency—I found that fucking sculpture in the dumpster, which is insane, especially in San Francisco, a fucking dumpster, I couldn't even believe it. I guess I have a really funny tendency to name things off the bat, with plants and inanimate objects and shit. So, I was like, "Oh I'mma name you Tony Camaro."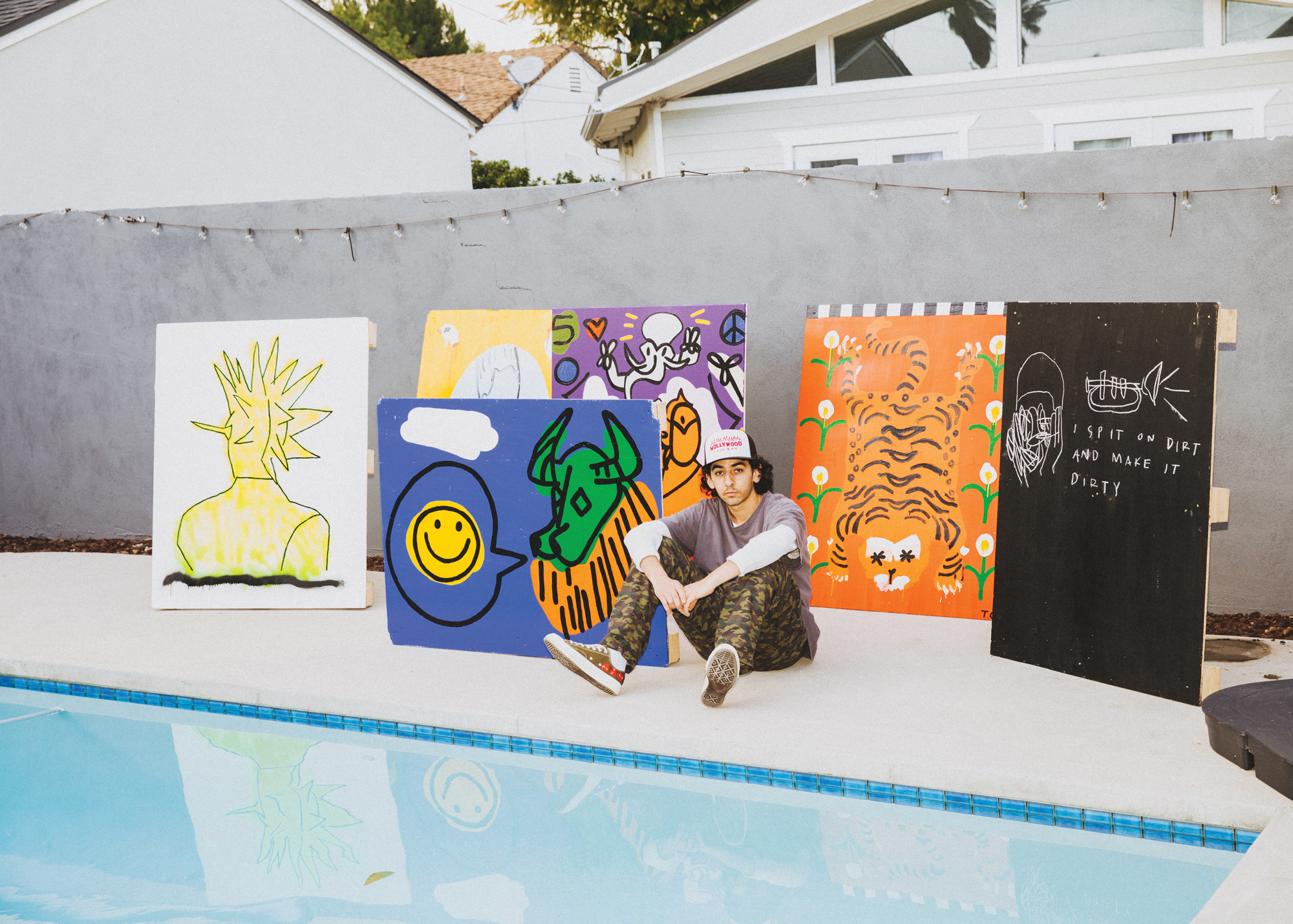 Is your first name Tony?
No, it's not. When the recorder is off we'll talk more, but I think a lot of that came from the lack of confidence I used to have. In my teens and stuff, I wasn't the person I am today; I didn't have the confidence. I really grew into the person that I am today. I used to have anxiety attacks; I used to lack confidence; I felt like I was a nobody. In my head, I felt like I was not a normal kid, and was just trapped in this average sort of body. I know that sounds superficial, but it doesn't come from that place. When I started making art and started taking it super seriously, all of that changed and it started with me coming up with a new name. When I went to New York, I was like, "You know what? I'm gonna stick to that name. I'm just gonna have people call me Tony Camaro, fuck it." I didn't even go to New York with a different personality or anything. I was still the same me, but then the art for some reason allowed me to have more confidence.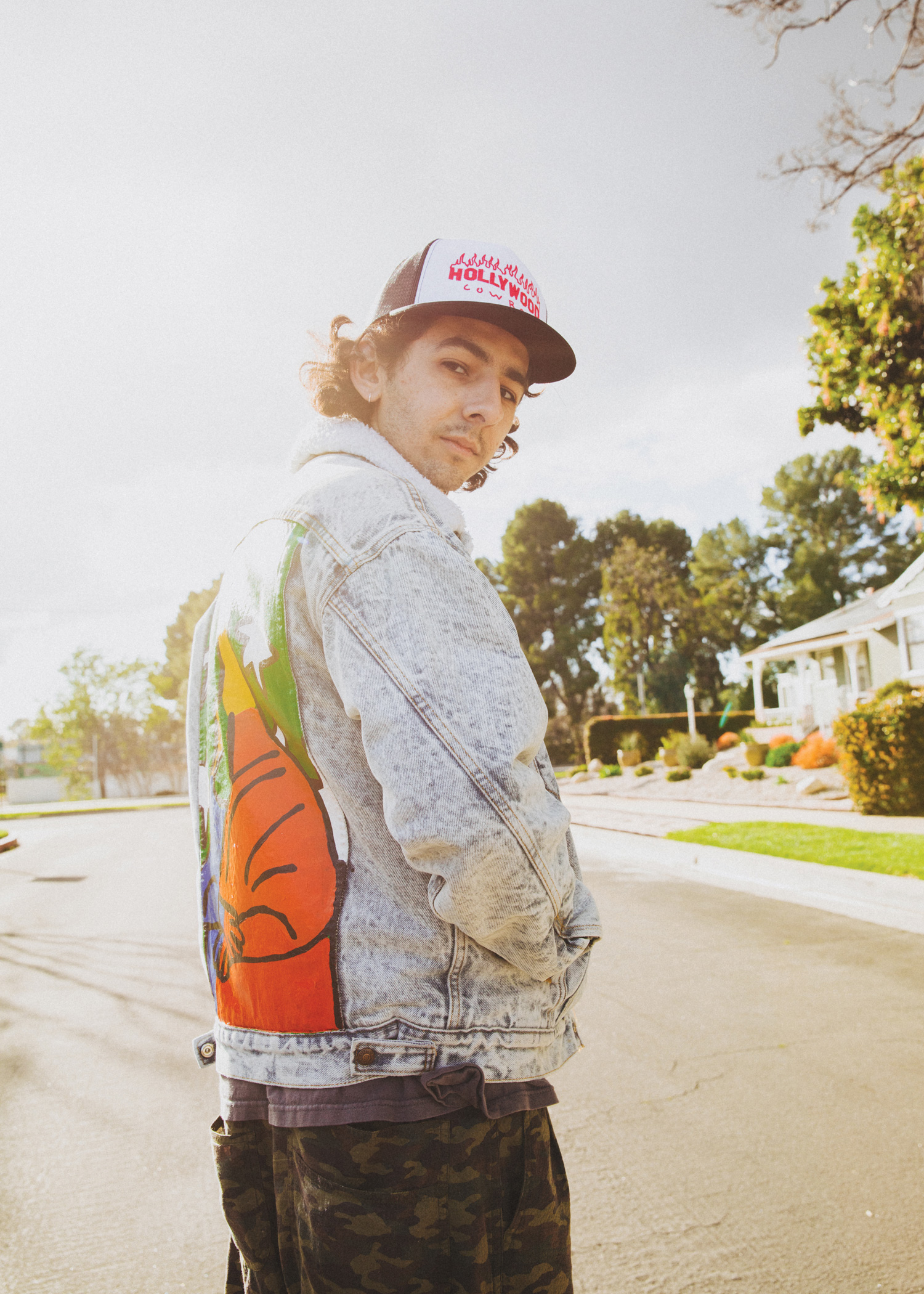 Tell me about the New Image show you recently had.
The story with them is this: a long time ago Chaz from Toro y Moi had a show at New Image. I went to the opening and DM'd him out of the blue, and was like, "Yo, we should do a show together." He was like, "Oh yeah man I'm down. I love your stuff." In 9th grade, I heard one of his songs in the GAP. One day I see that they are breaking down the Chaz show, so I hit him up and he told me to come by. I finally got to meet him. He's showed me all his pieces at New Image. That was an insane moment. Once I left I was so hungry to get a show there. So when it happened, there was a feeling of, "Wow I can't believe I made this happen." The show at New Image helped me realize that I am now an established artist.
For more from Tony, follow him on Instagram.