In this day and age, there are plenty of things to be a little on-edge about. But The Paranoyds don't let it phase them, facing their fears head-on with snarling lyrics that reflect many of the anxieties of this generation. The LA-based band consists of Staz Lindes, Laila Hashemi, Lexi Funston, and David Ruiz, a multi-talented mix of artists that craft an irresistible blend of gritty garage rock with a touch of horror film aesthetics. 
The four-piece group just dropped their debut album, Carnage Bargain, on Suicide Squeeze and are in the midst of a tour that will run through mid-February. Shortly before the new album was released, we chatted with Laila Hashemi and Lexi Funston over the phone while the group was on tour. We discussed the new record, their love of DEVO, and their current paranoias. The gang also kept a photo diary during the first handful of stops on tour and sent us the developed film.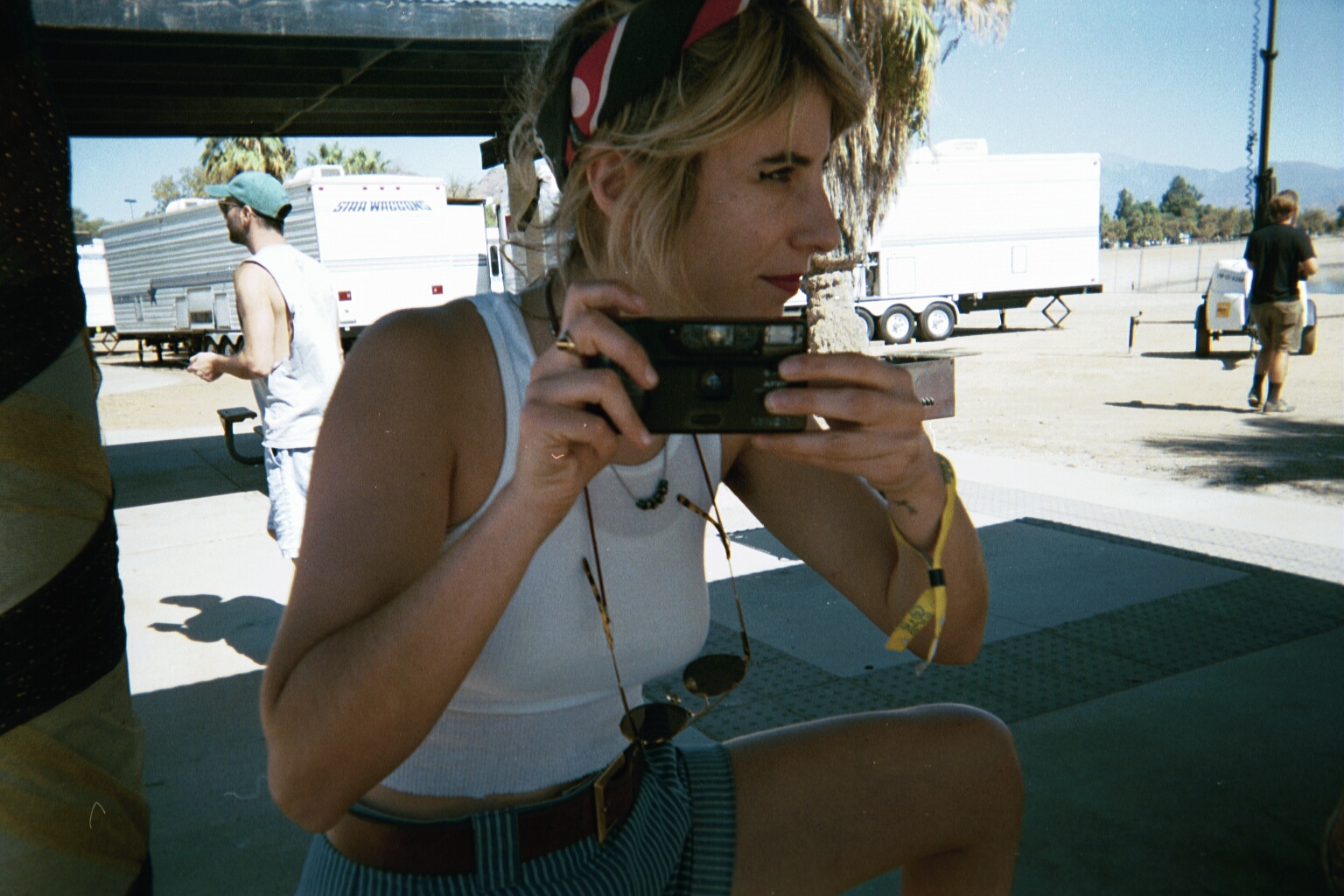 Can you tell me a little more about the album? How long has it been in the works and what have been some of the inspirations and influences?
Laila: We recorded it last year over the span of like 9 months, mostly on weekends or in two-day intervals because Lexi and I were both working full-time. I think we wrapped up recording around January. We recorded with Mark Rains in Echo Park who is some sort of wizard, he's really an amazing sound engineer. As far as inspirations and stuff… I think social media is kind of something that is spooky and freaks us out a bit. A lot of our songs are sort of about what it's doing to our society.
Lexi: In terms of influences, we're really into the Breeders and DEVO and Television, earlier bands. We really like the musicianship of those albums, they're writing catchy pop songs but there's always some unique little twist about them. They throw in an intricate part that makes it a bit more than your standard catchy pop song. They're able to make it fun to listen to and still have the melody and chorus and everything stuck in your head, but there is something that's a little bit like "Oh woah, that went there. That's weird, I wasn't expecting that." We try to do that as well to switch things up for us and make it fun for the listener too.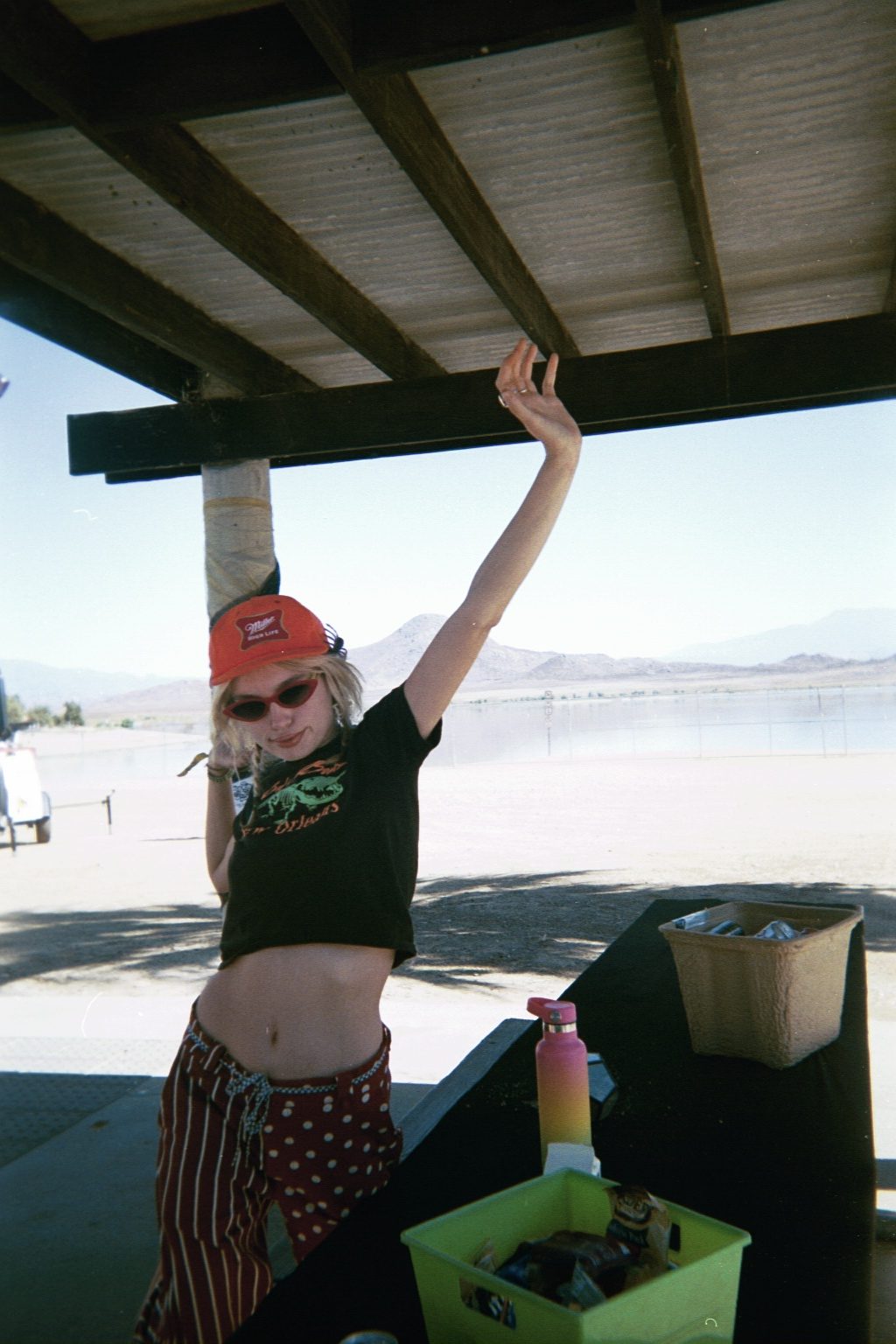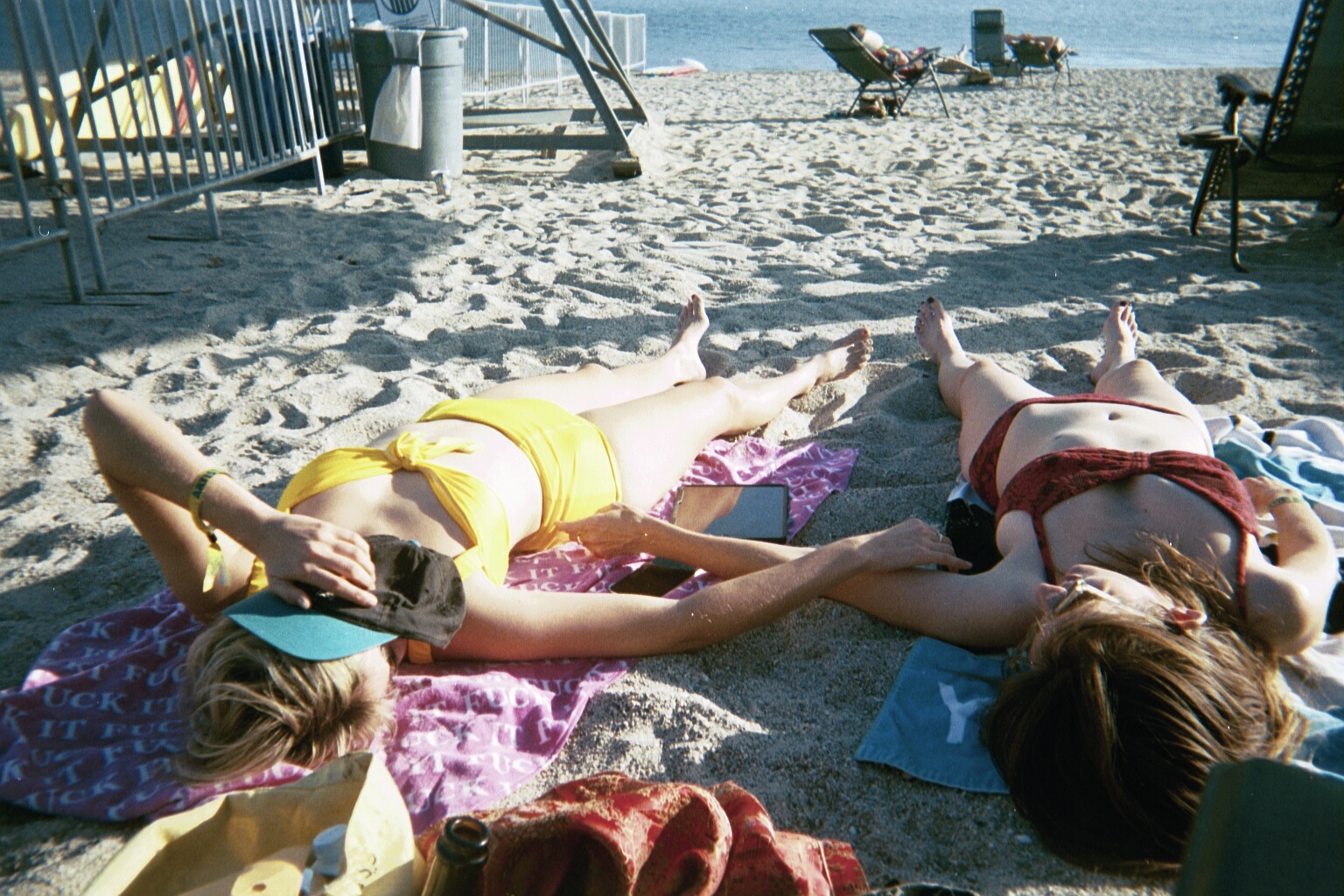 What was the idea behind the album's title track?
Lexi: Staz wrote it. On our last tour, all of us exclusively had Hydroflasks that we use to refill water, we're trying not to buy plastic and stuff like that. Staz is really good about putting environmental issues on our agenda. Especially when we're on tour, it's so easy to buy plastic whatever and crap food, and just do whatever cause it's easier and cheaper. I think that song kind of stems out of that mentality, wholesalers like Amazon sell shit to us cause it's cheap and it's easy for us to do, it just comes to your doorstep the next day. But what's the environmental impact on the back end of that? 
Laila: I also think she's sort of talking about the general lack of empathy in the office right now, our President just has a total lack of empathy for humanity at the moment which is sort of what a Carnage Bargain is, they want people at wholesale prices. The song is really just Staz hashing out all her anxieties at the moment.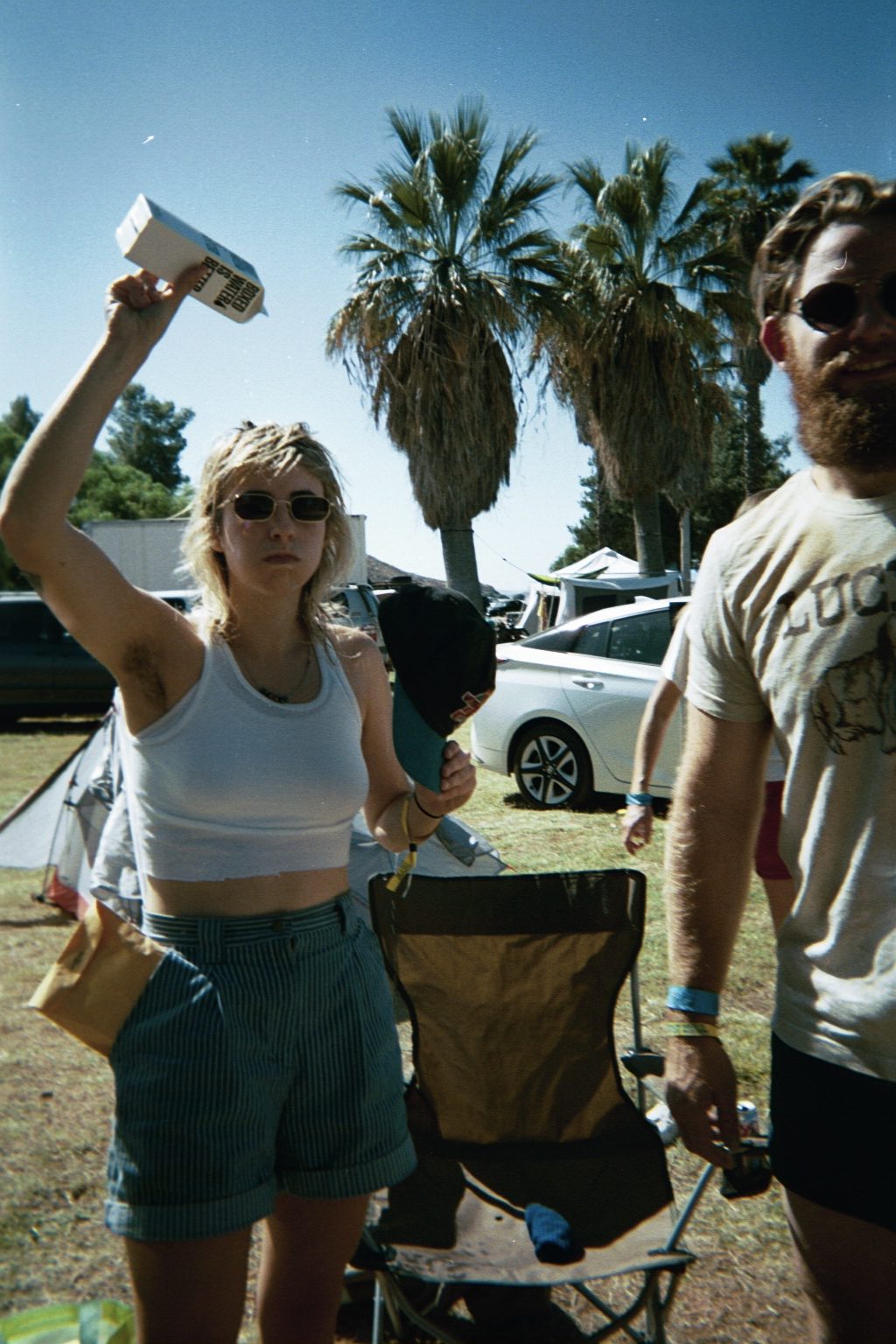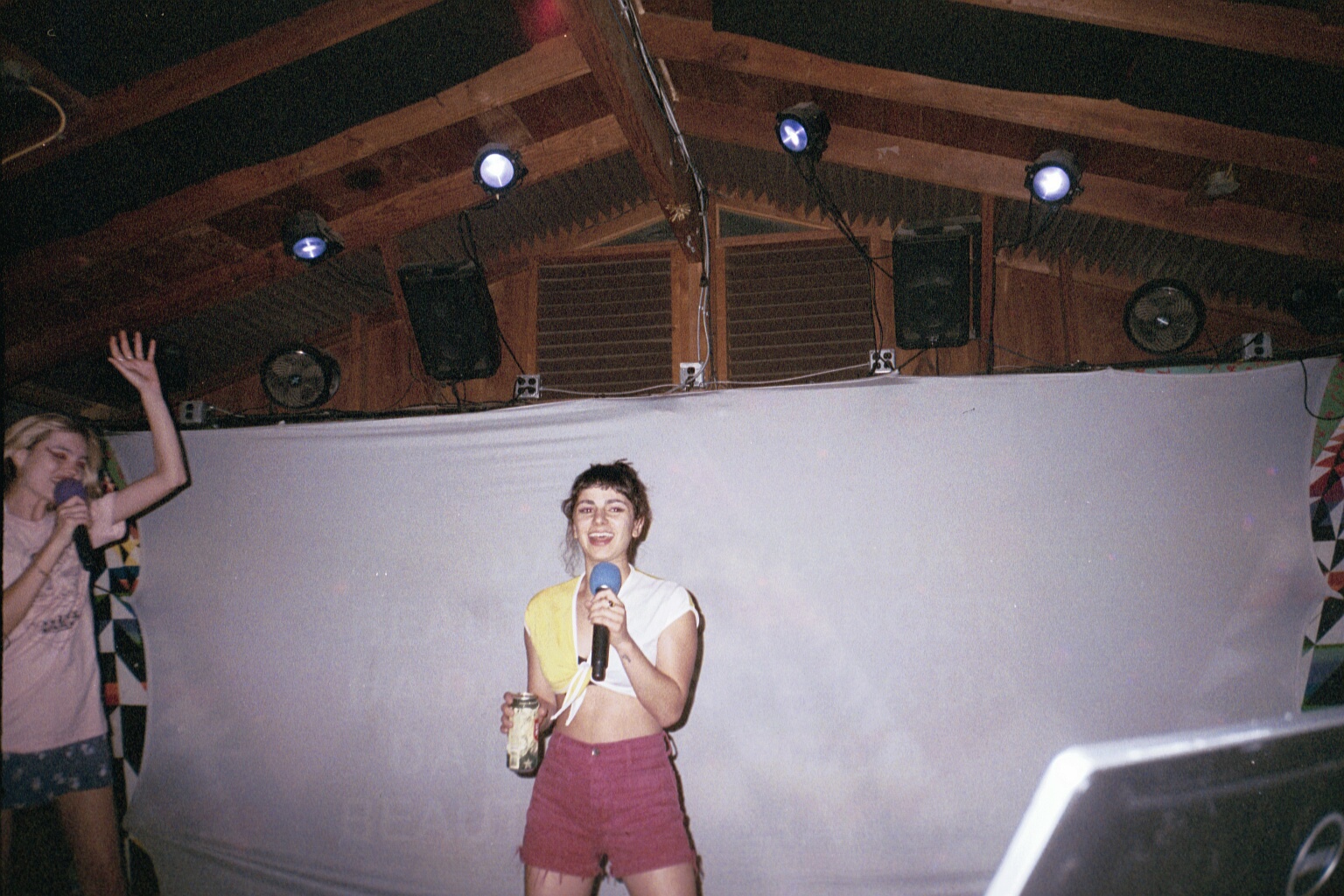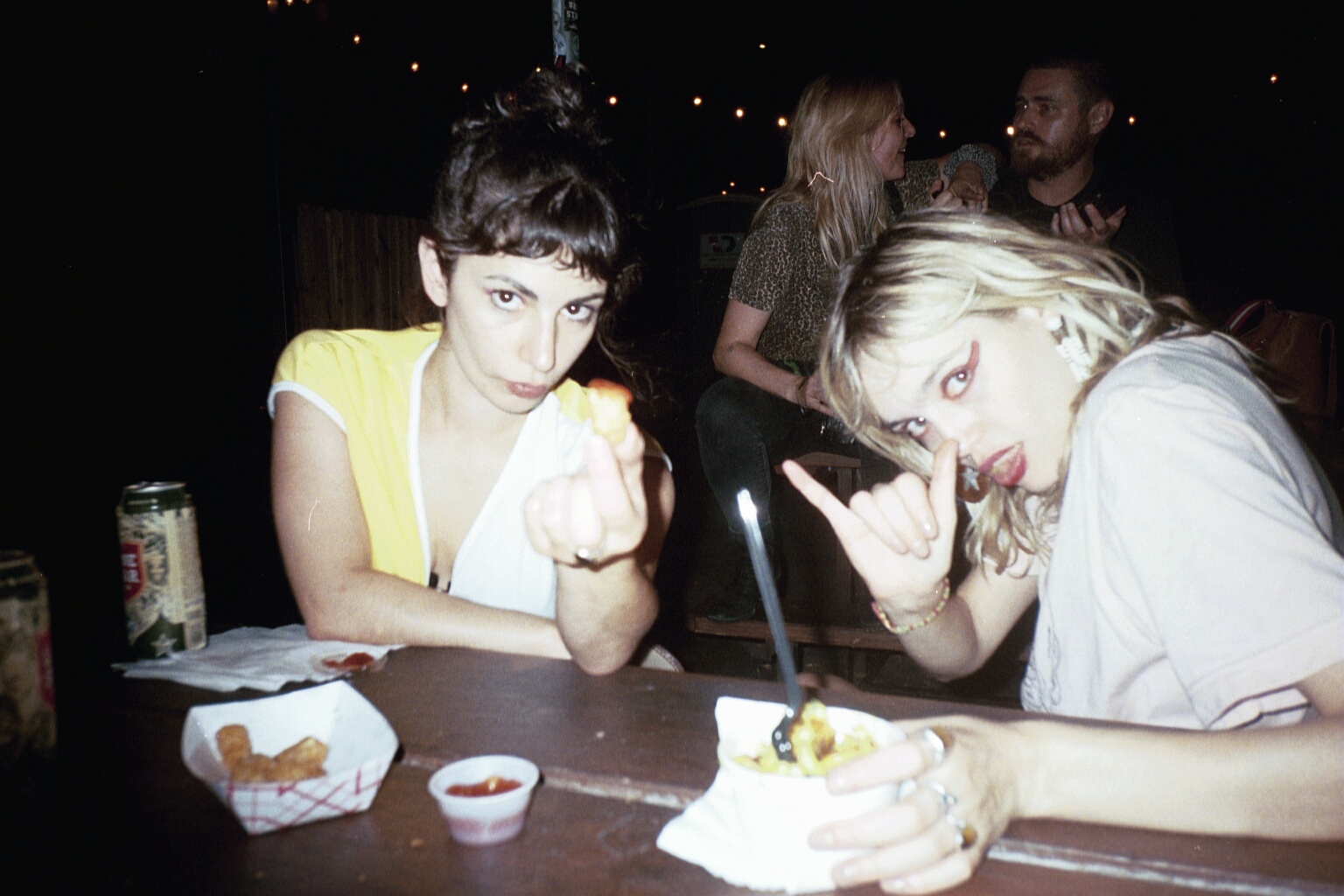 You mentioned DEVO earlier, who I know you guys are big fans of. You're playing Desert Daze which they're headlining, y'all must be pretty stoked about that?
Lexi: Yeah it's so crazy. We dressed up for them- as them sorry, not for them. I mean every day we dress up for them but will they ever see it? [laughs] We dressed up as them for Halloween a few years ago and covered the song "Gates of Steel," and won the costume contest at some mini-festival in Las Vegas which was really fun. So it's fun to come from there to you know – our band name is way smaller under their name but it's still so cool to just be able to see them and say that we opened for DEVO. That's how I'm rewriting it, "Well we're opening for DEVO" as if we were on tour with them which is not at all what's happening [laughs]. But still it's gonna be magical, we're so excited about them and that lineup, in general, is just insane. 
Are you scared at all of that saying that you should never meet your heroes?
Laila: Yeah I don't know if I want to meet them to be honest, cause I very much believe in that. Not even because I think I'd be disappointed, but I'm just like ahh I can't go there, I can't touch that.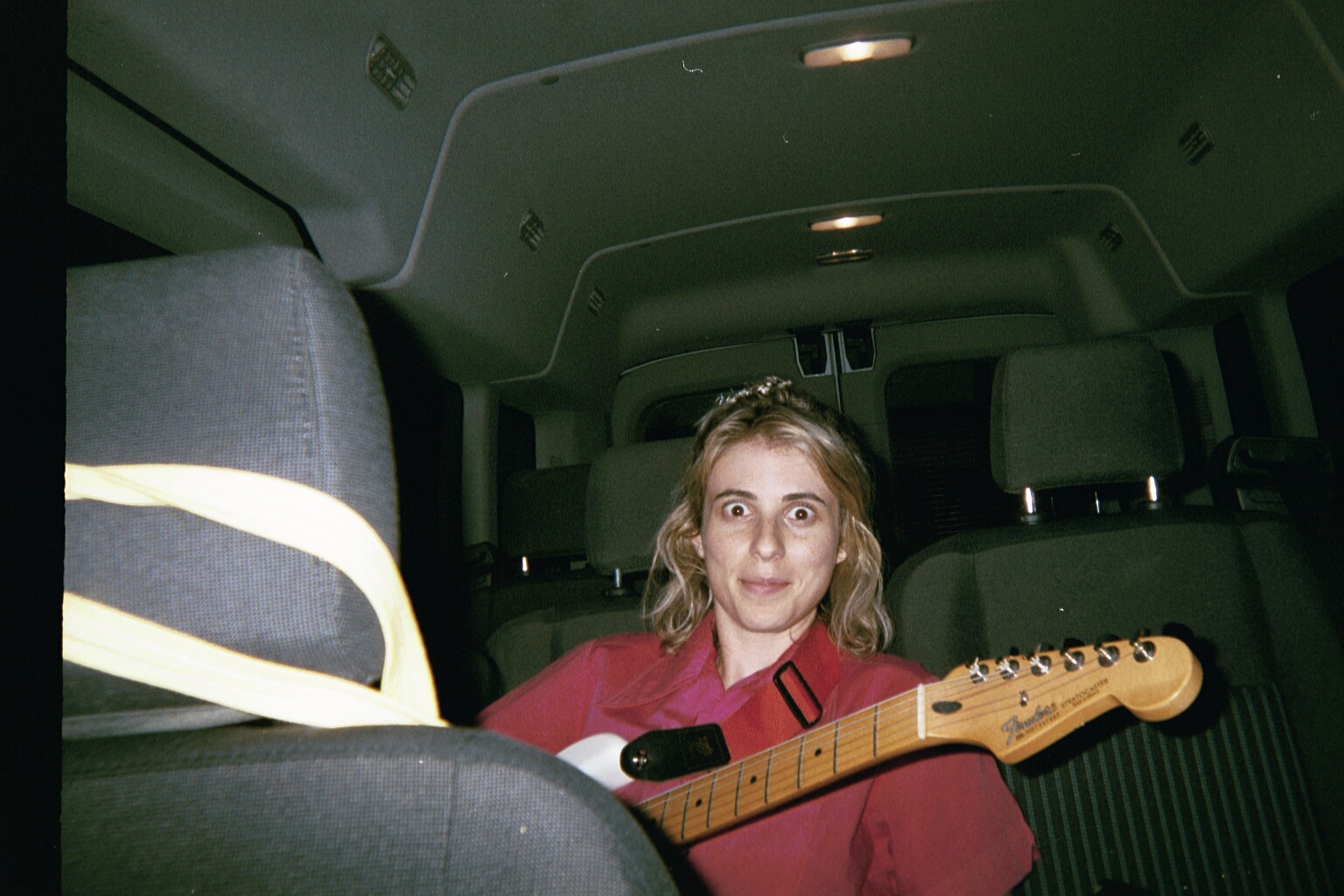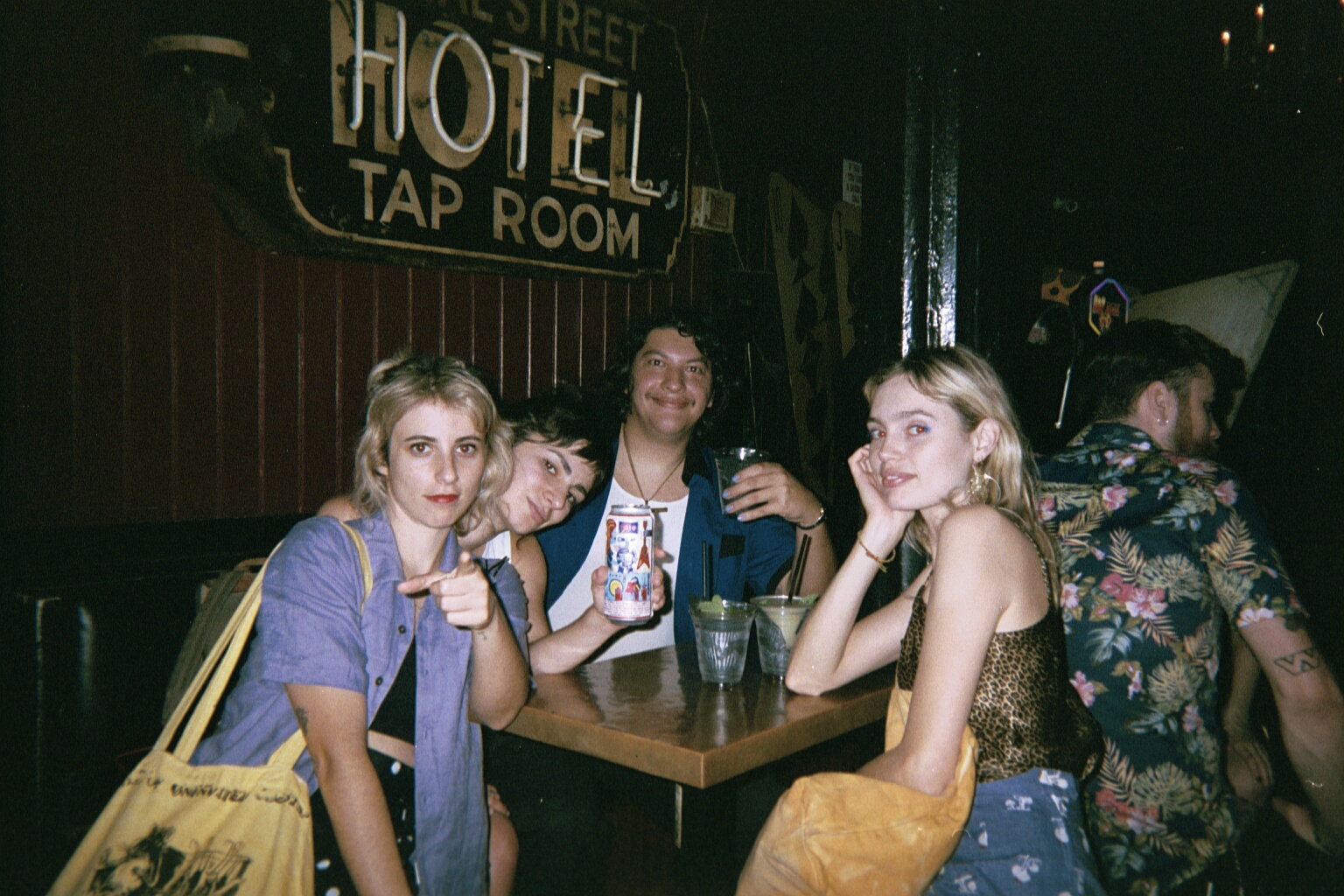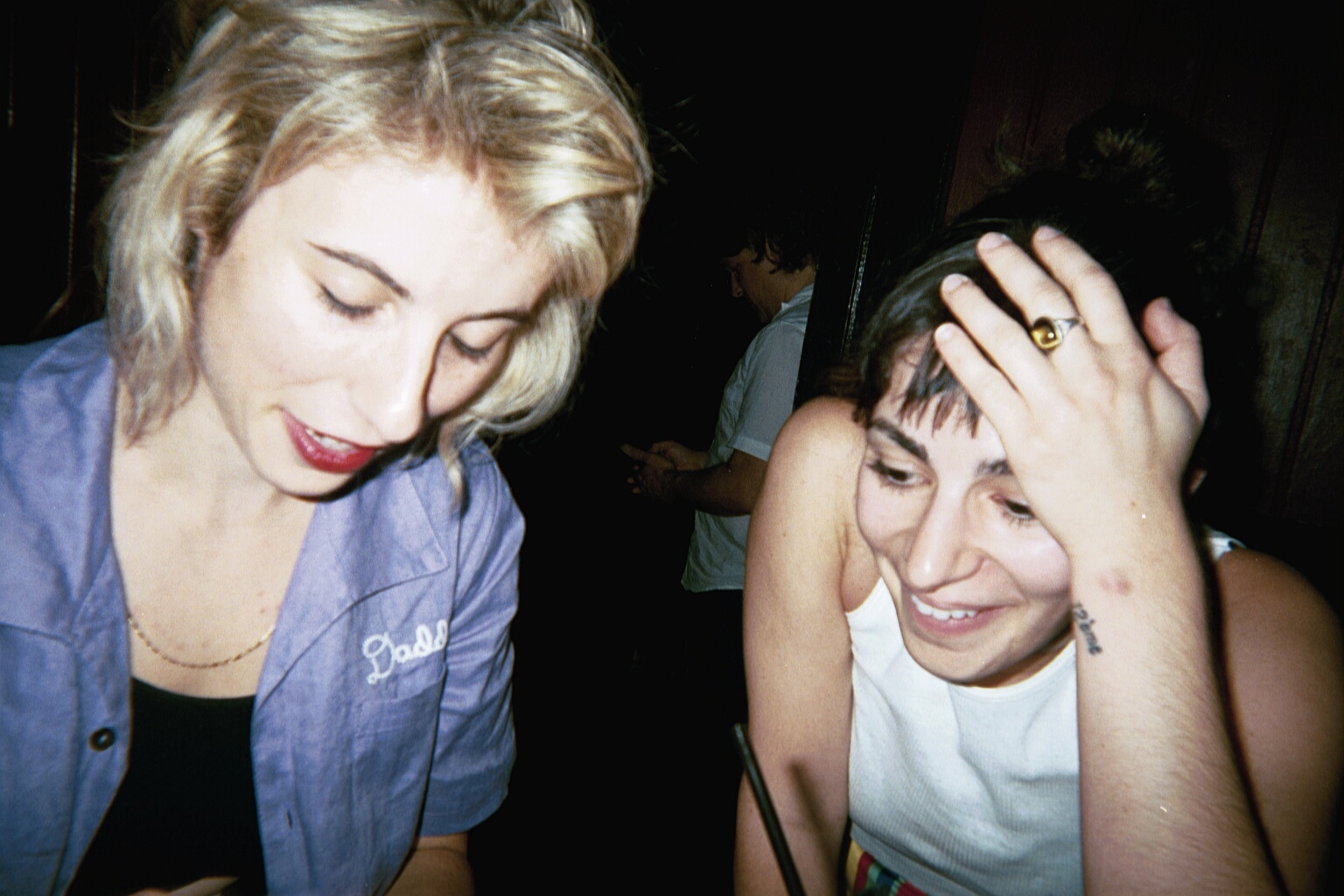 If you could collaborate with anyone in the future, who would you hope to work with?
Lexi: Oh… that's hard. There are so many levels to that, it's like when you're applying to colleges and you have your safety school and your reach or whatever. Like your reach musician… I mean it would be cool just to see how like bands that have managed to become… it's hard to be a rock 'n' roll band or whatever, it's not a very trendy type of music. A popular band that still manages to stay true to that, like Radiohead or Queens of the Stone Age. It'd be cool just to see how they work. I can't even imagine a collaboration cause that's so crazy, but just seeing how really professional musicians work in the studio, what is going on there and you now, how they managed to be successful for so long. That'd be awesome. That's such a hard question, I'm not sure how to answer. Laila do you have a better one?
Laila: We just saw Lil Wayne rap on a Blink-182 song live, so I'm gonna say, Lil Wayne. That was truly something different.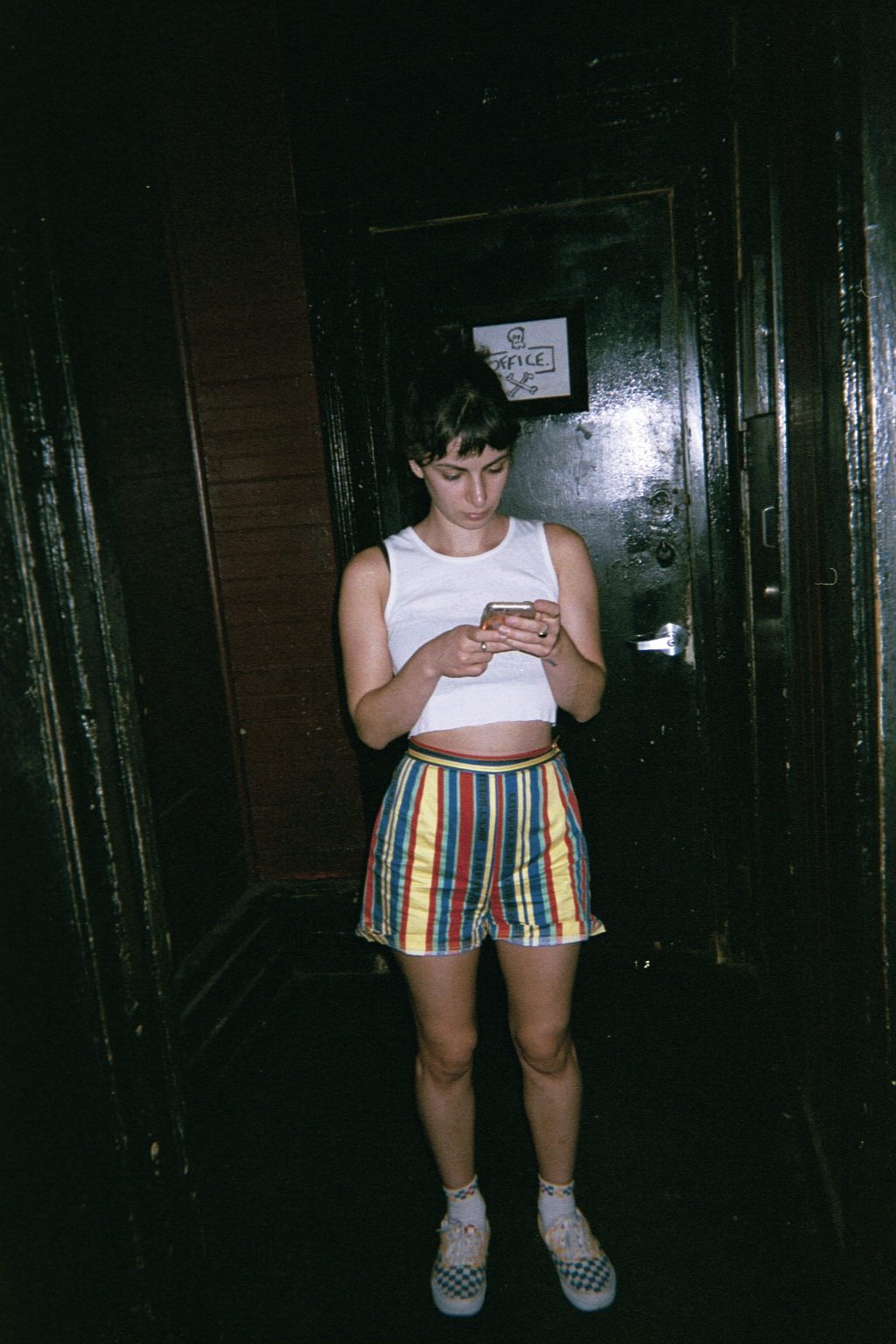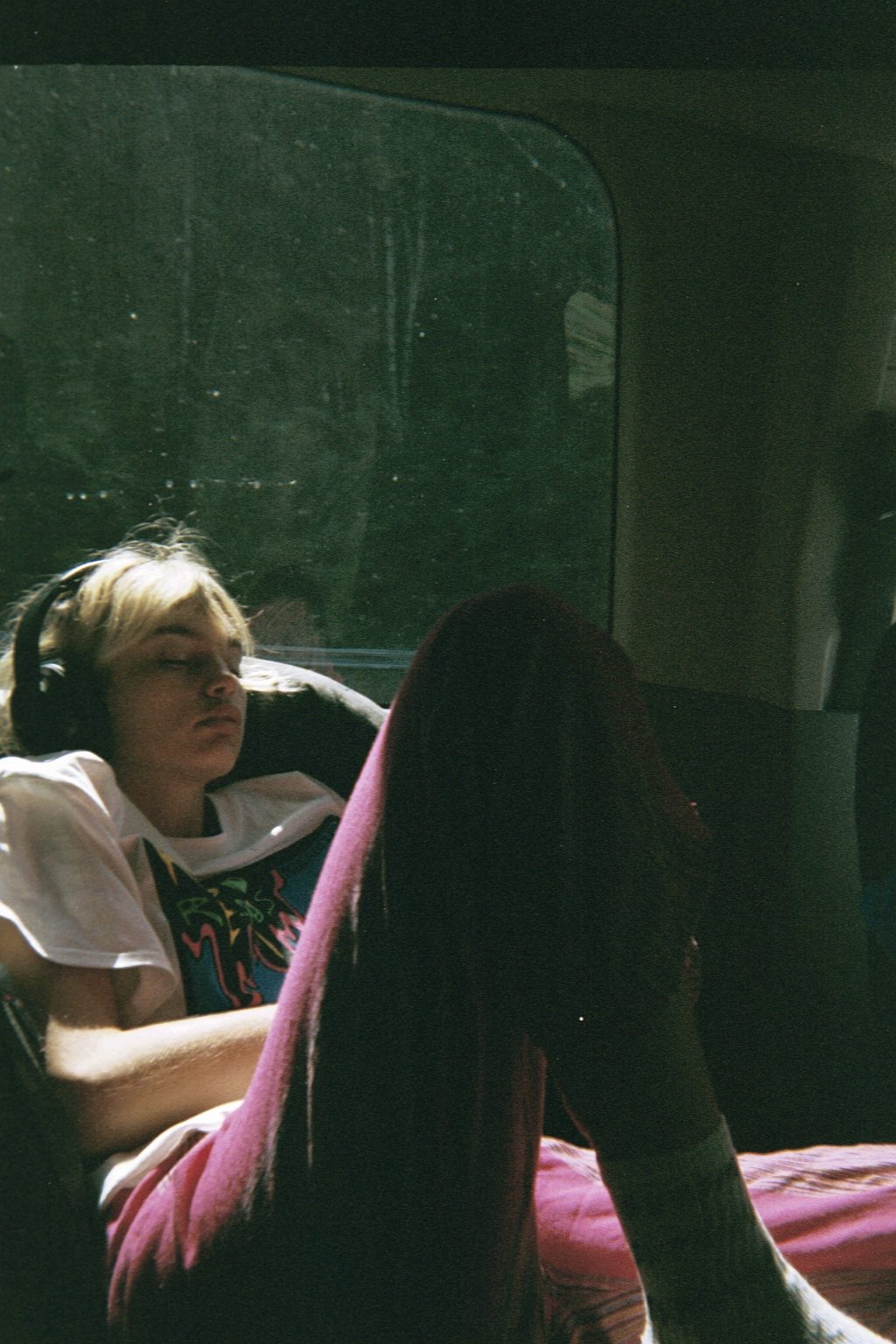 I don't even know what that would sound like.
Lexi: Yeah they did "What's My Age Again", and instead of like Blink singing the verse… It was so funny. It was kind of an awesome show, ideal collaboration. And I would collaborate with Blink-182, who are we kidding. 
Okay, one more question, what are you currently most paranoid about?
Lexi: Oh my god that's a great question. Staz has made me really paranoid about all the plastic stuff, that does scare me. 
Laila: I'm scared of mother nature and what we're doing to it, and the way she is reacting. Like natural disasters and just how bad the fires have been, earthquakes and stuff like that really fuck me up. 
Lexi: I'm paranoid about parking on a suss street late at night. I listen to a lot of True Crime podcasts. It's so weird I'll be doing dishes at night or something and I'm listening to this stupid scary real thing that happened and I'm like is the door locked? I think that's normal maybe to be paranoid about that. 
For more from The Paranoyds, follow them on Instagram.