Brooklyn-based artist and designer Bailey Elder feels most aligned and reflective when in nature. Whether it's in the woods, mountains, or desert, Elder admits "everything registers better when you are close to the source." It's no wonder her visual work, made up of colorful, deliberately simplified, abstract shapes, echoes her deep connection to nature.
For Elder, it's not only about this connection to nature, but also recognizing and understanding the idea of universal connectivity: all of us, in a sort of metaphysical dance, reactive to one another and our environments. Elder's work is a celebration of this connected life. She reduces the world around her to bold and sometimes sun-and-sand-inspired color palettes mixed with non-pictorial shapes, all created by loose and confident strokes. She replicates familiar emotions via form, communicating them in the simplest way possible. A fervent colorist, Elder enlivens her unaffected shapes and line work with wide swatches of both saturated and ethereal colors, that when working alongside each other, cause a reaction in the viewer.
I caught up with Elder about her vibrant, unpretentious style, her love for abstraction, and designing artwork and animations for bands like the Allah-Las and other artists on one of our favorite music labels and publishers Mexican Summer / Anthology.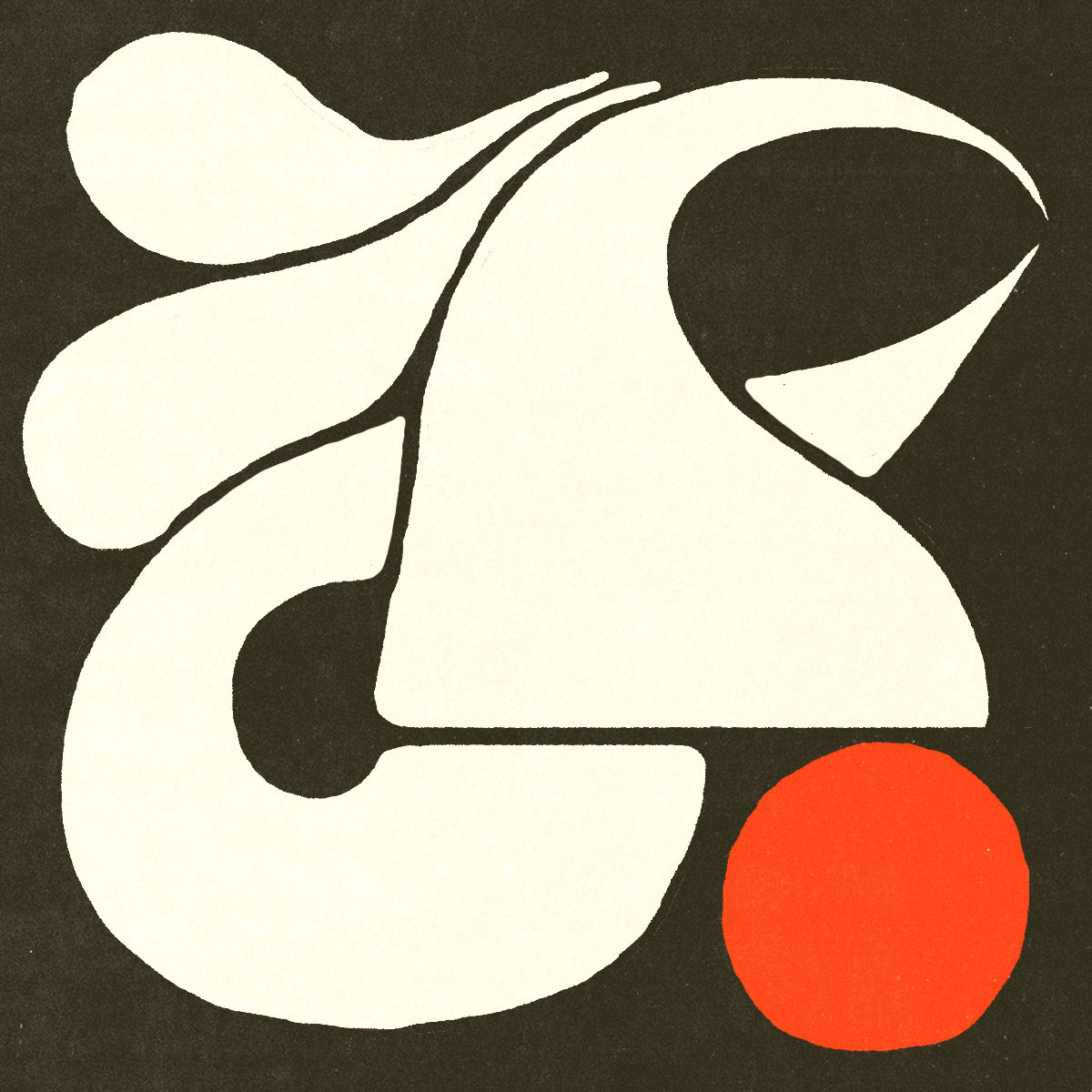 Life is super crazy right now. How are you doing during quarantine? Where are you currently sheltered-in-place?
I'm doing okay. Following all of the protocols and riding the wave with everyone and trying to just stay present and patient. I am currently in my apartment in Brooklyn with my partner Nick. We live close to Prospect Park so that's been a nice refuge and a place to stretch my legs out.
I know you live in Brooklyn, but tell me a little about yourself: Where are you from originally? How did you end up in New York?
I am originally from Kentucky, I grew up in the suburbs like 15 minutes away from Cincinnati, Ohio. Growing up, my parents put me in every team sport possible. That is what most of my childhood / adolescent memories reflect back on. My mom is a non practicing artist, but I think she is super talented. She worked as a graphic designer in the 70's / 80's. I ended up following in her steps and studied Communication Art and Design at the University of Louisville.
After school I went to Yosemite to work with AmeriCorps and the California Conservation Corps to maintain trails and build steps on the PCT. Six months of that and a bit of traveling, I was finally like, "Ok, I should probably use my degree." I applied to a billion design jobs via any means possible. After a month of job searching, I found a room on Craigslist. I packed a bag and took a greyhound up to NYC from Kentucky. I started working as a freelancer with a small design studio. That was almost four and half years ago, which is insane.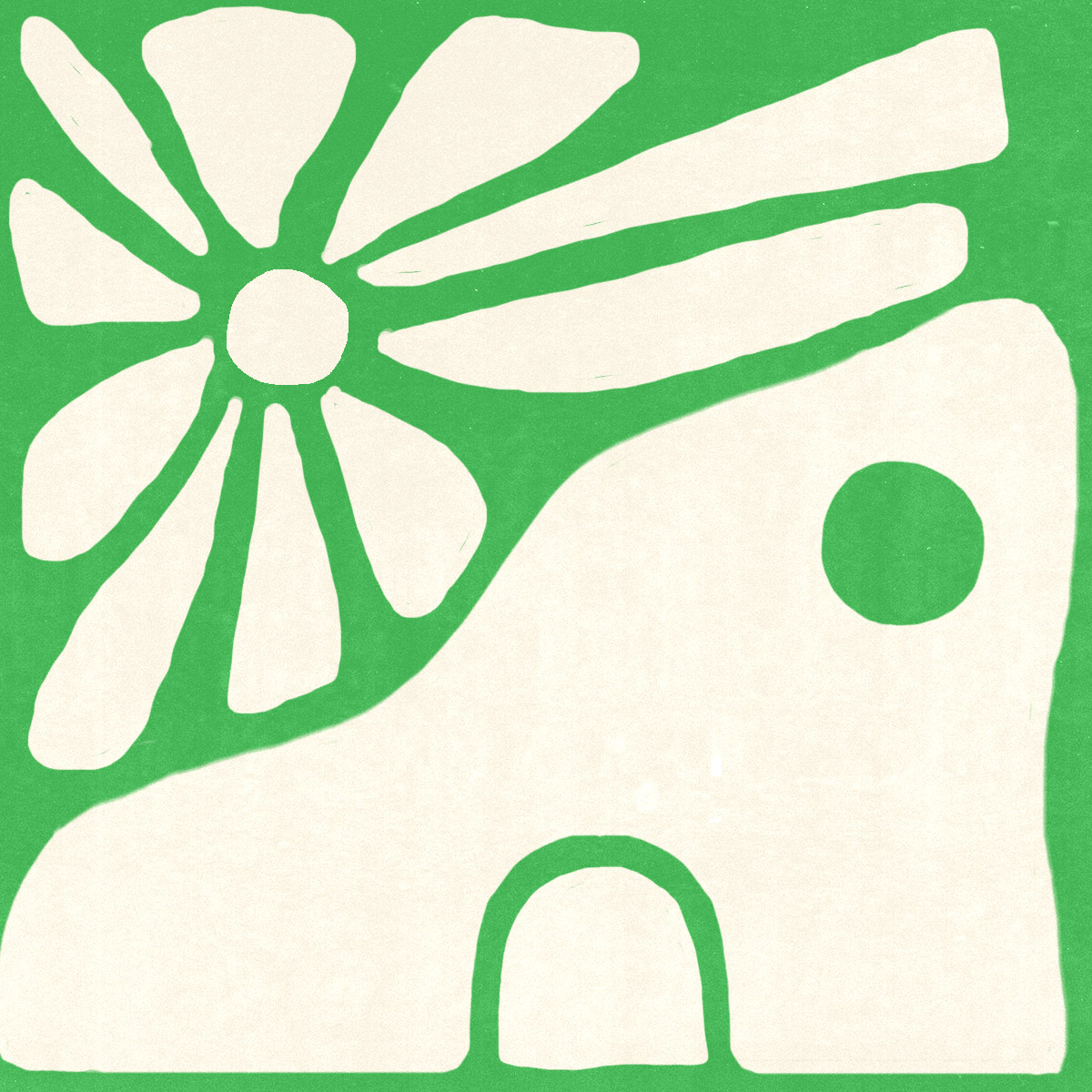 When did you begin working in the style you are today?
It was an evolution like everything is. It does feel nice to be in a place where I feel good about the art I'm making. I feel like it comes intuitively and without force. Where my work is now still feels very much like a point of departure. I just made my first series of paintings and really I look at them just as sketches or an outline. They are kind of setting a tone for where I want to go. I have always leaned more into abstraction. I think the past three years I have been working to find my own voice and create my own world.
Where do all of these fluid, perfectly imperfect shapes and line forms come from in your pieces?
I really love working with color and form. The works of Alexander Calder, Joan Miró, Jack Youngerman, Frank Lloyd Wright, Josef Albers, John Coburn, Tarō Okamoto, Paolo Soleri among many others are all very inspiring to me. I love abstraction and the study of color, how colors can work together and make you feel certain ways. I like making reactive forms that are still in balance, kind of like a dance. The dance of life and connectivity.
Sometimes when making a painting, I kind of feel like I am working with a piece of clay, or building some sort of architectural thing. Bio-Architecture is really cool, working with structures and making them feel of the earth or from nature. I would love to make sculptures or larger interactive structures someday. Like giant concrete or adobe forms with soft pillows for people to sit on, that would be so rad. I would love to make my own house someday too, or learn how to build an Earthship, that's the absolute dream.
When I look at your work, I'm reminded of our relationship with nature — the sun, the ocean, flowers. All of your strokes seem innate and natural. Tell me about your work. What do you think are the most prominent themes you're reflecting on?
In the woods or pretty much anywhere in nature is where I think I feel the most like myself. Or where I feel the most connected to my own feelings. Everything just registers better when you are close to the source. I hope I am portraying in my work the theme of connectedness and universal consciousness. We are all part of the same energetic field and all reactive to one another and our environments. My work acts as a celebration and reminder of this. I think we all need to be reminded of this given the current state of our atmosphere.
I love how your work exists on both a traditional canvas and things like a beer can, record cover, or bottles and jars of skincare. What do you like about creating imagery that can exist in a more commercial environment?
I think it's all about the intention of something. Why not spread love through design into and onto everyday things?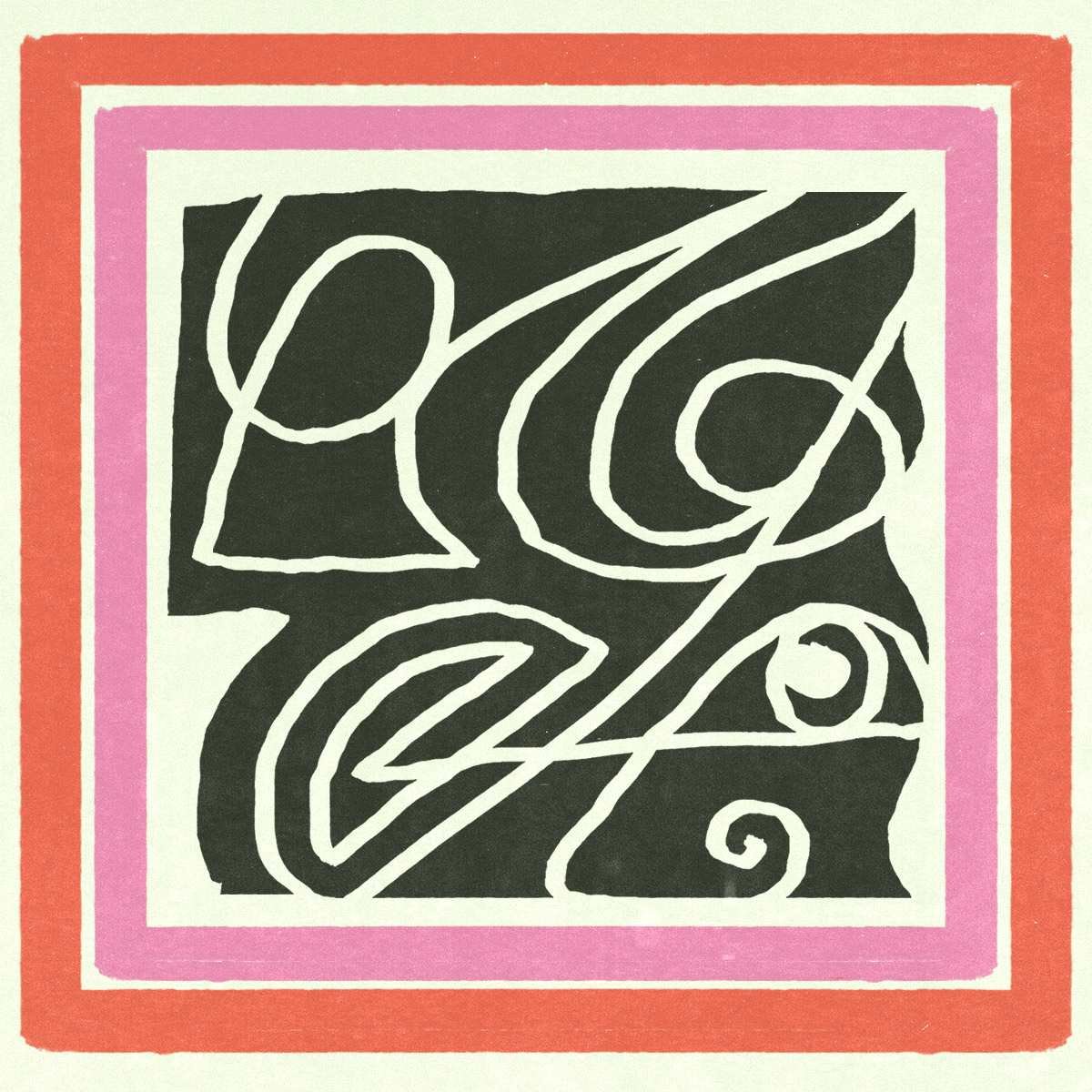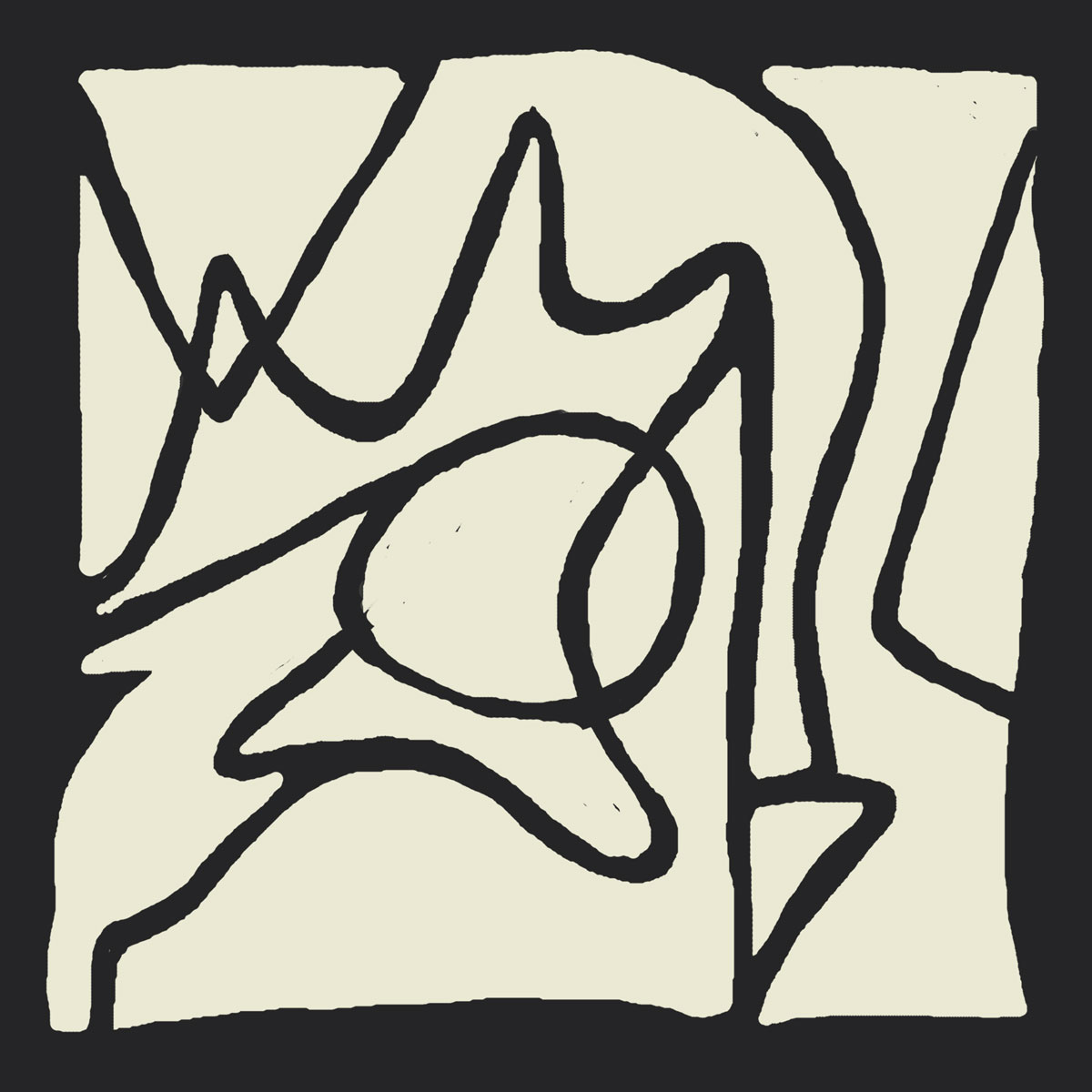 Do you approach a canvas differently than you would a record cover or show poster? Tell me more about your process.
When working with someone on a record cover or a show poster, I am just working as a vessel or tool and trying to understand what the person is feeling and how to make their vision into something real. I feel like being a designer, you have to be able to read into peoples energies and translate that into a piece of work that everyone can agree on. It definitely is a challenge sometimes, but I think it's a nice practice of problem solving. I think the more you work that problem solving, energy reading design muscle in your brain the stronger it gets, and the better you become at translating others ideas into a visual piece of art.
I was initially drawn to your funky, intuitive lettering and use of typography in not only some of your paintings but a ton of your design work. What is your relationship to typography with regard to designing? Is it something that you think makes or breaks a piece or design? Is it an after thought?
Typography to me is just another form in a composition and very important. I like that typography can act as a device to take you back in time.
How have you come to design artwork for artists like the Allah-Las, Cate Le Bon, and other projects for Mexican Summer?
A month or so after moving to New York I found Mexican Summer / Anthology via a job search website, and started working with them as an in-house designer. It really blows my mind that this is the job I found in NYC after a month of moving here and not knowing a soul and also being pretty fresh out of school. It feels really kismet for me.
Mexican Summer and the musical / artistic community that surrounds it is super special, I feel very grateful to be apart of it. I have grown and have learned so much from working there and owe a lot of my personal expansion as an artist to the people that I work with. They have really given me the space and opportunities to find my voice while also contributing to the visual identity of Mexican Summer and their roster of artists. It's also really cool to be introduced to so many other amazing visual artists through projects that are connected to the label.
What are some recent projects you're particularly proud of?
I think learning anything new, especially something somewhat technical is always rewarding. I am certainly still a beginner, but animation is the newest medium I have dipped my feet into. My first animation was in the Mexican Summer & Pilgrim Surf Supply film, Self Discovery For Social Survival. My friend Robert Beatty, a fellow Kentuckian, taught me how to animate via photoshop, and that really opened up a new door for me.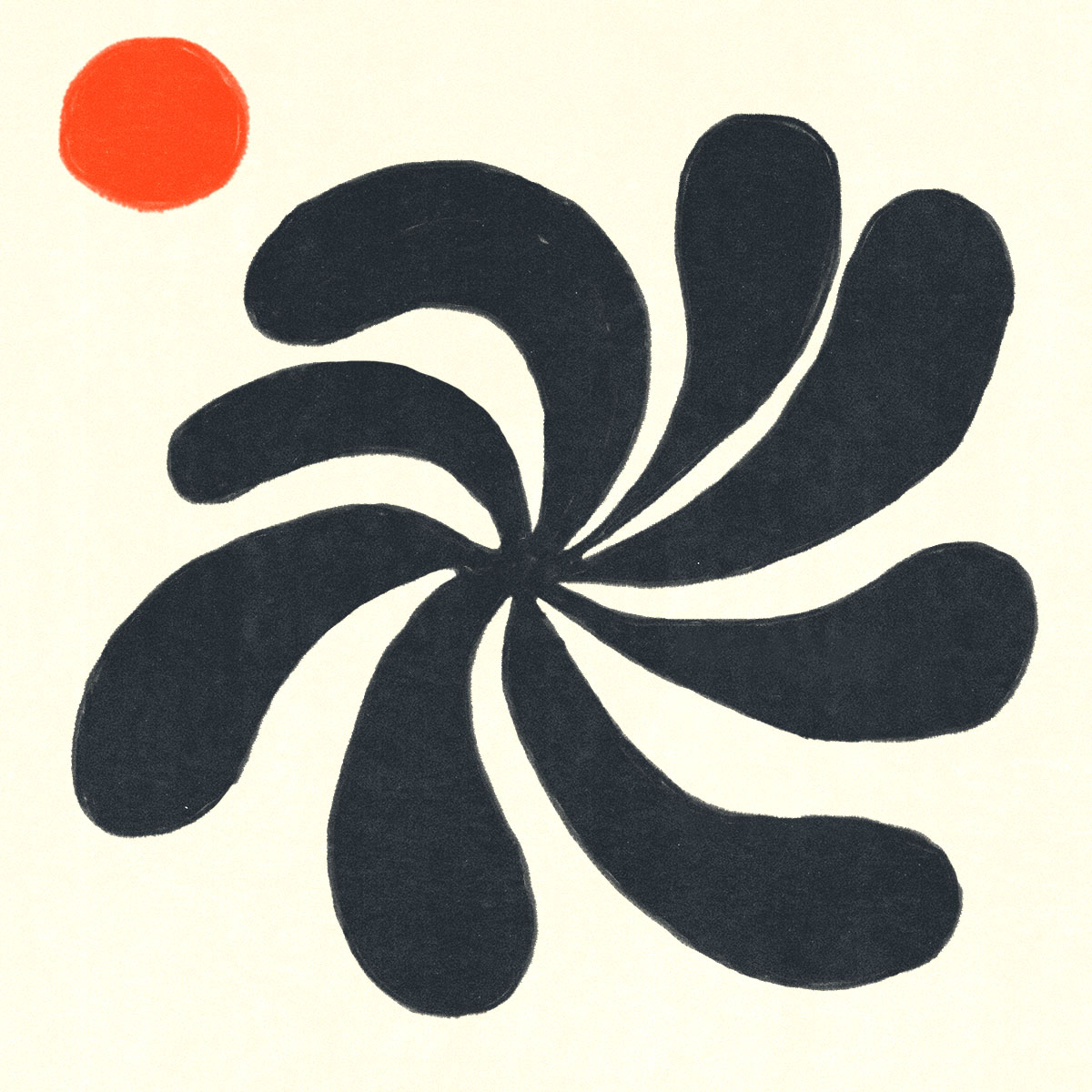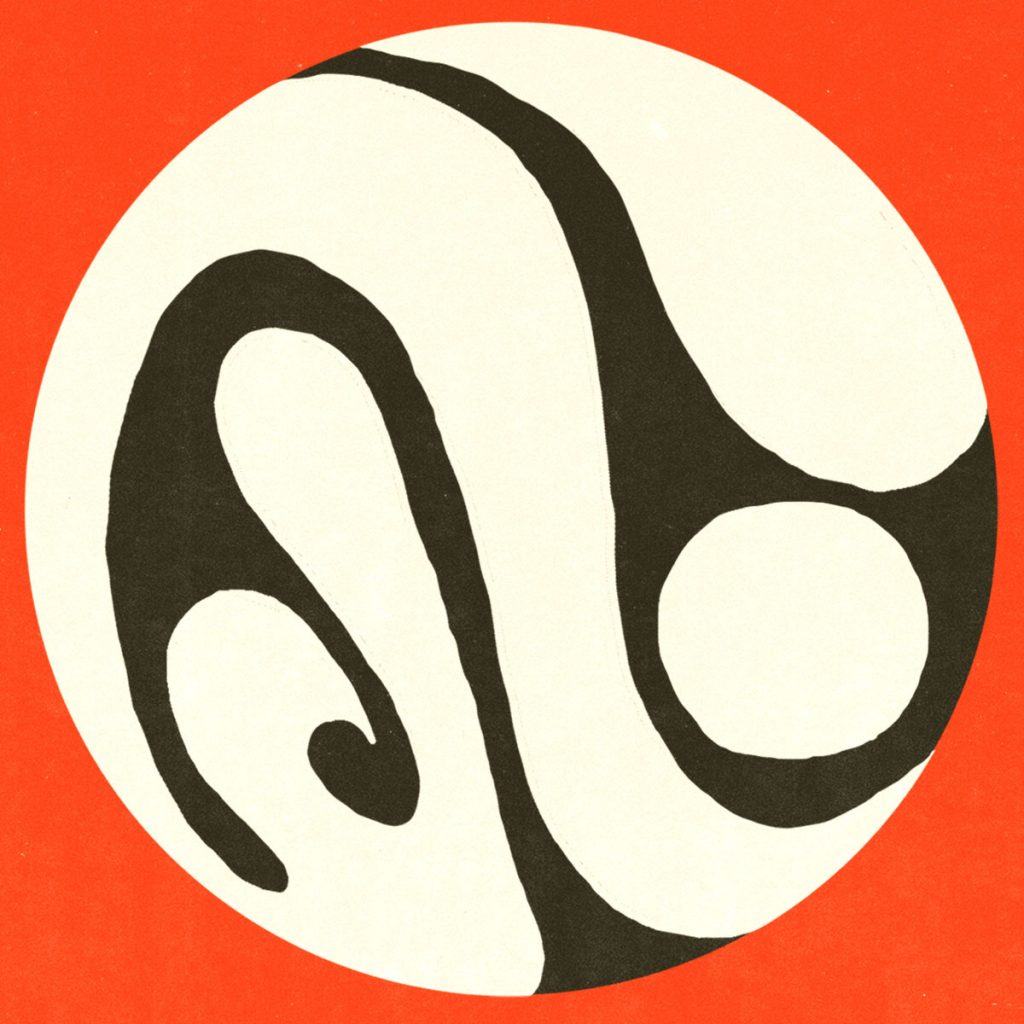 When do you feel the most creative?
When I can make something and I can get into a flow state, like a channelling from something else outside of me. It really is the most magical thing, but doesn't happen all of the time or doesn't happen as easily, sometimes you have to work to get to that point. I also feel pretty free when there are no restrictions of time or the approval from an outside source.
What are some of the things you can't live without? Why?
I could probably live without a lot of things and I think I would be okay. Food and water are essential. My partner Nick is essential. Artistic expression in dressing myself makes me happy. Going to the mountains or the woods is necessary. I need coffee to wake up. Music is essential. Meditation, movement, connecting and learning about planes of existence outside of the lens of our everyday reality gives me solace.
Is there anything you're currently obsessed with and exploring in your practice?
Learning and spending time with the Akashic Records has been really fascinating to me lately.
Has the current state of the world and pandemic affected your creativity? Are there any positives that have come from the current circumstances?
It definitely has affected my creativity. I'm trying not to be so hard on myself when I don't feel like making anything. That is also hard, because it's not like there are many other activities to do inside of my apartment. Feeling very fortunate to have a steady job and a safe place to be sheltered at. I realize this is not the case for a lot of people. The positives are slowing down and being innovative in how to keep communities together. I think the earth needed a break and a moment to heal in someways.
For more from Bailey Elder, follow @baileyelderberry on Instagram.