This is a preview of our feature on Diana in upcoming issue 19, out March 28th. Available for preorder here.
Diana Yesenia Alvarado's clay sculptures present a sense of childhood with an innate twist of Los Angeles. Each of her sculptures contains figures that I saw growing up in a predominantly Latinx neighborhood. The distinct and quintessential symbolism that is depicted through Alvarado's gestures may visually depict the sounds, smells, people, and colors of her neighborhood in Southern California, but her work touches people outside the confines of her city.
Tell us a bit about yourself and how you got into art?
I grew up in the South East and the East Side of Los Angeles. Since elementary school, I was drawn to making art and being creative but didn't recognize it as anything. In high school, I was passionate about film and photography and attended community college to take different art classes. I had these creative interests and a collection of things I made—recordings, photographs, paintings, drawings—but I was passive and somewhat careless about my practice. Finally, when I transferred to Cal State University, Long Beach and was working with clay, I was at a point where I was tired of half-assing myself and decided to develop discipline and focus my attention. So although my interest in art started when I was a young child, it took many years to get out of my own way and actually pursue it.
What do you do outside of making art, and does that influence your work?
I recently started working for a jeweler helping make ceramic components. Working in an environment that requires very polished work contradicts my instincts of working clay in an aggressive manner. It's teaching me to handle clay in a different way and get a really fine finish if I want to. I have found myself considering what side to turn on when I work so I guess to some extent, my job has influenced how I approach the material I'm working with.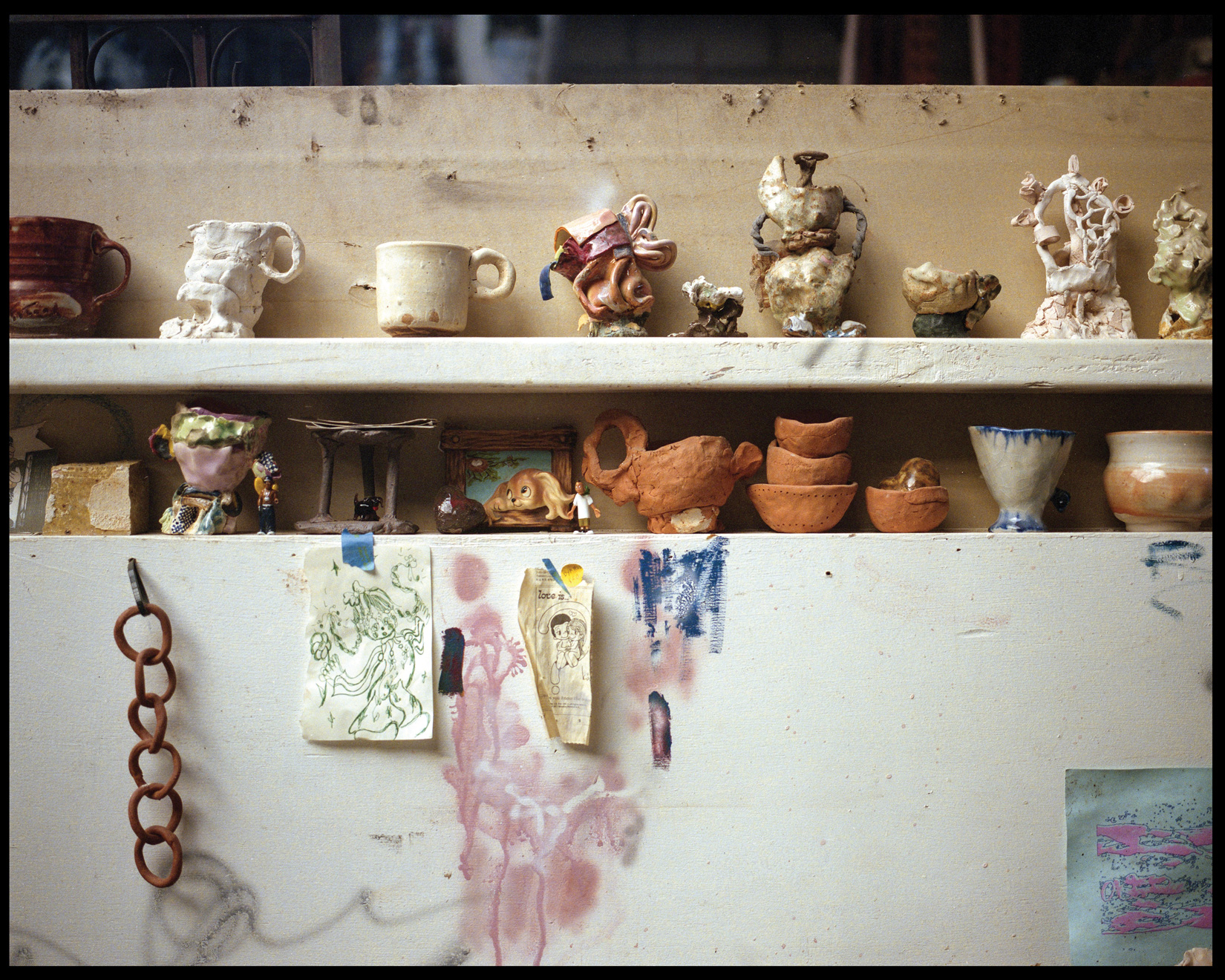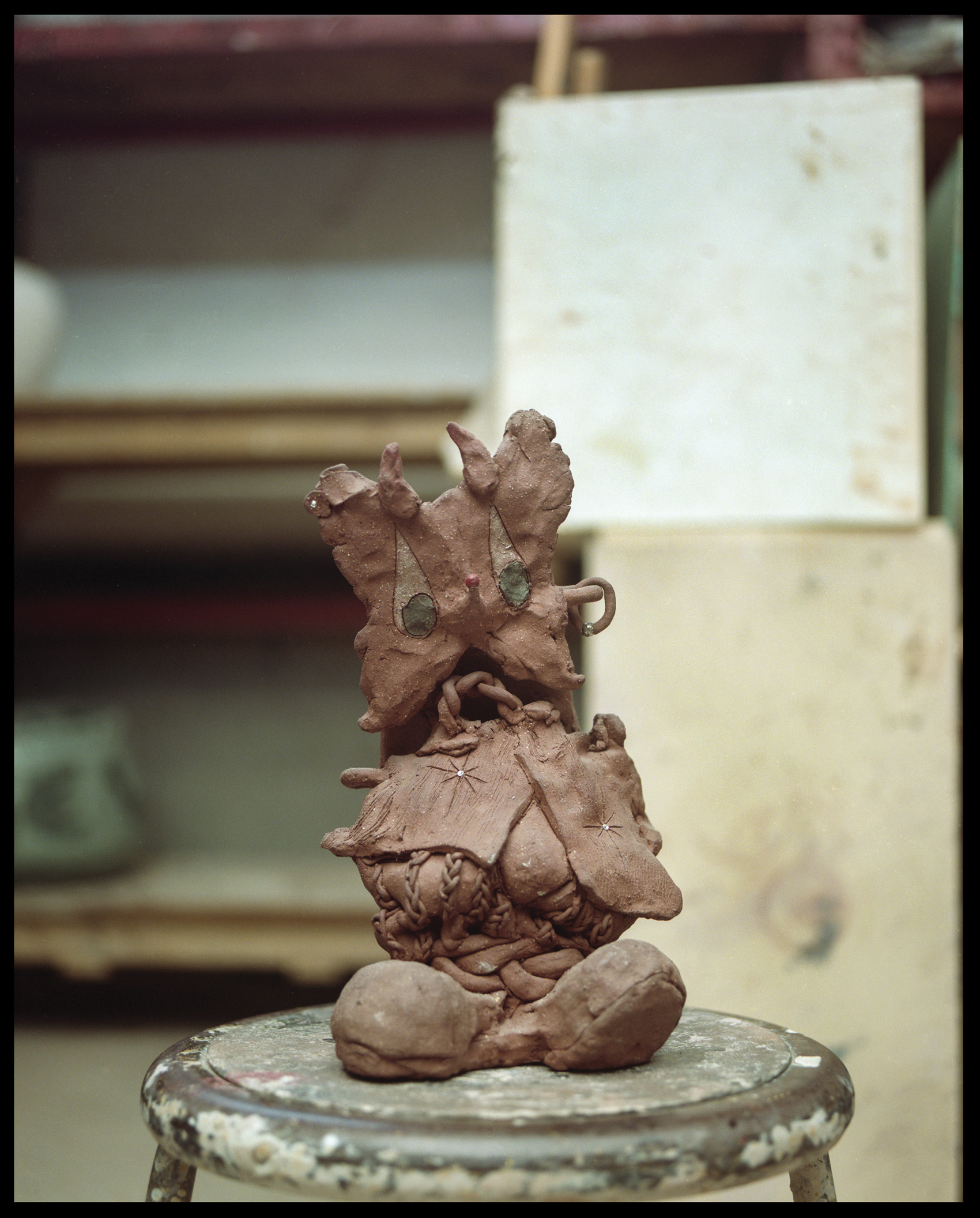 What experience do you want your audience to have with your work?
I like my work to be interpreted in different ways. There is a pleasure in curiosity and discovering things for yourself. However, I do always value when the work allows the person to tap into a fond memory or experience in their life.
Where do you pull inspiration from for the figures you sculpt?
That work, in particular, was made after watching old Disney cartoons. I would find myself laughing in the studio thinking about these characters. They reflect such a creative and innovative time in animation that it left an impression on me. Revisiting these cartoons took me back to my childhood and resulted in a handful of sculptures including this one. They are made from a curious, playful place and bring out similar feelings of nostalgia.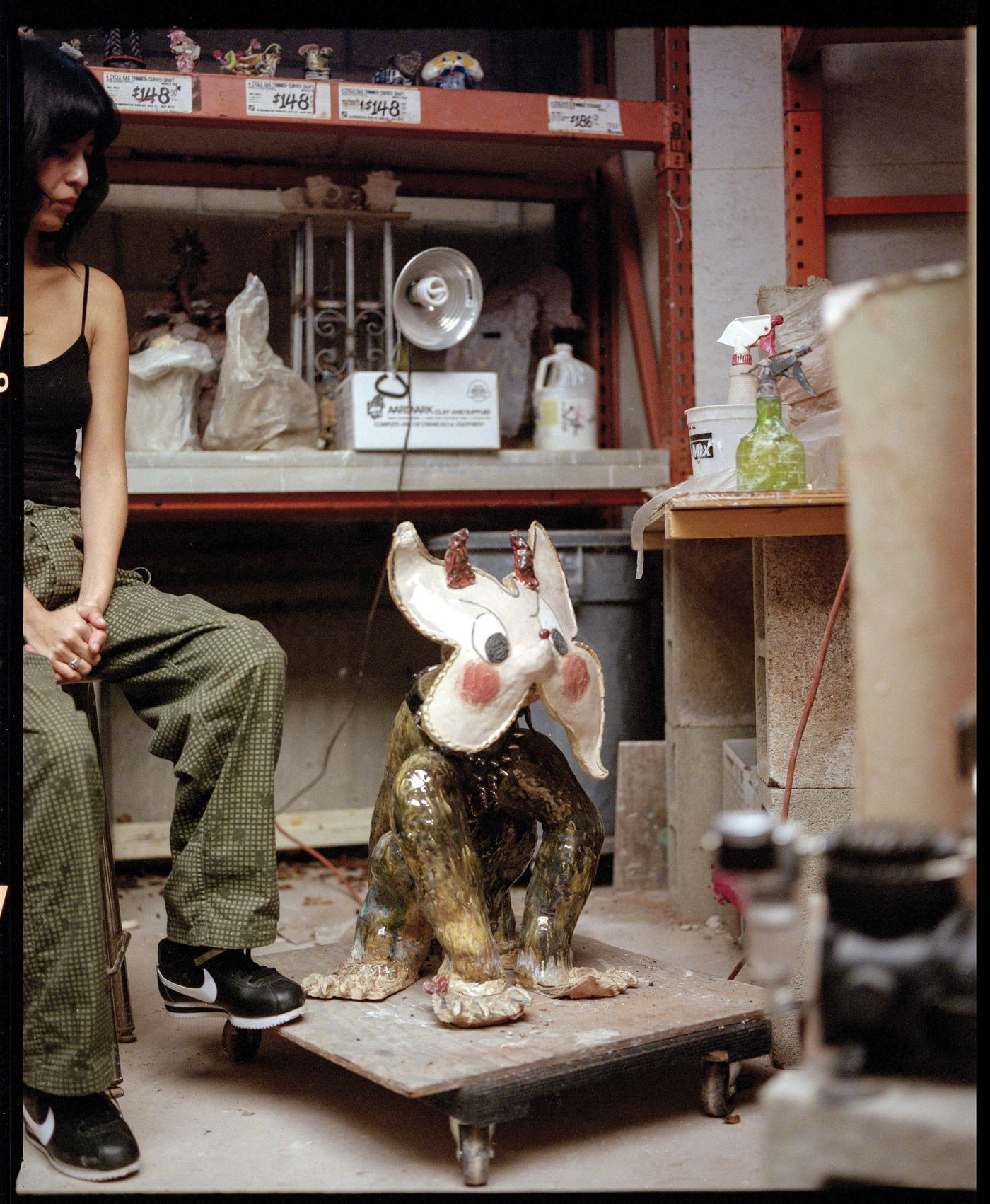 Why is it important that these works are sculptures and not paintings?
It's the material that is most important to me. Building three-dimensional forms with clay engages me in a way I love. I find the process very challenging and it serves as my humbling teacher. I enjoy doing things that require me to problem solve and push me to discover. Working with clay fulfills those desires, so I let myself explore it. I am open to other mediums but for now, working with clay has felt the most natural.
For more from Diana, follow @deealvarado on Instagram.
Photography by William Camargo.