This feature on Miyako was originally published in issue 18. You can order the issue here.
Miyako Bellizzi is a force to be reckoned with. She dips into it all: Styling major artists, executing breathtaking fashion campaigns, designing sick jewelry, and recently, diving head-first into Costume Design. And yet the underlying themes of her work always have a distinctly Miyako flavor: A mix of high and low street culture, Asian heritage, and tomboy-in-a-zoot-suit chic. I couldn't wait to meet her.
I've been following Miyako for a few years, and have looked up to her not just as an incredible creative with beautiful work but also as a fellow Hapa woman in fashion. There aren't a lot of us, and Miyako stands out. She consistently delivers an inspiring and thought-provoking message, while referencing her Japanese ancestry, Bay Area upbringing, and growth as a hustling New Yorker. She seamlessly blends all flavors into her work, and it leaves the rest of us inspired and motivated to do the same.
We met at a beautiful rustic house nestled in the hills of Echo Park, where Miyako is staying for six months while working on a feature film. I was instantly struck by her warm and calm demeanor, and the way she moved about her space with ease and confidence.
Where did you grow up?
I was born in San Francisco and raised in Alameda, which is an island between Oakland and San Francisco. Basically, it's Oakland, but there was an earthquake which made the island, and a bridge connects the two.
How has being mixed heritage affected your outlook on the world?
We are conflicted, especially us because we are 50/50. We're never too much of one thing, and we don't know where to place ourselves. It changes the way you live your life. It affects you. Are you more one or the other? Mom's side or dad's side?
We were the first big generational boom of mixed kids. Now I see that the younger generations are different. Being mixed is more accepted. We were the first ones. Now it's really cool to be mixed but before it was kind of weird. I could talk about this for a long time, it's complicated.
What does being Asian American mean to you?
It means a lot. I was raised in a Japanese household and wasn't raised by white people. I feel like that is my culture: that's where I'm conflicted. Because I don't look one-hundred percent Asian, people think it's weird. I feel like an Asian girl in a white body. I was only raised around Japanese people my entire life, but I look different from them. Now that I'm getting older I really appreciate the culture my mother has taught me over the years; it's made me who I am today.
How did you get into fashion?
I've always been into clothes and knew I wanted to move to New York and work in fashion. My mom is from The City, and we would go back a lot to see family. It wasn't until my grandfather passed away and we went back for the services that I really got into it. My grandmother let go of her stuff and having her clothes is how I got into vintage, dressing up, and doing that.
I eventually moved to New York. I was going to FIT and interning everywhere, hustling. I started in men's fashion at Details Magazine, which was a men's magazine that doesn't exist anymore. This was a very influential time and that's how it all started. I was going to school, working at bars and nightclubs and interning. New York is not cheap.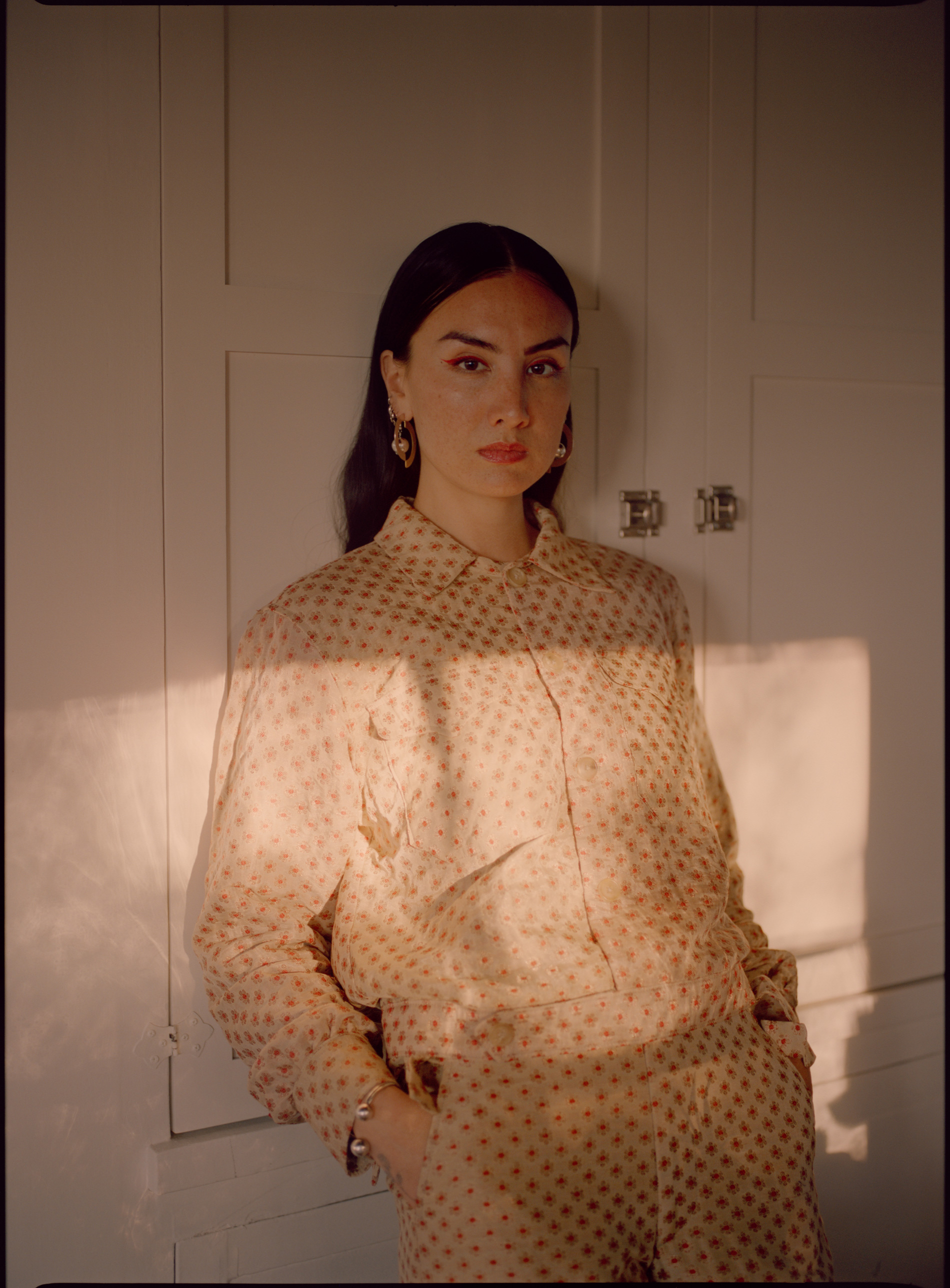 How did things start snowballing for you?
It took a while for things to snowball. Now it's so much easier with Instagram—iPhones didn't exist when I first moved to New York. This was a time where you had to be out in the world and physically meet as many people as possible in order to get jobs; that's why I was hustling. I would work with anybody and any stylist that needed help. I would do it even if they couldn't pay me.
Looking back, it was two or three years before anything happened. I really hustled for a long time. I met a lot of people too—all the kids and DJs that were at the clubs and bars I worked at are now all older and doing stuff. We grew up together and eleven years later are still friends and all have real jobs. I've had so many lives in New York, different pockets of places, and connected to different people at different times in my life. I'm malleable and kind of down with everybody. Now that I'm older, I realize it's how I was raised in the Bay: We're all love to everyone. I carried that over to New York with different crews and being friends with everybody.
You recently went to your ancient family land in Japan—what was that like?
Japan is such a beautiful place. It was nice to go back to where I came from and see the land and be where my family has been for over fifteen generations. It's a pretty deep thing. My family isn't there anymore, but the land can't be sold to anyone else without a Yasuda last name. Only men can inherit the land and there's only one YASUDA man left. We went there to figure out what to do with the land. 
You've recently transitioned away from fashion styling and into costume design. What is that like?
I am really enjoying costume design. I love it more than fashion styling. It's nice to come from the fashion world and move into the world of film, it's a big difference. The process is crazy. For example, you read the script, make the character list, and figure out who this person is. The research is the best part: Getting inside and making these imaginary people come to life. Asking who would this person be? Where do they come from, what do they eat, what do they wear? I figure this out down to their shoe choice… why do they wear this color? All these subtle details are important for characters and it's what I enjoy the most. Part of my research involves finding these real people and going to their closets. I learn why they do the things they do. Everyone wears clothes—why did they buy this piece? How long did they wear it?
Everyone has something to say about what they wear. It could be the most mundane normal person, but they have something to say about the fit and why they like it. They went shopping at some point!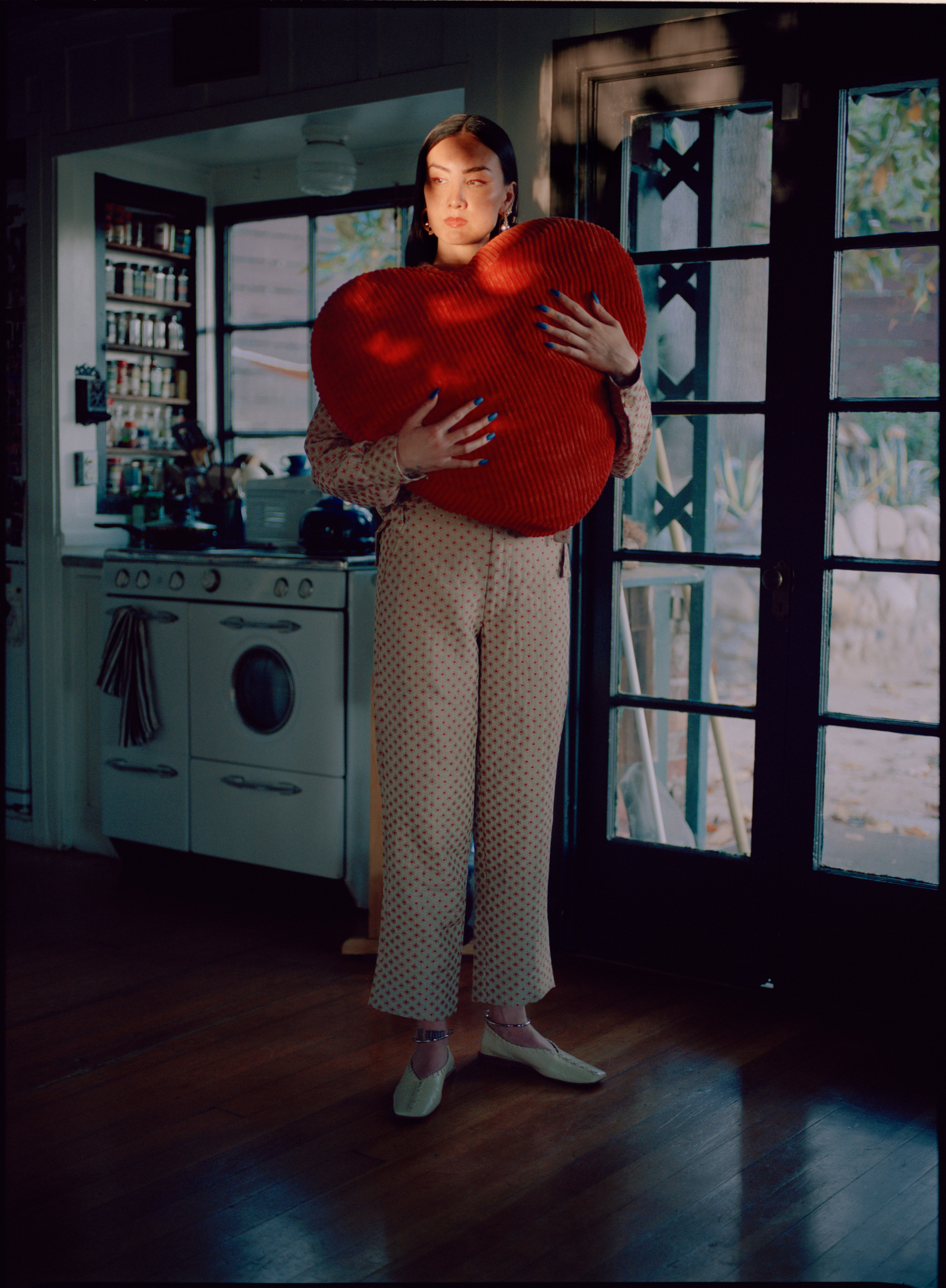 How have you developed as a creative?
I had no idea twelve years ago, when I first moved to New York, that I would be doing costume design. It has been this natural progression. You start by trial and error to figure out what you don't like in order to figure out what you do like. You become really passionate, but then you wake up one day and are over it. A new project could present itself. I don't know how it happened, but I'm here now, and when I think about it it's been very natural.
I really like styling and am a people person. I love talking to people; I feed off people's energy. That was really helpful. The people I'm around are completely different in one setting to another. It's kind of sick. I'm down with the film nerds. I'd rather talk to a grip all day than some photo assistant. Creatively, I'm passionate about photography, jewelry, and styling. At one point, I couldn't decide which one to do and was doing all three but not making money in any of these. My friend told me, "You have to choose one and then focus on that one thing." 
I love taking photos, but I don't want to make money off photos. I see how grueling it is. I love making jewelry, too. But jewelry requires a lot of money in order to have a successful business. I can always do either of those but I'm better suited to styling. I can thrift and make a photoshoot happen with nothing.
What is your creative flow like?
Lately, my flow has been nonstop, but I thrive with hectic energy, especially in New York. You just keep going and going. I spent the first four months of this year working every day and didn't take a single day off.
I learned at a young age once the momentum stops it's hard to pick back up. I keep a steady momentum going and if I take a job I'll work for six months straight and then take a month off. But when I do big projects I work myself almost to death and exhaustion; I literally get so sick I can't move. Most of the time, after big projects, I have to take a break and get out of the country and go somewhere completely new to reset. I'm trying to be everywhere in the world.
What are you inspired by right now?
Right now, at this moment, it's nature. I've been around a lot of it being in LA. I'm really inspired by nature and what the future of this planet will bring. Being in Japan I experienced how heavily they focus on respecting and being with nature. Then being back in America, I see how disrespectful we are as a culture to nature. We are fucking up here.
What drives you—personally and professionally?
My drive comes from our family values—my mom fucking drove it in me. I have to be honorable to my family. I can never be a quitter. I work really hard, and that was instilled in me when I was young. I gotta be strong and be like my mother. She is a strong independent woman, she drives me, and I can't let her down. I can't let my family down, they can't be embarrassed by me. It was a curse when I was younger, but now I get it and it's come to life.
What do you love about style/fashion? Dislike?
Individuality. I love it more than fashion. Fashion is different. I love people with personal style. Living in New York you see people every day in their amazing individual style. People in New York don't try, they just do. People in LA try way too hard to be something they aren't and it shows. You don't have to be a fashion person to have the best style. It really blows my mind.
I love learning about why people choose the things they choose, like at work if I have 400 extras I'm spending the day talking to them more than the actors. These people come in their weird outfits and are the most interesting people to talk to.
You are an influencer in your own right, whether intentional or not. What's your take on them?
I've never been paid. Maybe I am an influencer but no one gives me shit! I struggle with it. You have to put yourself out there for work and jobs, and I do want to show off outfits but I don't want to come off as cheesy. I have a really hard time with it. I get it—it does bring you jobs and money, but I couldn't personally do that.
But you're inspiring people, and people look up to you.
Yes, I try to be a positive person and am careful about how I present myself. I have two teenage sisters and I think about the younger generations of kids. I want to show them how to be a strong independent woman without having to show off your body, how you look, what you wear you: You don't have to do that.
Where do you see yourself in ten years?
I would hope that I'm in New York, but realistically I might be here for work. My dream is to live in my brownstone in New York City with my boo, a baby or two and my car. Chilling, working on films, and being a costume designer. My next goal is to buy a brownstone in New York. That's where I see myself in ten years. In a spot that I bought with my own money.
For more from Miyako Bellizzi, follow her on Instagram.
Photography by Keith Oshiro.