This is a preview of our upcoming issue 18 feature on Miyako Bellizzi. You can preorder the issue here.
Miyako Bellizzi is a force to be reckoned with. She dips into it all: Styling major artists, executing breathtaking fashion campaigns, designing sick jewelry, and recently, diving head-first into Costume Design. And yet the underlying themes of her work always have a distinctly Miyako flavor: A mix of high and low street culture, Asian heritage, and tomboy-in-a-zoot-suit chic.
How has being mixed heritage affected your outlook on the world?
We are conflicted, especially us because we are 50/50. We're never too much of one thing, and we don't know where to place ourselves. It changes the way you live your life. It affects you. Are you more one or the other? Mom's side or dad's side?
We were the first big generational boom of mixed kids. Now I see that the younger generations are different. Being mixed is more accepted. We were the first ones. Now it's really cool to be mixed but before it was kind of weird. I could talk about this for a long time, it's complicated.
What does being Asian American mean to you?
It means a lot. I was raised in a Japanese household and wasn't raised by white people. I feel like that is my culture: that's where I'm conflicted. Because I don't look one-hundred percent Asian, people think it's weird. I feel like an Asian girl in a white body. I was only raised around Japanese people my entire life, but I look different from them. Now that I'm getting older I really appreciate the culture my mother has taught me over the years; it's made me who I am today.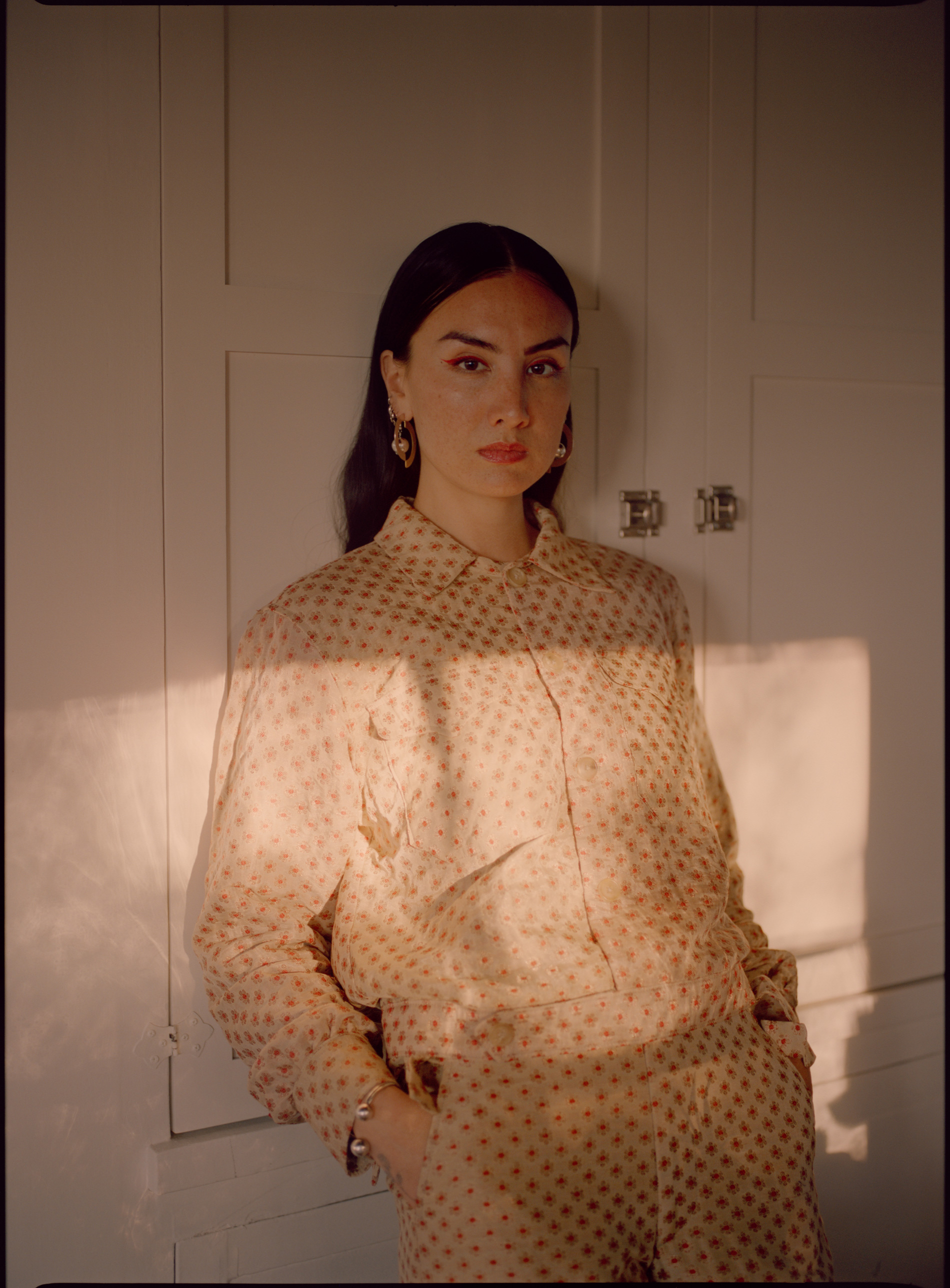 How did you get into fashion?
I've always been into clothes and knew I wanted to move to New York and work in fashion. My mom is from The City, and we would go back a lot to see family. It wasn't until my grandfather passed away and we went back for the services that I really got into it. My grandmother let go of her stuff and having her clothes is how I got into vintage, dressing up, and doing that.
I eventually moved to New York. I was going to FIT and interning everywhere, hustling. I started in men's fashion at Details Magazine, which was a men's magazine that doesn't exist anymore. This was a very influential time and that's how it all started. I was going to school, working at bars and nightclubs and interning. New York is not cheap.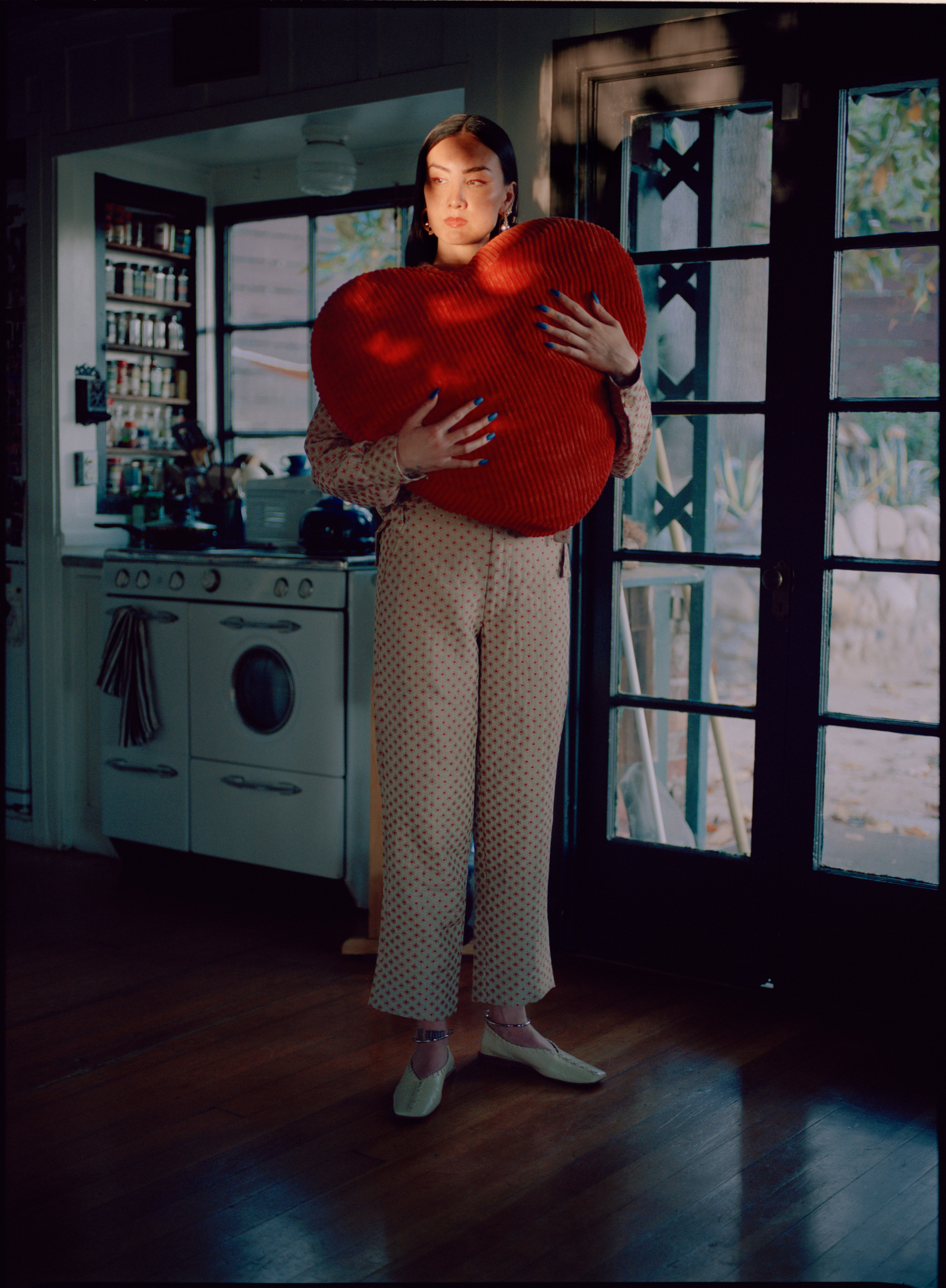 What is your creative flow like?
Lately, my flow has been nonstop, but I thrive with hectic energy, especially in New York. You just keep going and going. I spent the first four months of this year working every day and didn't take a single day off.
I learned at a young age once the momentum stops it's hard to pick back up. I keep a steady momentum going and if I take a job I'll work for six months straight and then take a month off. But when I do big projects I work myself almost to death and exhaustion; I literally get so sick I can't move. Most of the time, after big projects, I have to take a break and get out of the country and go somewhere completely new to reset. I'm trying to be everywhere in the world.
What drives you—personally and professionally?
My drive comes from our family values—my mom fucking drove it in me. I have to be honorable to my family. I can never be a quitter. I work really hard, and that was instilled in me when I was young. I gotta be strong and be like my mother. She is a strong independent woman, she drives me, and I can't let her down. I can't let my family down, they can't be embarrassed of me. It was a curse when I was younger, but now I get it and it's come to life.
For more from Miyako Bellizzi, follow her on Instagram.
Photography by Keith Oshiro.