"They don't love you, do they?" Lindsey Jordan of Snail Mail opens up with on her indie revelation of a debut, Lush. Critics and fans alike hailed the album as some kind of "indie rock savior."  It was. It was an album 2018 needed when the world can feel so devoid of feeling at times. The words of that 19-year-old singer-songwriter, prodigy guitar player gave people the much-needed emotional rawness they'd been craving.
On Thursday night at the Wiltern, Lindsey Jordan took to the stage after the dark electronic group, Choir Boy, and the absolutely incomparable Sasami. Last time we caught Snail Mail in Los Angeles, she was sporting bleached hair and playing to a sold-out room at the Bootleg to mostly people much older than her, perhaps reminiscing on the vulnerable youth she so wonderfully exudes. The now 20-year-old, brown-haired Jordan played to a much larger audience, commanding the crowd with even more confidence than before. I'm sure the hair color of a young indie artist doesn't go that deep, however, as an onlooker it proves Jordan is in control of what she wants to represent to the world.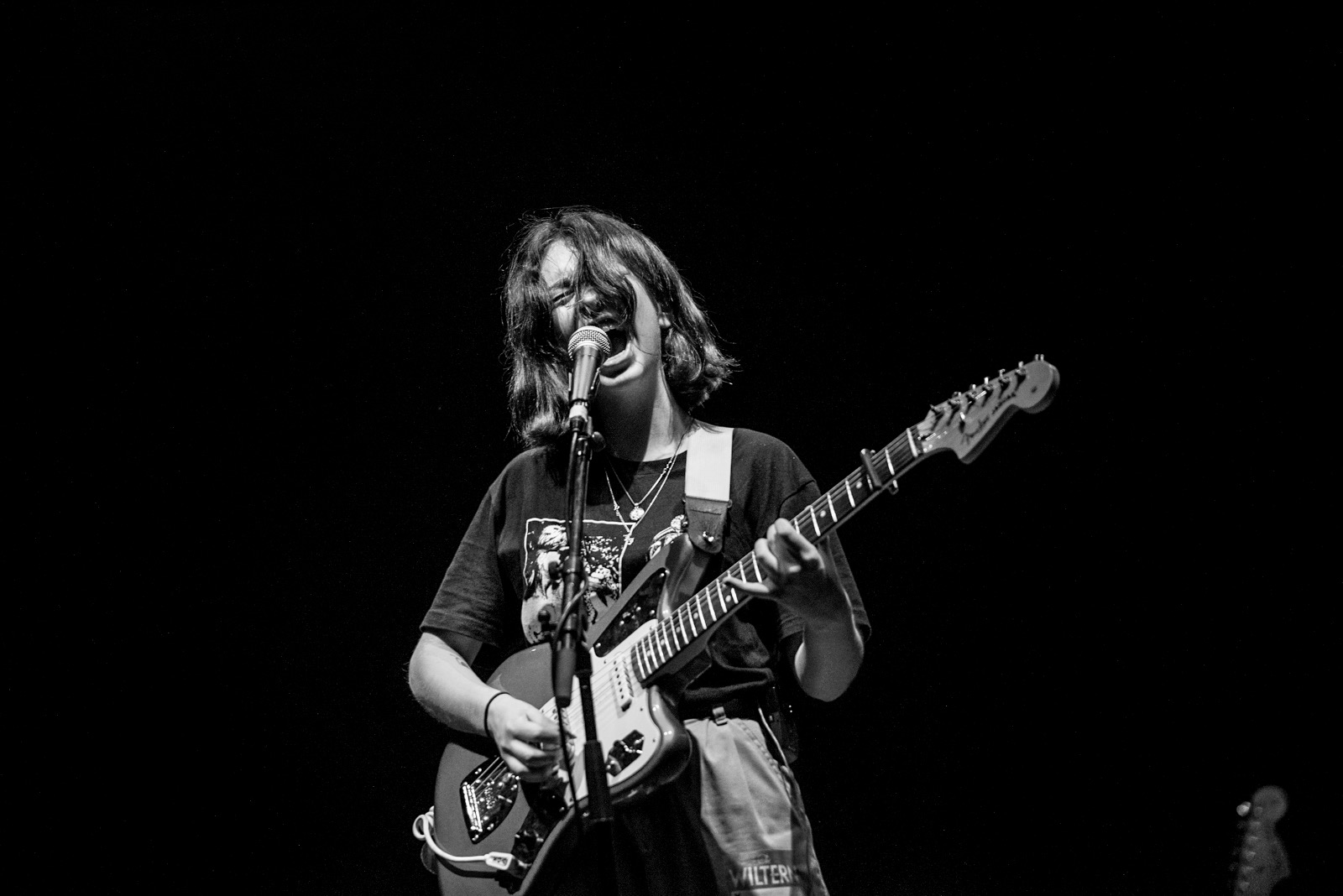 She and her three-piece band opened up with "Heat Wave," a perfected indie jammer that executes the angst of a green-eyed unrequited love perfectly. The Baltimore-native slowed the set down with "Dirt" and "Slug" two emo-tinged jams from her first EP and well-received piece of work, Habit. Jordan steadily started to speed things up eventually slipping into "Golden Dream." Lyrically, the tune is the most mature on her debut touching on love once again, but taking credit for wasted time. Jordan's songs about heartbreak never truly point a finger at someone else as she internally reflects on the "could've beens" and "where did it go wrongs." She ripped through the set, and you'd think after endless touring, she'd be well over these tracks, but she delivered them in earnest as if it was her first time playing them to a room full of fans.
While people her age are studying abroad in their third year of college, Jordan is playing rock shows every night to jam-packed rooms. Deserving of a much-needed break, somewhere during the set she mentioned it was nearing the end of the tour and how LP2 wouldn't be coming out for some time. Whew, I am A-OK with that. The crowd really started to pick up again when she brought out another single from her record and a personal favorite, "Full Control." The crowd bopped and belted in unison as Jordan assures "full control, I'm not lost." It's a refreshing, self-assured way of thinking for someone so young and in the same vein acts as a beacon of light for young people who are lost; young and old alike.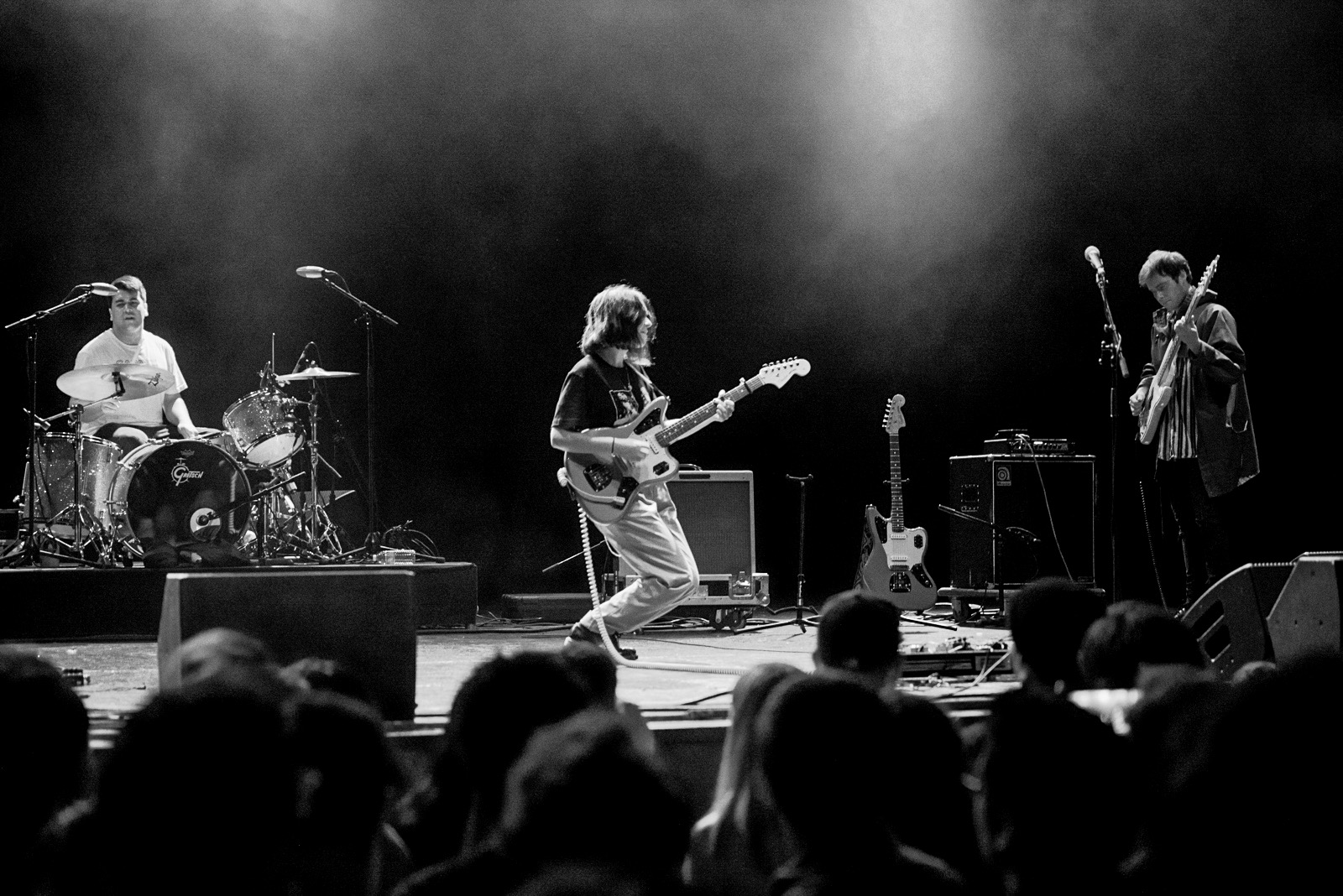 As her backing band left the stage, Jordan went solo and with just a guitar and pure vulnerability, she silenced the audience. She prefaced the new song with a "please put your fucking phones away." Noted. The song was a charming ballad, again revolving around young love and though I don't remember a ton of the words, I do remember her singing about "Claire." Now, obviously, there's been a lot of speculation about the rumored romance about her and another young revelation, Clairo, or Claire Cottrill. Well, my thoughts on the subject are… I don't give a fuck. Let's not dissect the personal lives of two young musicians. Because who the hell are we? Buzzfeed?
Jordan ended the set with another emotional tune, "Stick." Snail Mail is the show you never want to miss because you can reminisce on the past while reflecting on the present and what's exactly in front of you. My feelings remain the same as the last time I saw her: she's the much-needed voice in indie music and she'll be around for a while. Let's just practice some patience for LP2.
For more from Snail Mail, follow her on Instagram.
Photography by Danielle Gornbein.