Messi McDaniel may only be seven years old, but that hasn't stopped him from already setting some ambitious goals for himself. After receiving a small tie-dye kit from his grandma a couple of months ago, Messi, with help from his mom Cynthia Leonard, launched his own tie-dye clothing business called MD.TyeDye, with one specific goal in mind.
"I'm saving up for a Lamborghini," Messi excitedly explains as he squirts dye on a fresh white t-shirt. "I just want to drive around the neighborhood with my mama."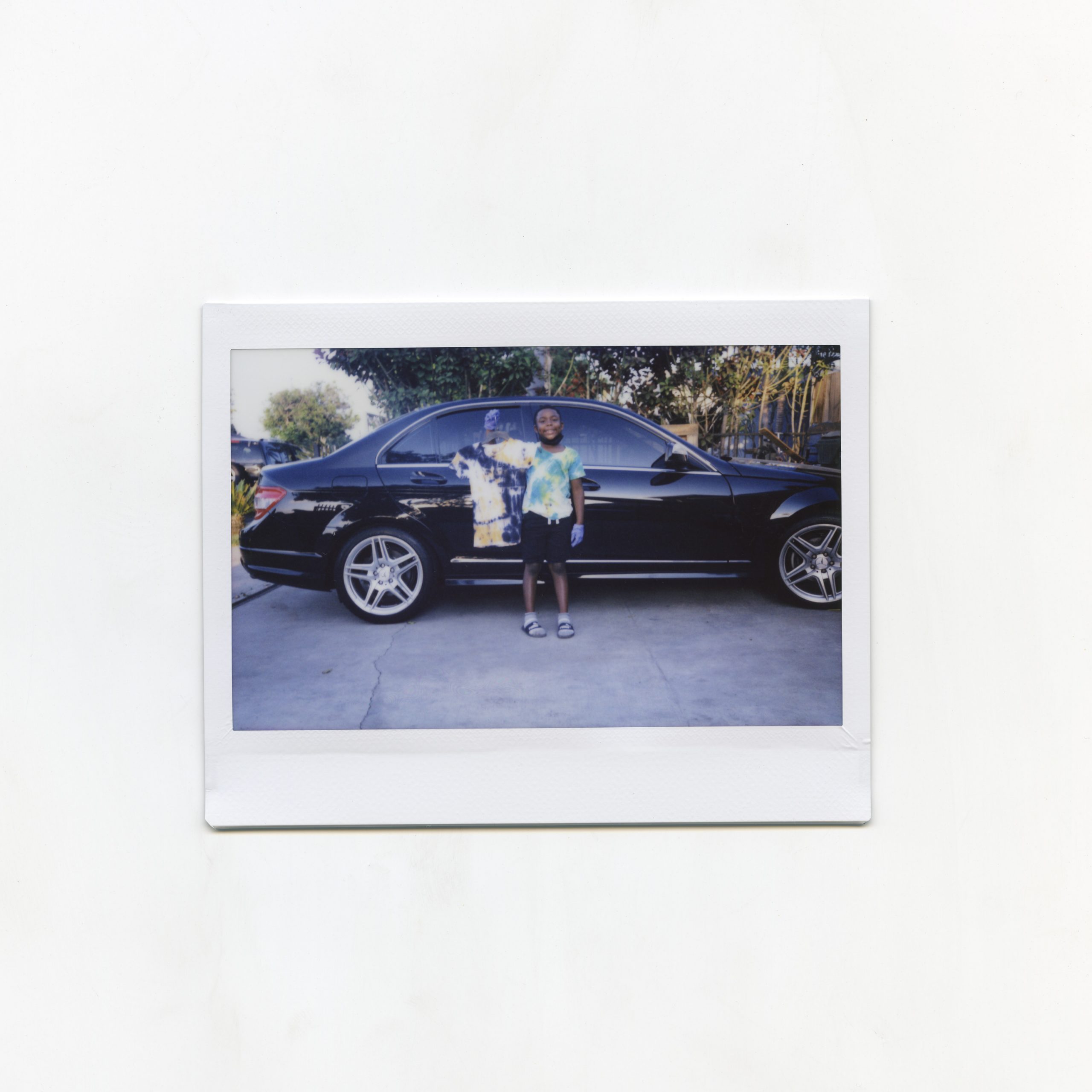 Even though the young entrepreneur wouldn't be able to reach the gas pedal of his favorite car at the moment, I can still picture him in the driver's seat of a red Lambo, his mom sitting passenger, and each of them wearing one of his colorful tie-dye tees and the same exuberant smiles I was greeted with when I met them for this piece at their home in Watts. I knew I had arrived at the right place because I saw the two of them in the front yard, both donning Messi's bright hand-dyed shirts and setting up a work table with a pile of tees and an array of dyes.
"I have six shirts to make," says Messi. "People put in orders on Instagram and then I pick the colors and do it by myself because I'm the boss."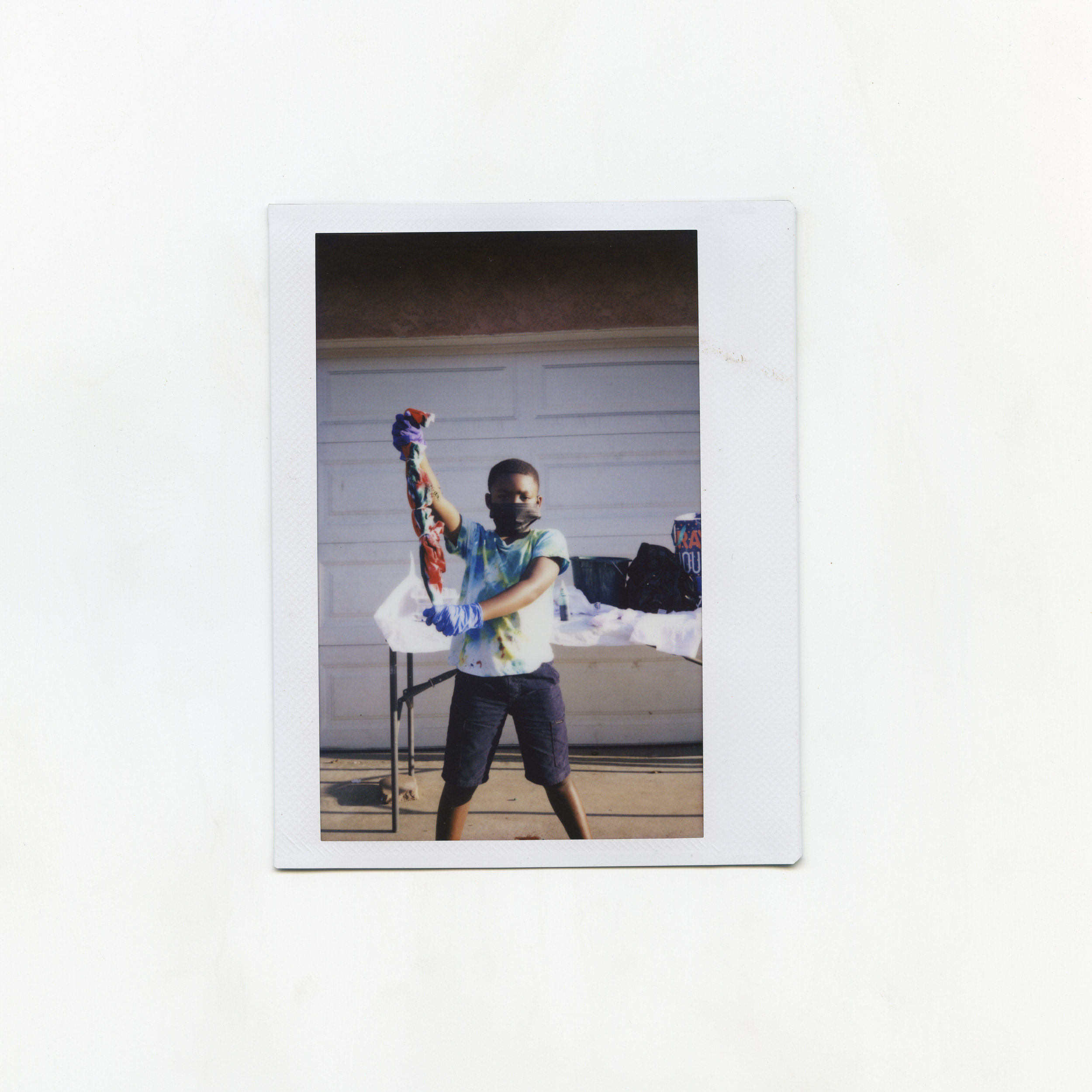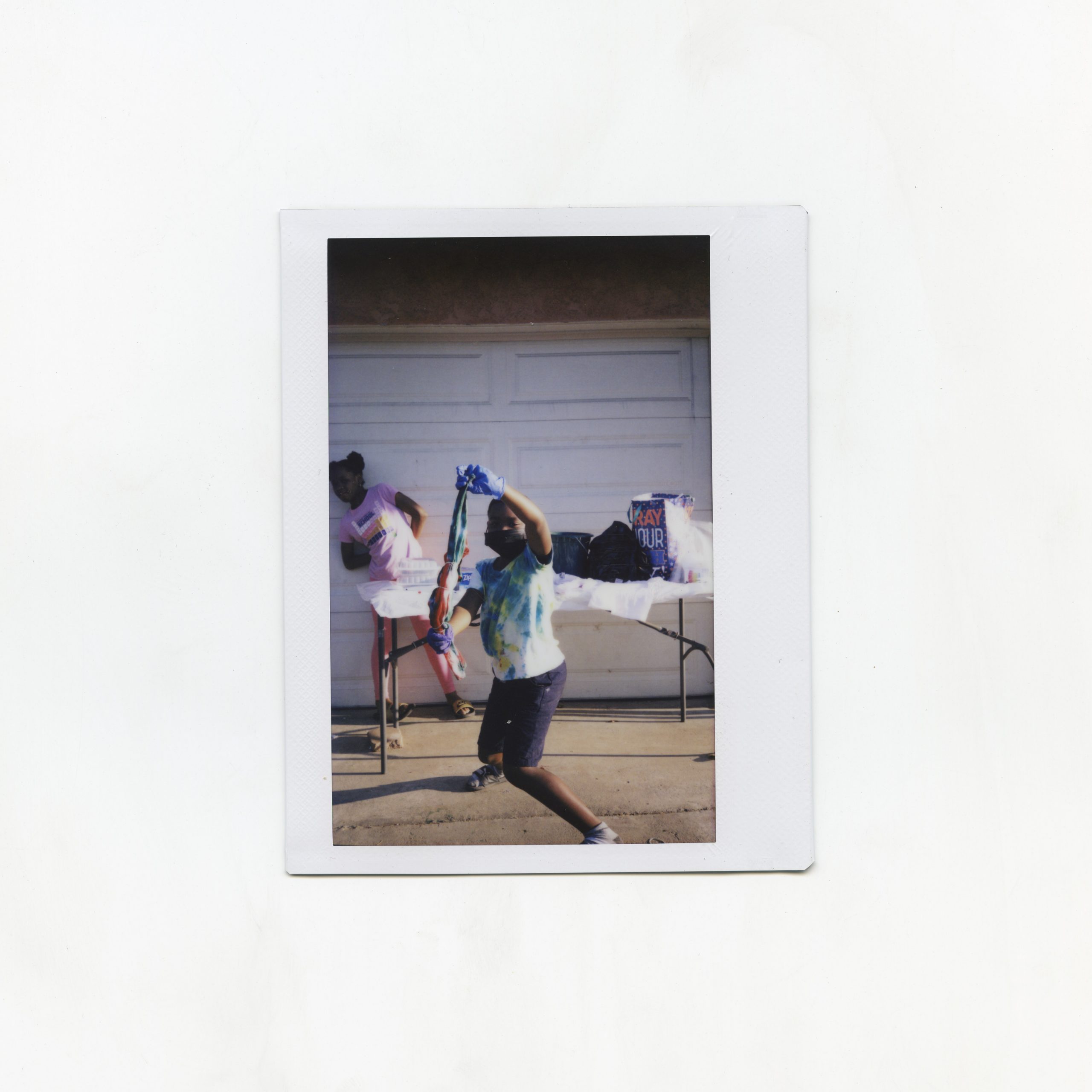 Messi already possesses the "go get 'em" attitude and some of the integral characteristics that make up an entrepreneur — hard work, dedication, and a clear goal to work towards. Now that the new virtual school year has started, Messi is learning how to balance his school work, spend time outside with his friends, and still keep up with the orders that continue to come in. And while sitting in front of a computer for hours of instruction is something new to get used to, it's obvious that he cherishes the time he can spend outside, making something with his hands as a reprieve from being in front of a computer screen all day.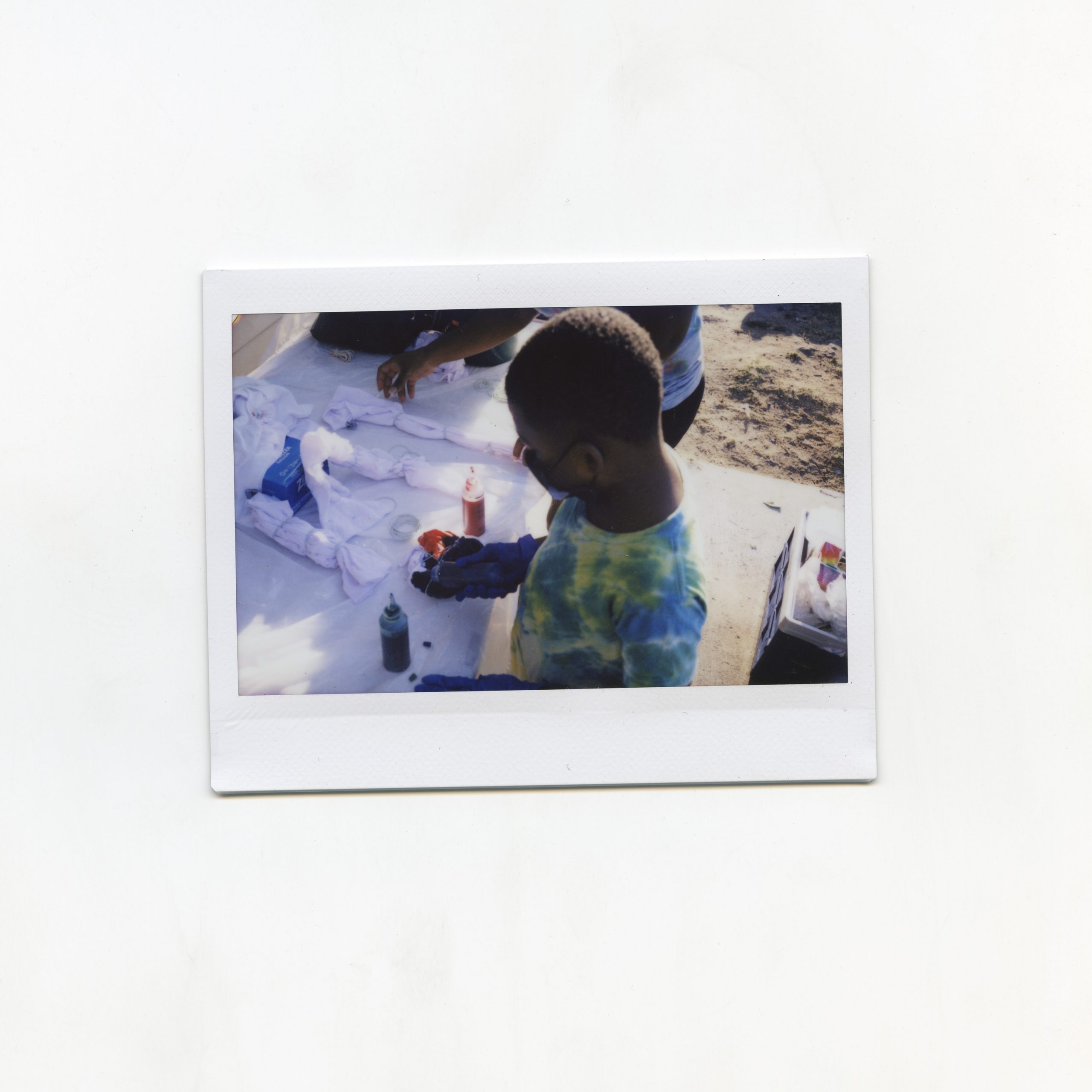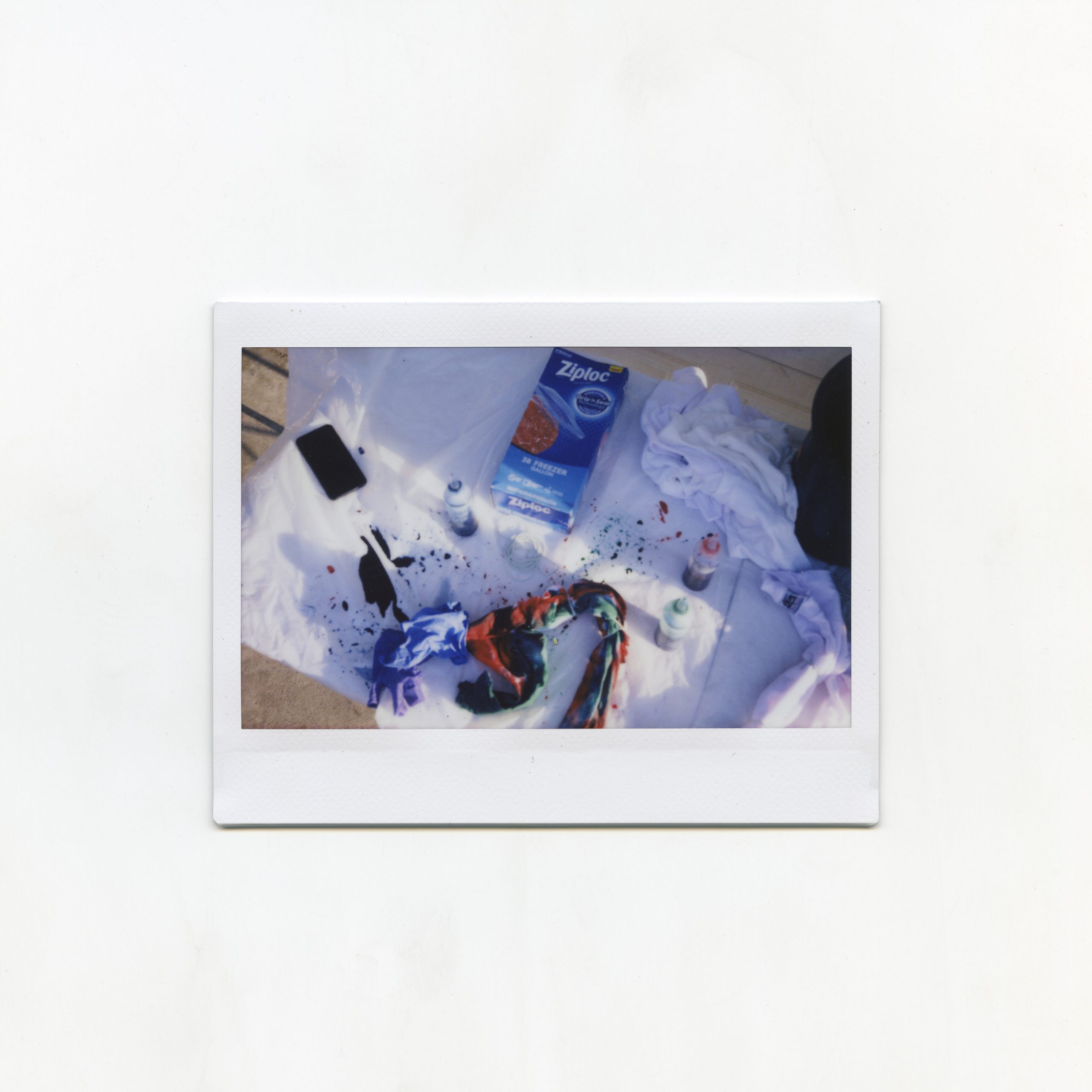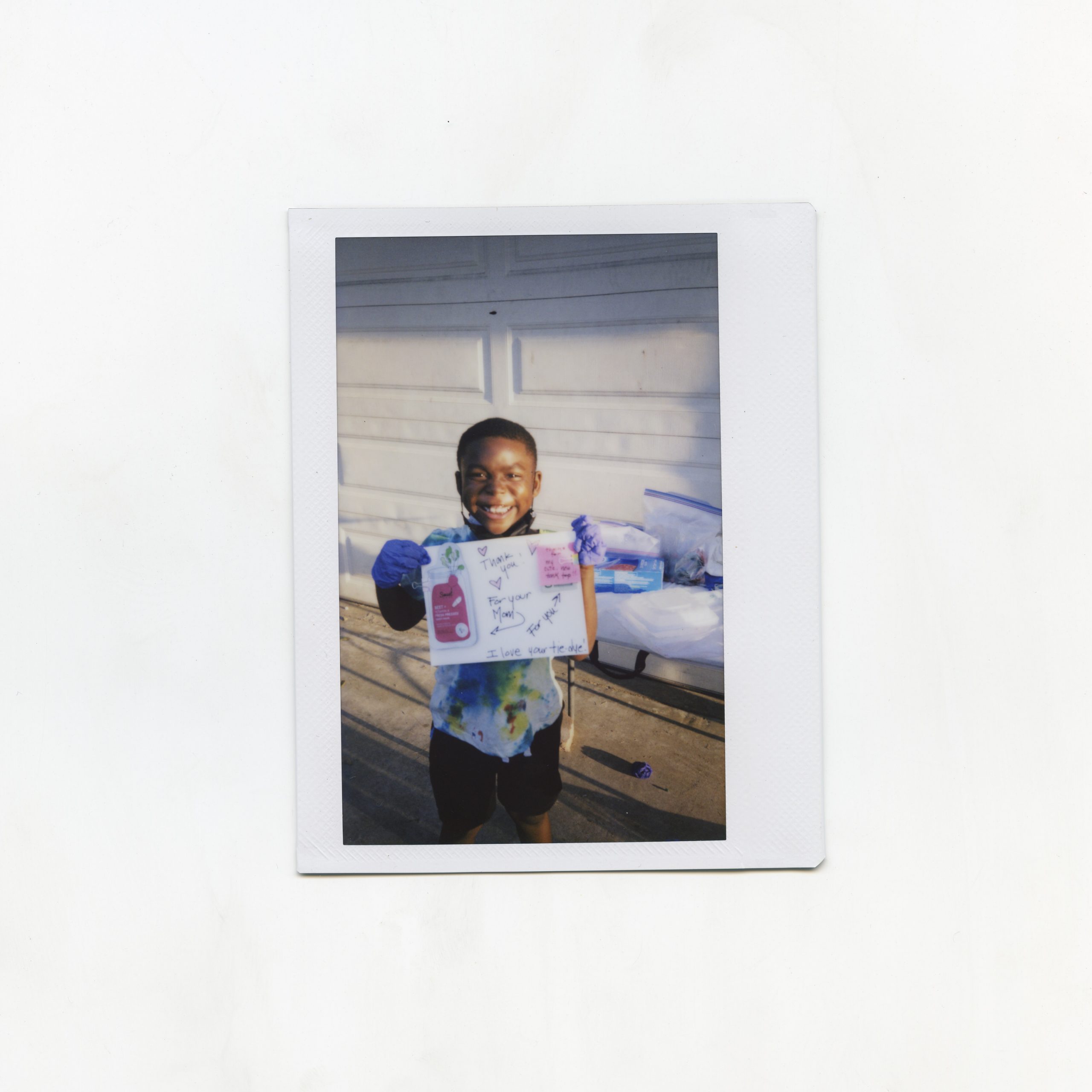 "I probably work on tie-dye two times [a week] or on the weekend now that I have school," says Messi. With mom as his unofficial tie-dye assistant he's made everything from shirts and tank tops to dresses, cute two-piece shirt-short combos, and even face masks. And if you take a stroll down his block, you'll probably see at least one or two of the neighborhood kids sporting his threads.
"I made tie-dye for my auntie, my nana, my mama, and my god mom," says Messi. Not to mention the increasing number of random customers that place an order via instagram and come by to pick up a Messi original. What started out as a way for the seven-year-old to save up money for his dream car, has also quickly become an example of a community coming together to show support for its youth.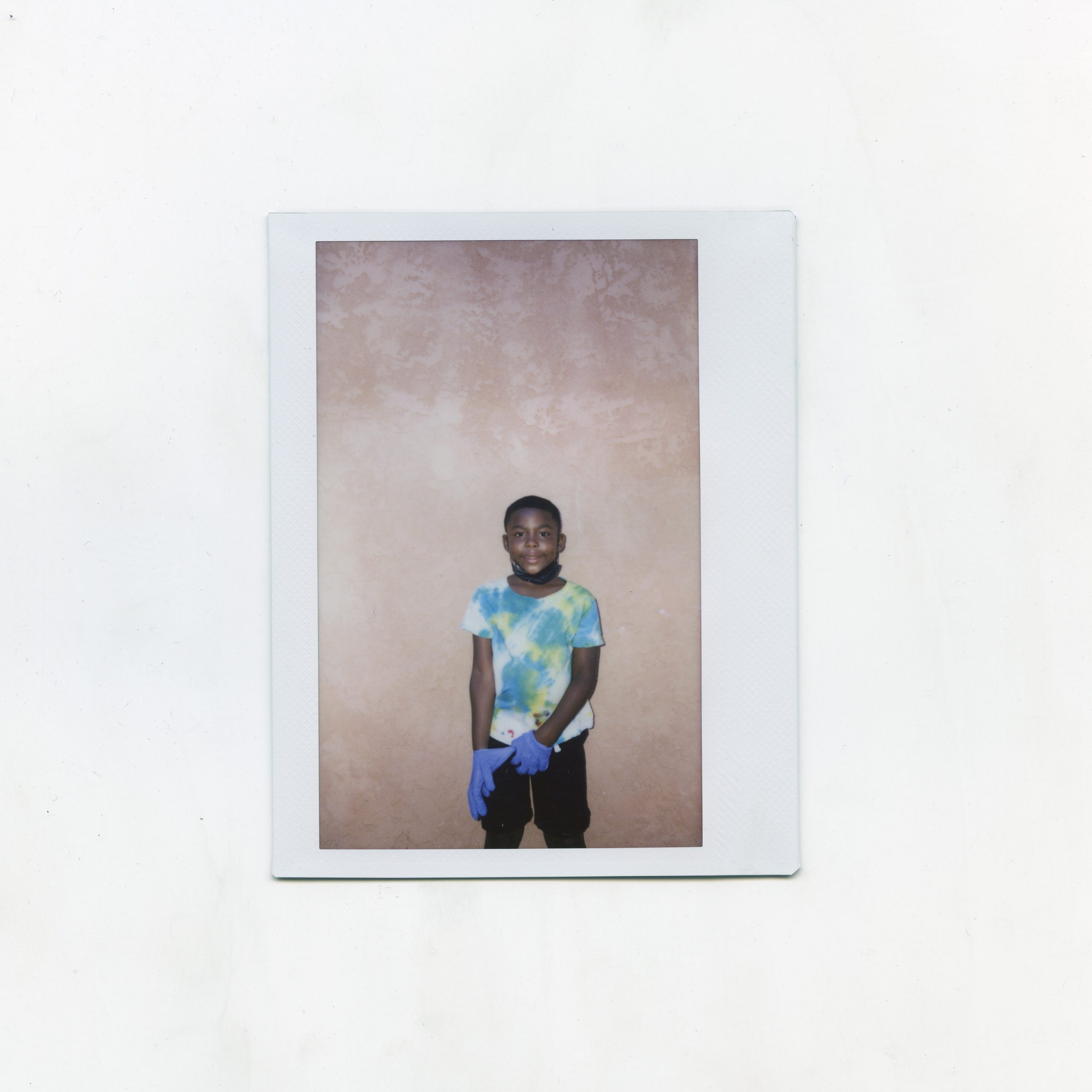 What's most endearing about Messi and his new business isn't just the conviction with which he talks about his future Lamborghini, but also the care he takes as he lays down the dye on each shirt, taking his mom's suggestions into careful consideration as he crafts his next masterpiece.
For more from Messi or to purchase one of his original tie-dye pieces, follow him on Instagram.
All photos by Alex Khatchadourian.