You may have seen his work on Instagram, or on a t-shirt, or a pair of socks, or maybe even on the arm or leg of someone in the form of a tattoo. Wherever you've discovered Ben Montero's work, one thing is for sure, when you did see it, you probably laughed a bit because that's what Montero's work does, it not only makes you smile but also makes whatever darkness that may be going on in your life, be put on hold for a second and be transported back to that innocent feeling you once embraced as a kid. As you follow Montero's cute little creature go through this big boppin' world via his frequently populated Instagram feed, everything that may be going on around you seems to get a little more tolerable. 
Hailing from Melbourne, where he is still currently based, Montero has been drawing since he can remember and quickly embraced music into his creative process when he was thirteen. Taking pen to paper and with music playing loud, Montero was committed to never exiting the groovy train and devoted to having everyone else climb aboard with him. Montero's creative practice is all about balance, keeping his music and illustration separate from each other, and turning to one when he feels like that's the release he needs. As of late, it's been his doodles.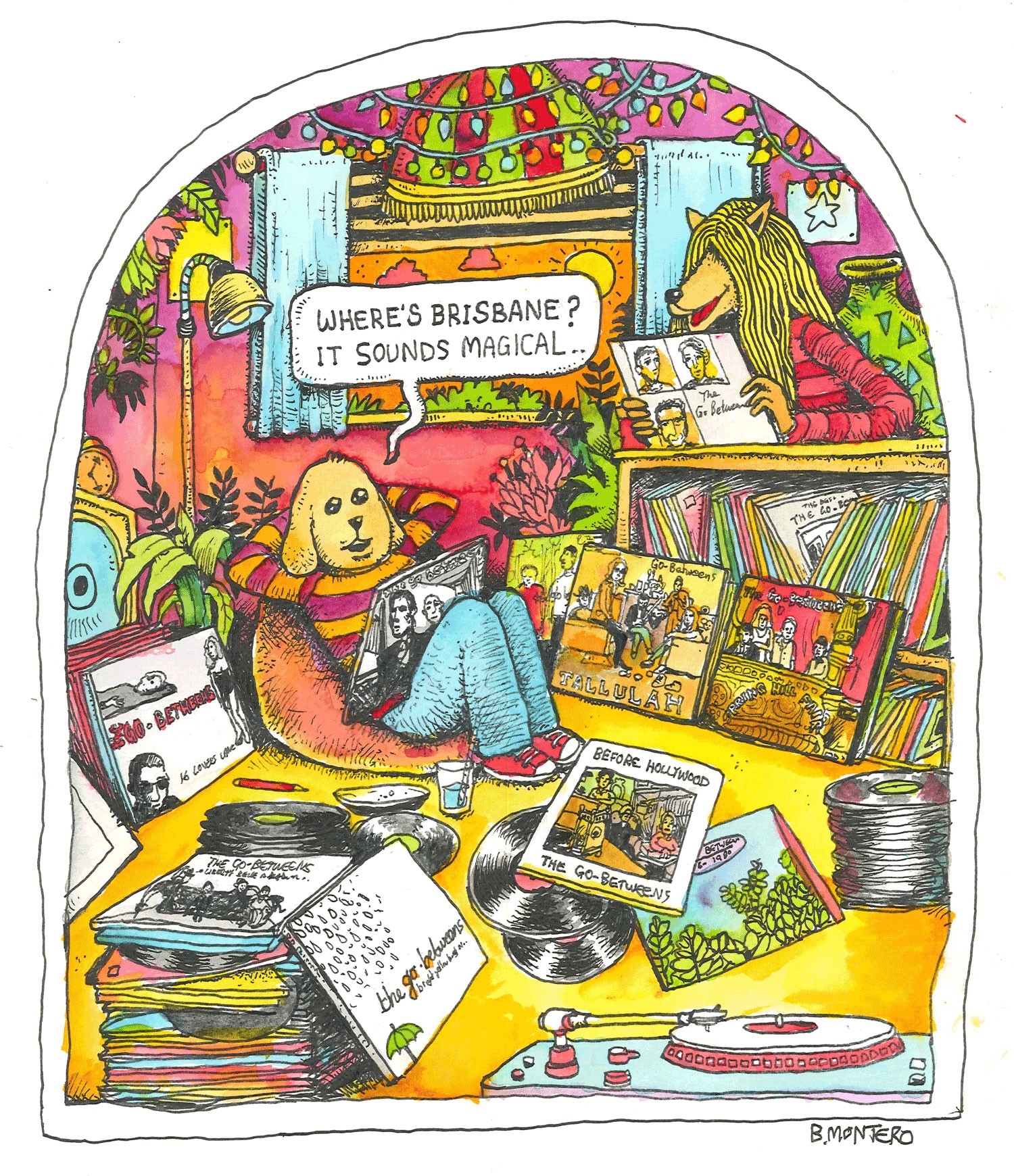 "I feel like I only have enough energy for one thing at a time," says Montero. "They both come from the same place inside of me. To be honest, at the moment I don't feel as confident about the music side of things as I have in the past."
Whether expressing himself through music or drawing, inspiration comes from open communication; communication between himself and the medium and continually fostering a healthy inner dialogue. 
"I've managed to get pretty good at communicating directly from heart to hand and then to paper with the doodles in the last few years," says Montero. "Nowadays when I sit down to write a song or play an instrument I realize I might have to catch up to what my pens can do."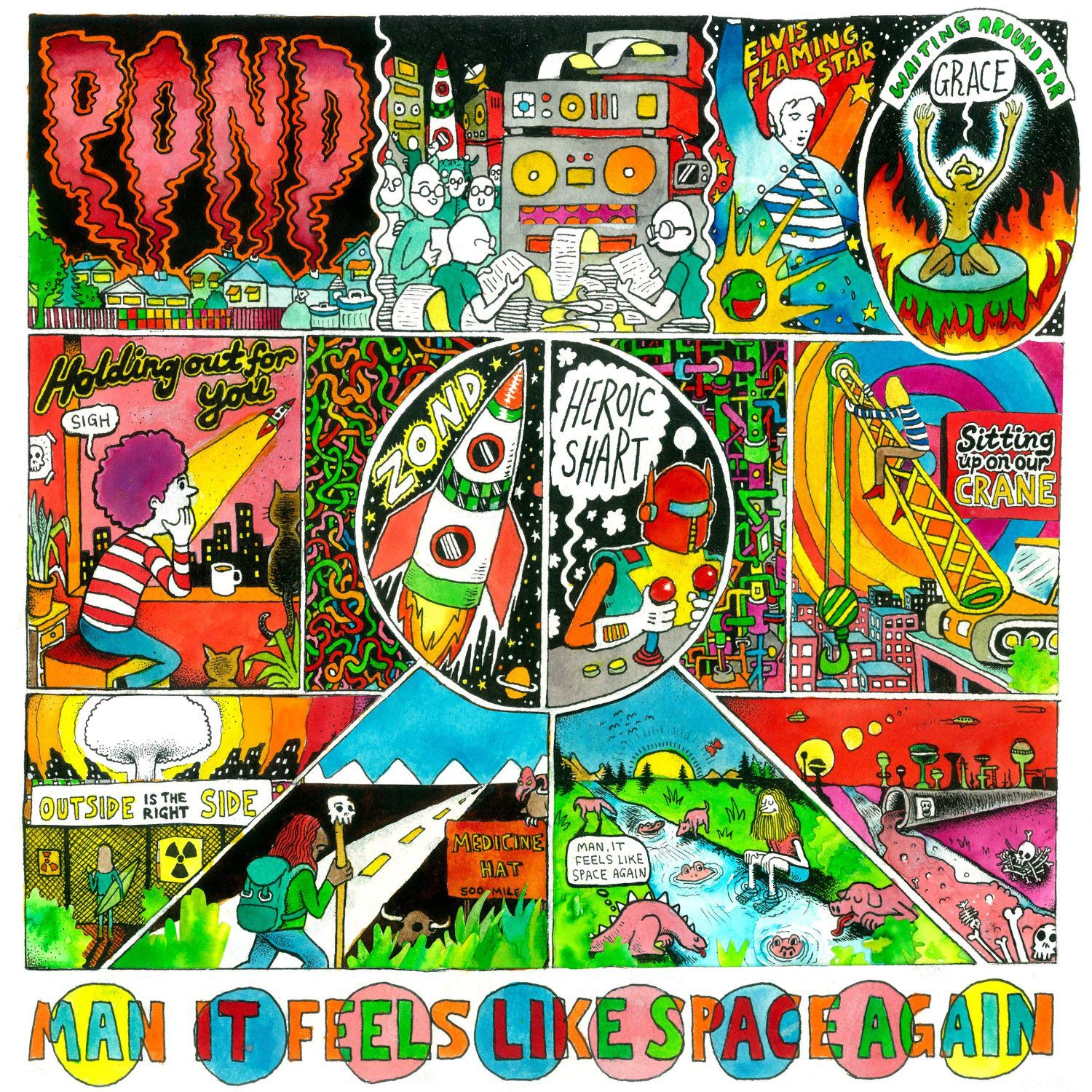 With Ben, his first time creating isn't really a singular distinct moment, it's a blur of moments that have made micro impressions on him and his work. These impressions first caused him to embark on the creative journey he has committed to full-time, and more importantly, keeps driving him to continue to wake up and create. 
"There are a million first moments over a period of time that all add up to what you do and love and create, and so everything that affects me in an emotionally powerful way all seems to go back to the same handful of things I fell in love with in the first eighteen years of my life. Whether that's hearing a song, seeing a drawing in a book, looking at a photo, a camping trip or even a television commercial. I keep doing it because I have to and it's all I know. I feel like I'm just a big ball of barely manageable raw emotions and drawing pictures keeps me alive and it keeps me company when I feel alone."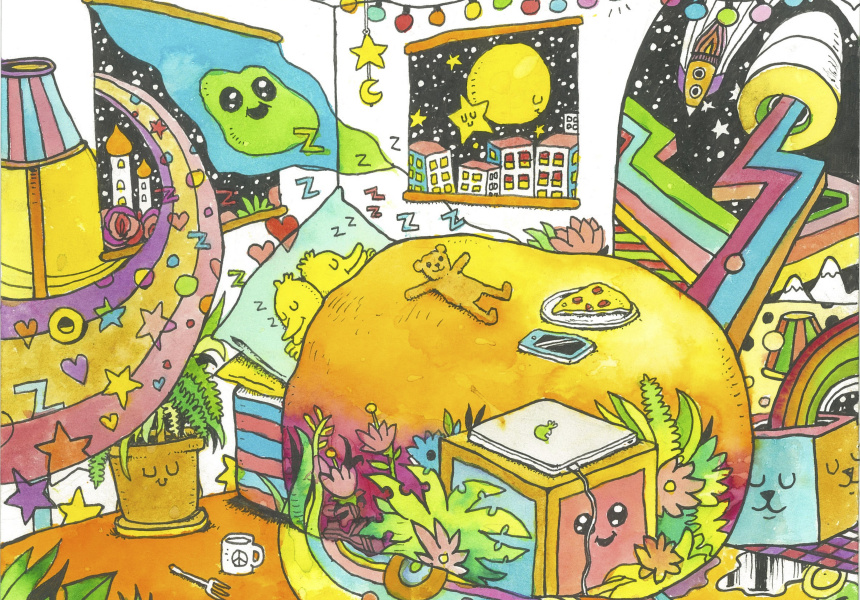 His characters have no meaning, he has no clue where they come from, where they are going or how they came to be; they are just going through it like the rest of us. The different journeys his cute bops and boops take in his comics have this adolescent wonder to them, but behind all their jazz, Montero subtly delves into what is really going on inside them, inside us all. Everything from longing for acceptance, pressures of being oneself or fitting in, and taking feelings just as they come, stir around in the minds of his characters.   
"It sounds dumb, but I just draw what the heart wants to say, and I try not to think about what things mean," says Montero. "The best comics I've done are ones that I have no idea what they mean. It just felt right to draw them. I don't even go back to analyze them."
Ben never thinks of his pieces as trying to portray a certain message, it's about the present moment, what the current dialogue in himself is discussing, and staying true to what the topic of conversation is. 
"Obviously, subject matter has to be true to me and where I'm at, but at the same time I consider myself very fortunate to be able to share what I do with a changing culture and be able to listen to voices and experiences that weren't as available to me not so long ago, even if I don't comment on anything directly," says Montero. "There's plenty of smarter and more informed people doing that much better." 
There's no clear path that an artist takes, no specific amount of steps that need to be taken to get a specific result. Producing a book has been on Ben's radar, in fact, he had one in the works with a record label in America, but the grind-halting process of production stirred him away.
"It was taking too long, and I got impatient and canceled it," admits Montero. "There's a possibility it may come out with another publishing company, but nothing is confirmed yet. It's not like I'm being hit up by anyone to put something out. I just had an exhibition in Melbourne coming up at the same place I had one booked at the start of the year, which I canceled because I wasn't feeling very well. I don't really like the idea of being in a room where everyone is there because of me."  
Ben would never have dreamt that his work would reach the magnitude it has; his popularity is growing by the day. Nor did he ever imagine that there would be people around the world with bops and "that's jazz baby, deal with it" tattooed on their leg. Now he's started making clothes with his doodles on them, and they usually sell out within days.
"It's so nice. People share the most intense things that are going on in their lives with me because I think I do the same for them. As an intense empath, I've had to learn to separate that into a compartment that I can process," says Montero.
But it's not about the followers or the monetary gains for him, and it has never been. It's always been about the connectedness, with himself first, then the paper, and then with the others who may be feeling the same thing.
"I've always felt bad about myself and who I was and what I loved, but now I realize all the things that make up who I am are groovy things and everything I've ever tried and failed at has been an important step towards becoming who I am. If that can make anyone realize the same about themselves then that's just perfect. That's why I value so highly the trusted connection I get to have with this audience who like what I do. I feel safe with them. People see when I'm feeling up and down, manic or calm, wise or dumb and they don't mind. They support!"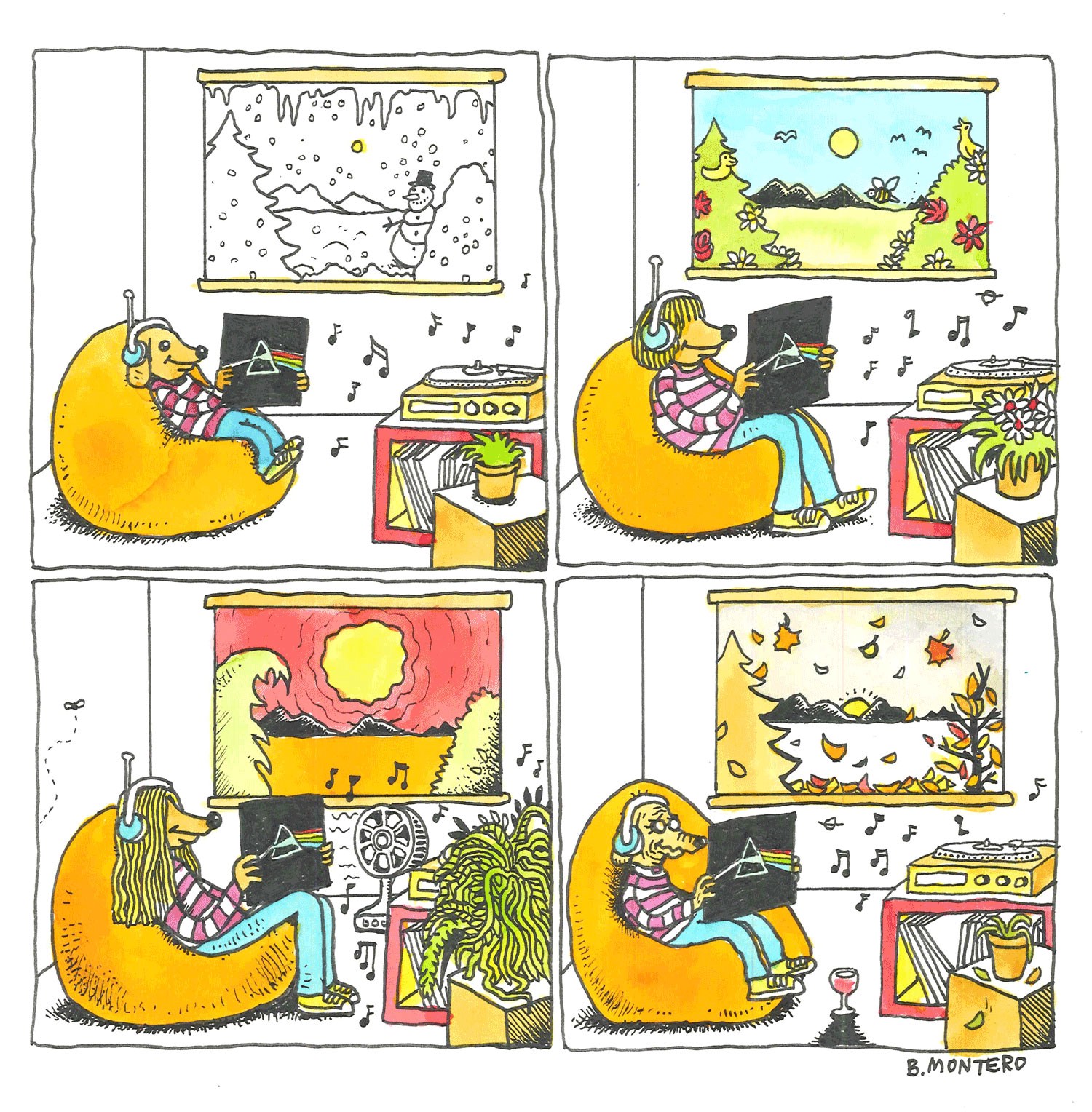 Montero's future is a simple one, with a primary goal, happiness. Montero cares about the freedom to create, and the personal availability to take on whatever it may be that tomorrow holds
"I just want to be ready and in a good place to be at one with whatever comes down the pipeline, whether it's good or bad so I can keep creating. I want to be prepared for heavy stuff and open to any magic. I'm just happy to get out of bed each day."
For more from Ben Montero, follow him on Instagram.