This is a preview of our feature on Guadalupe Rosales in upcoming issue 14.
Occasionally, Guadalupe Rosales will visit the place where her cousin, Ever Sanchez, was killed. She can still remember the night it happened in 1996: getting the phone call from her sister and trying to process the unwelcome news. "That was the last time I talked about his death," says Rosales. "I didn't reopen that door until five or six years ago." The grieving compelled her to move to New York in 2000 and remain there for fifteen years, far from friends, family, and even farther from the details and reminders of his death. After years of self-work, these details compelled Rosales' quest for healing through questions around underrepresentation of Latinx culture in LA, the gentrification of her old neighborhood, and the ways the erasing of space ultimately put the memories connected to that space at risk.
In 2015, Rosales started the Instagram account Veteranas and Rucas (@veteranas_and_rucas), a digital archive of crowdsourced photographs of Southern California Latinx youth culture and scenes from the 70s through the 90s. Soon after, in 2016, Map Pointz (@map_pointz) was born: a similarly crowdsourced account devoted to images of LA's underground rave scene of the 90s. Both platforms archive previously inaccessible material of an underrepresented and unstudied group of people. The photos and ephemera featured on each account, and in the immersive site-specific installations that Rosales has started to put together with donated materials, celebrate the beauty and vibrancy of a culture that is simultaneously fetishized and feared.
Why did you start the Instagram channels: Veteranas and Rucas and Map Pointz?
I think I wanted something to bring me closer to that period of time. I felt so far away from those memories and my culture in LA after having lived on the East Coast for so long; I just wanted something to make me feel like home. When I moved to New York I also made the decision that I wasn't going to communicate with my family because I had so much to work on personally. It always felt like there was something missing though. I have all these amazing friends in New York, and we're all doing a lot of really amazing things, but it always felt like I wanted more, but I didn't know what that more was. I started thinking about my youth a lot.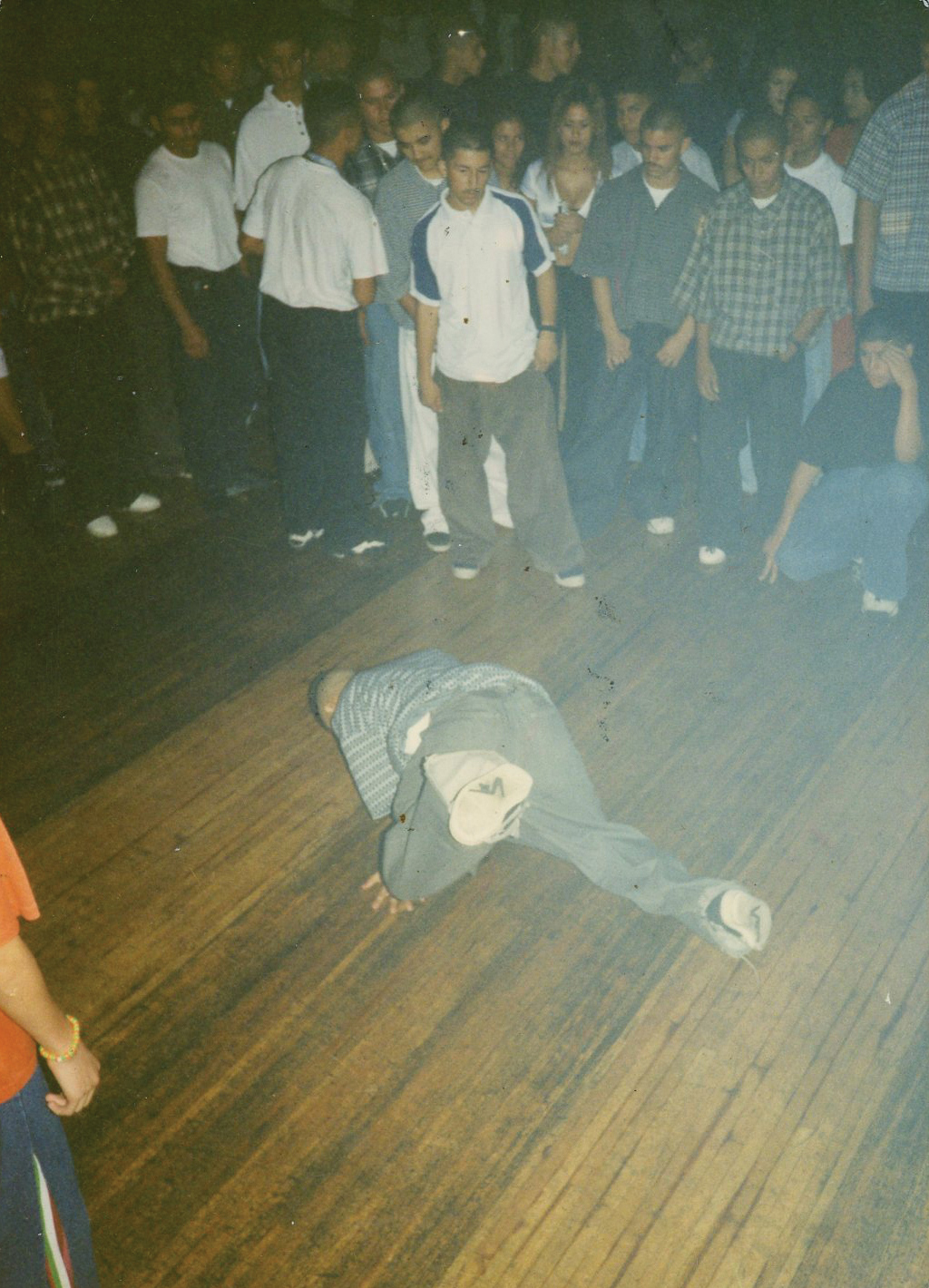 My cousin's death really affected me and my sister a lot. I remember when I got his death certificate, that's when I realized how important physical documents are. I think that's a big part of why I started this Instagram, because I was hoping that people were still holding onto this time period, whatever it was—photos, fliers, magazines, clothing. I think I started these platforms in order to understand, not just my upbringing, but also my cousin's death. Like how did this happen? I mean, I know the details, but even in the conversations that I've had with people that were there that night, they've started to forget details. The fact that these memories and history can be so easily forgotten made me want to archive and preserve the remnants of our culture. After thinking about it a lot, I started the Instagram Veteranas and Rucas as a way to reconnect with my past and share photos of my friends and family that inhabited specific subcultures in East LA in the 90s. I knew that I didn't want to just take people's photos to post, but instead, wanted them to contribute them because I want people to feel good about it or feel safe sharing their story.
You're archiving more than just materials: you're really archiving these peoples' histories. How are you reframing the way people look at photos now?
I like to see the project as a collaboration. Every time I get new images or fliers, or materials from someone, I can just imagine that person dusting off these archives in their garage or storage unit. It's such an amazing thing. Just the other day I got a box: it was a Corona box with a bunch of fliers in there, it was super dusty, but I noticed that the box was also from that time. The guy that gave it to me said I could do whatever I want with the materials, but just thinking about why he kept holding on to this stuff for so long is so interesting. I asked him that question, and he's like, "I guess it's like looking at baseball cards; when I'd look at these fliers and stuff I could remember the party." All of the materials that I receive are charged with these peoples' stories.
That's what I love about the whole project is that it's all about the community. You wouldn't be able to do this without people submitting their ephemera. How have things evolved?
I've been focusing on bringing the archive into a psychical space, which with this most recent show at Commonwealth Gallery, I'm able to create an immersive space with all of these artifacts. It all started through digital archiving, but let's say Instagram, one day, disappears. What happens next? It's great that people are donating material, but I want to be able to provide a physical space where people can come and look at the materials all the time.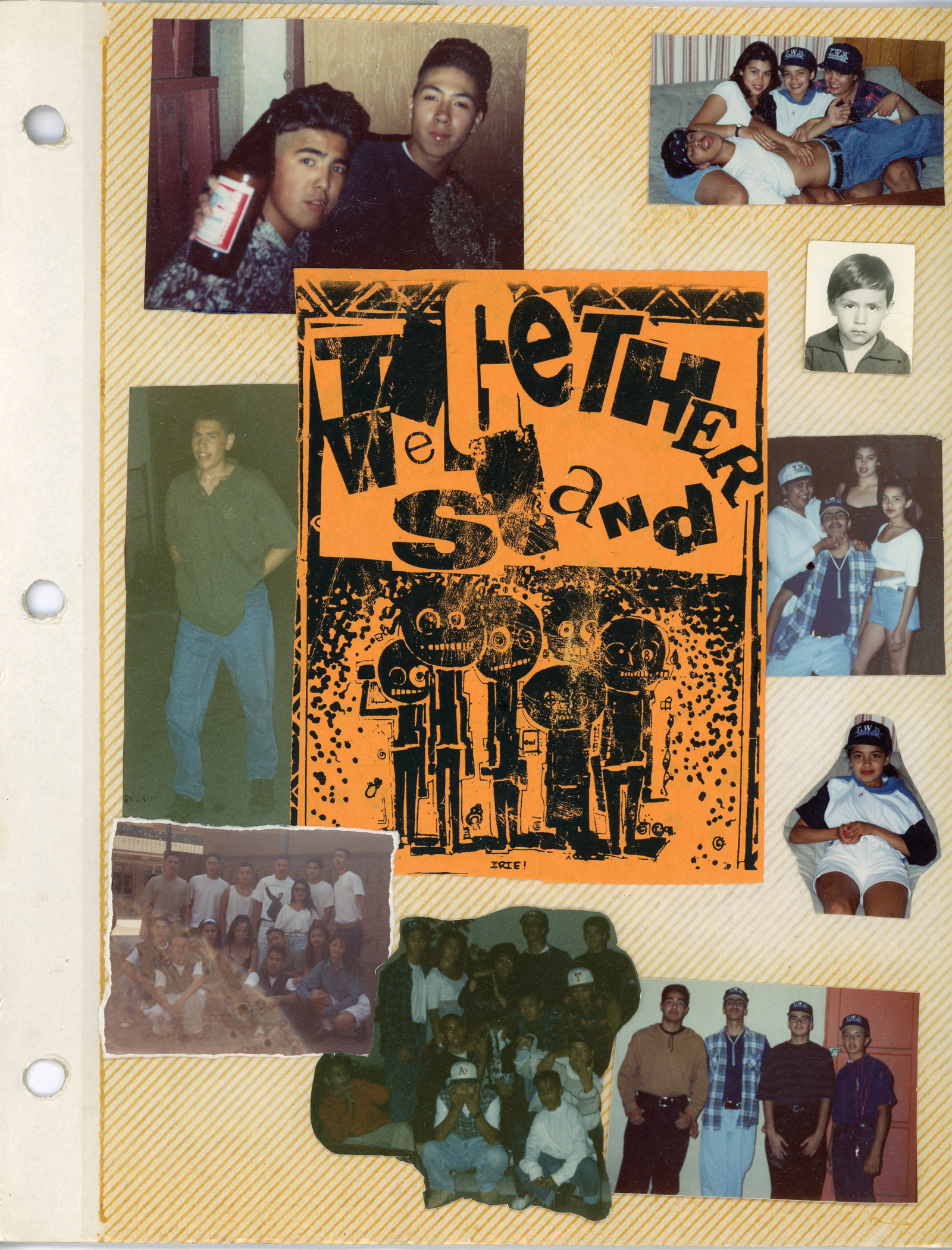 Do you see this project as a form of community building, then?
Definitely. Not just community building, but also empowerment and obviously dismantling this idea people have about brown folks in Southern California.
Do you see the archives and your work personally as a form of activism?
I think the work is a lot of things. I think it's activism, I think it's archiving. I think it's educational. I don't really like labeling it one thing or the other. I think it's a bunch of things happening.
For more from Guadalupe Rosales follow her on Instagram: @veteranas_and_rucas or @map_pointz.