This is a preview of our upcoming issue 18 feature on Nathaniel Russell. You can preorder the issue here.
For Indiana-based artist Nathaniel Russell, less is more. At once opinionated, earnest, and thought-provoking, Russell's work employs heady notions about the rawness and honesty of being human, into seemingly simplistic paintings, drawings, sculptures, and prints that break things down to their essential colors and forms. With each piece, Russell performs a balancing act between the funny parts of being alive and the actually terrifying realities we're all faced with each day. Often accompanied by words or phrases, his work is both sincere and deeply humanistic, shedding light on the man behind the work, someone who is just trying to figure it all out like the rest of us.
His clever words and bold graphics illuminate sad truths of contemporary culture, but simultaneously beg us all to be better. With so many distressing circumstances in the world, Russell's work is the much-needed voice in our ear whispering that all is not lost.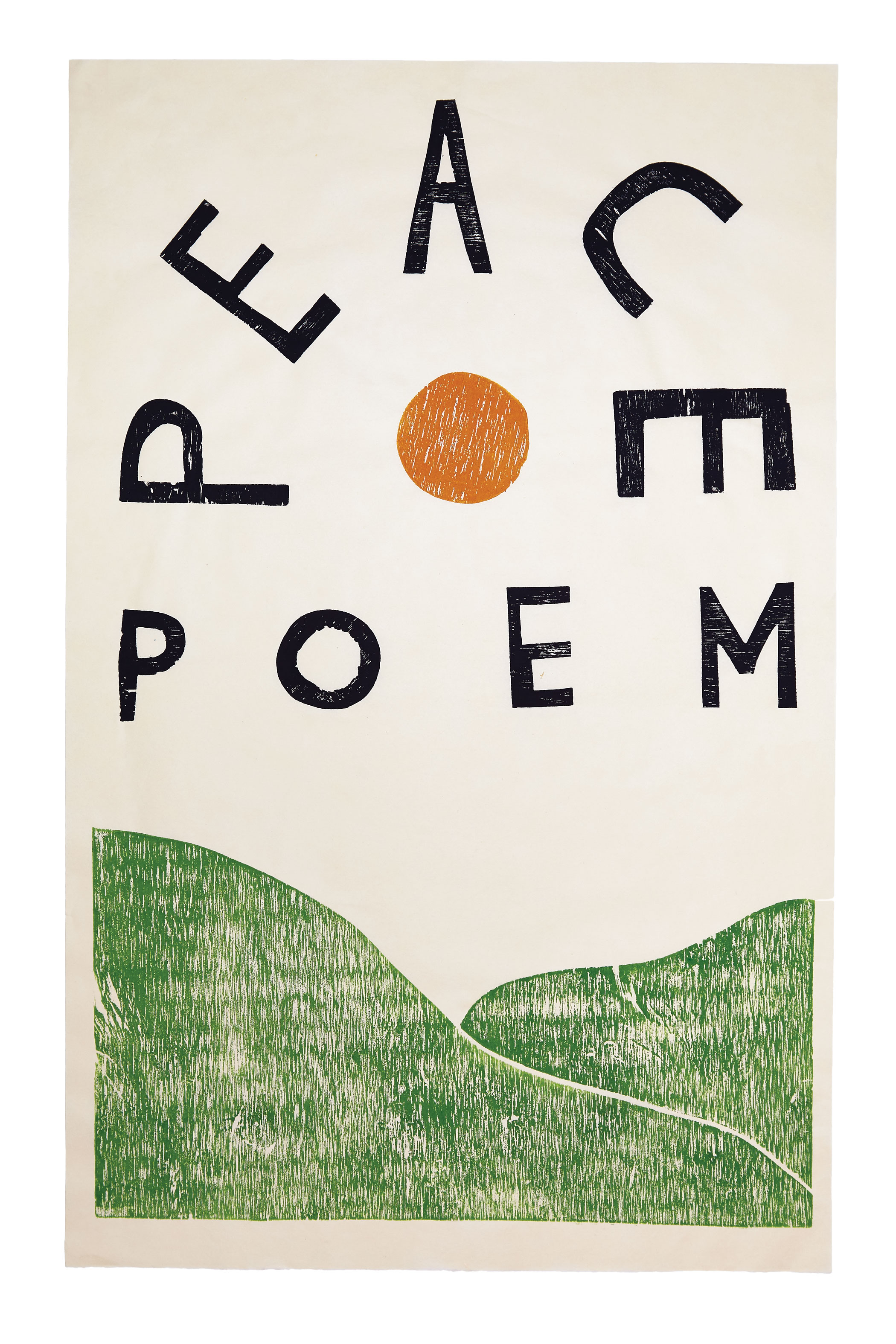 When did you pick up your first skateboard?
My mom wouldn't let me have one for a really long time because she said they were dangerous. I would spend a couple of weeks with my dad every summer; he didn't live that far away from me. There was a strip mall a mile from his house and I was really into comics and Mad Magazine, and I'd walk to that newsstand all the time and browse through the skateboarding magazines. I would buy those and devour them. I liked everything about what I was seeing in those magazines. After a while, I convinced my mom that I could handle it. I think she got tired of hearing me complain and got a pretty lame toy store skateboard. It was a Valterra meltdown skateboard. I blew through that pretty quickly and then I was finally able to convince my folks to get me a real skateboard at this skate shop called Maui and Sons. Which is really funny cause it was a surf shop in the middle of Indiana. I think it's really popular now to be like, skateboarding changed my life, it informed everything I come from and everything like that but you know, in a way there really is truth in that statement. Skateboarding stuck with me my whole life, there's nothing else I've really been into as long as that besides music. It changes the way that you perceive things.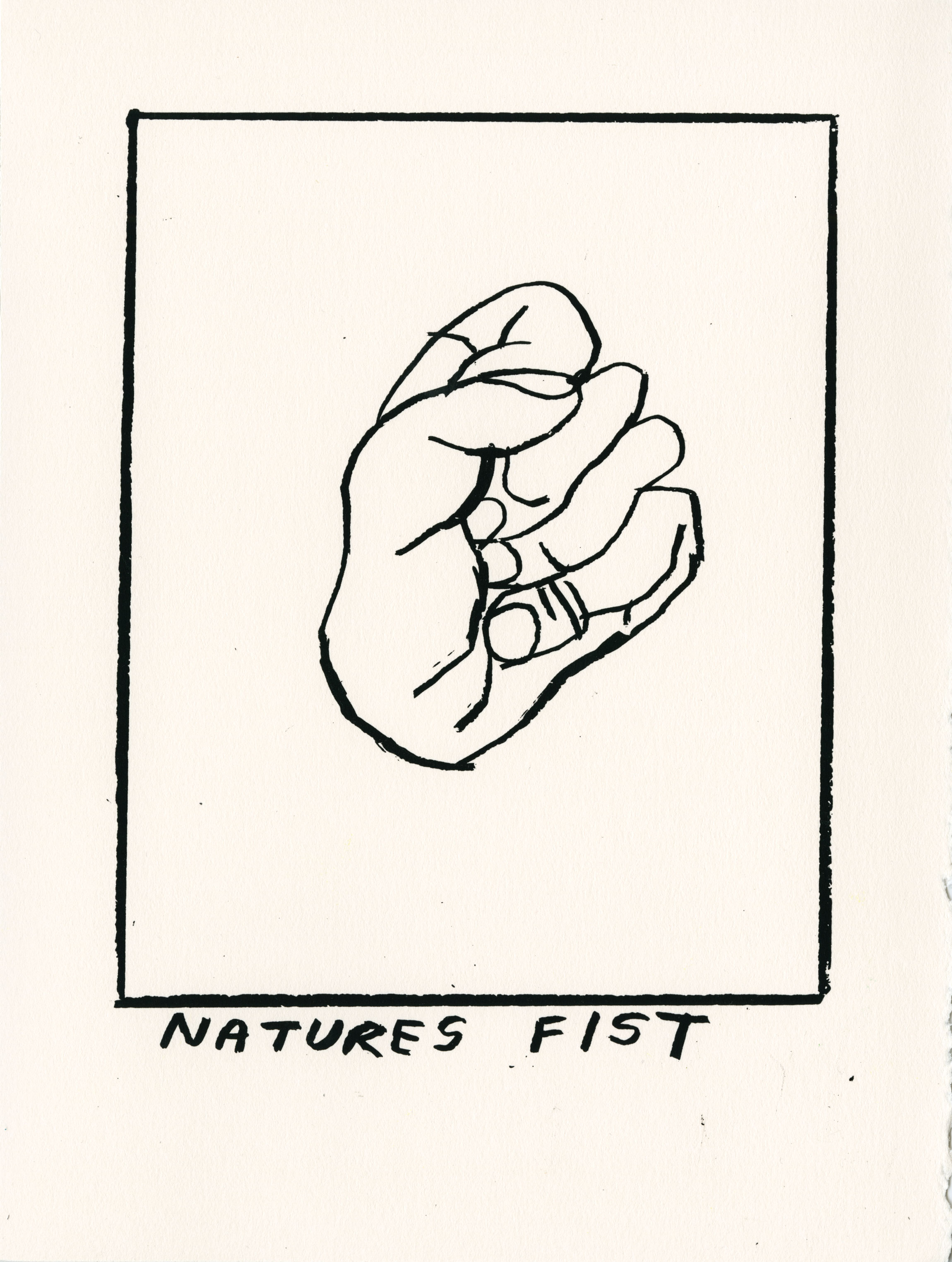 Do you remember when you first started putting your artwork into the world?
As far as putting myself out there at the level I wanted, was when I started working with Mollusk in San Francisco around 2005. They had a small gallery in the back and I did a bunch of ink drawings. It was a really modest show—thirty ink drawings. I framed everything the night before and made all the frames myself, but I bought the wrong kind of wood so it was really difficult; my hands were all bloody. I probably did all the drawings in the two weeks beforehand.
Do you feel like art is still a huge mystery to you?
Yeah, why do I respond to certain things? Why is this shape exciting to me? And also to other people? There are these unarticulated and untapped receptors in our brains that process that information that is beyond language but is universal or common to all humans. That's why certain music, art, and movies resonate with people. That links us all. We're all responding to this shape or we have this common vibration that's happening and that's what is part of what makes us uniquely human, and it's still this huge mystery.
Do you see yourself as a political artist at all? Or are you simply making commentary on the things around you?
I've never thought of myself as making commentary on anything other than my thoughts. I'm usually thinking about death and life and what it is to be a human and what's important. What I'm thinking about is how fucked things are and how terrifying everything is. I have a couple of kids, so I'm freaked out and trying to suss all this stuff out. I don't feel great coming out with a piece of work of me kicking Trump in the face. I totally have made a drawing like that before, but I'm trying to articulate this feeling of rage and terror in a more ambiguous way. It's more about the feeling than the specific villain. My work isn't really about confronting the devil, it's about the fact the devil exists.
For more from Nathaniel Russell, follow him on Instagram.